Midlands Centre for Data Driven Metrology (MCDDM)
Funder
Research England Development (RED)
Value
£2,933,532
Team
Prof Trevor Toman, Nick Turner, Wayne Sadler, Alex Gkanatsios, Dr Hua Guo, Dr Ranveer Matharu, Dr Lorena Moreira, Rizwan Tai
Collaborators
Coventry University, University of Nottingham, Loughborough University
External website
Duration
Oct 2020 - Oct 2023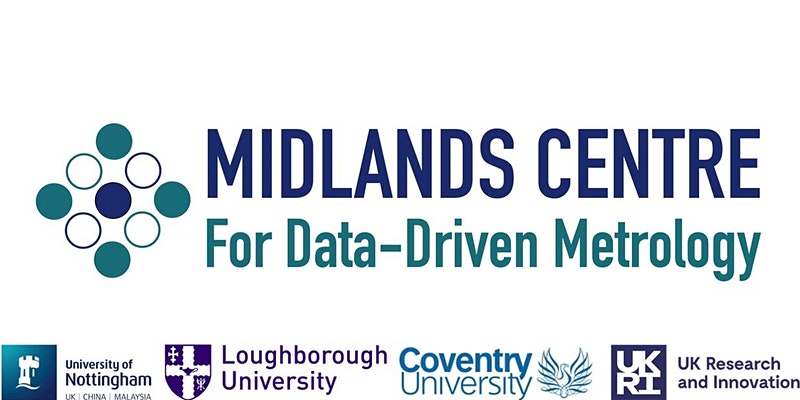 Overview
The Midlands Centre for Data-Driven Metrology (MCDDM) is a multi-site collaboration between the University of Nottingham, Loughborough University, and Coventry University.
The MCDDM focuses on delivering industry-relevant research, training and implementation in form and surface metrology.
Specifically, the industrial application of data-rich metrology is matched to UK manufacturing's future needs in digital manufacturing.
The Midlands Centre for Data-Driven Metrology will create a pipeline of trained engineers with industry relevant skills to ensure the UK is competitive in digital manufacturing.
This goal will be achieved through the joint expertise of the three universities, providing direct industry support through short and medium-term projects, as well as a Centre for Doctoral Training providing long-term research into key topics, led by industrial partners.
Project objectives
MCDDM member companies can access world-leading expertise from metrology research groups at the University of Nottingham, Coventry University and Loughborough University.
Our funding allows us to support manufacturers to address metrology challenges via research, training and implementation projects:
Short Projects - up to five days of researcher time can be accessed free of charge, subject to conditions.
Longer Projects - research, implementation or training projects can be delivered to meet your requirements.
The Centre for Doctoral Training provides industry-sponsored research positions over a three-year project.
Impact statement
Members will benefit from collaboration and funding opportunities with other manufacturers, metrology providers, catapult centres and national labs.
A growing community of practitioners will be able to draw upon a portfolio of case studies and resources to help with the integration of metrology as companies adopt Industry 4.0 processes.
Outputs
Case studies, Number of companies assisted, Number of people trained, Number of PhD students.