Interactive Dialogues: Ethics and Equity in Practice Research - Dance and Theatre
The survey is now closed. Thank you for your participation.
Project Team
Erica Charalambous, Rosa Cisneros, Charlie Ingram and Karen Wood
Collaborators
Polly Hudson, Birmingham City University
Heidi Ashton, Warwick University
Partners
Duration of Project
March 2020-ongoing
Project Overview
The necessity to engage in a dialogue around the issues of Ethics and Equity in Dance and Theatre have been identified in the field of artistic practice and in the academic sector of Practice Research. This project is directed to PGRs, artists and ECRs. Keeping the conversation going by steering a committee or working groups, starting a survey to identify themes, questions and key figures/people in this. A way to already engage artists would be through generating a questionnaire, to formulate a report and then the information from this would feed into a living document.
Project Objectives
Objectives are to explore:
Education and Equity
Language artists are using to discuss ethics and equity
Policy and Performance
Ethics within Academia
Ethics within the professional sector
The necessity to clarify the spectrum of ethical practice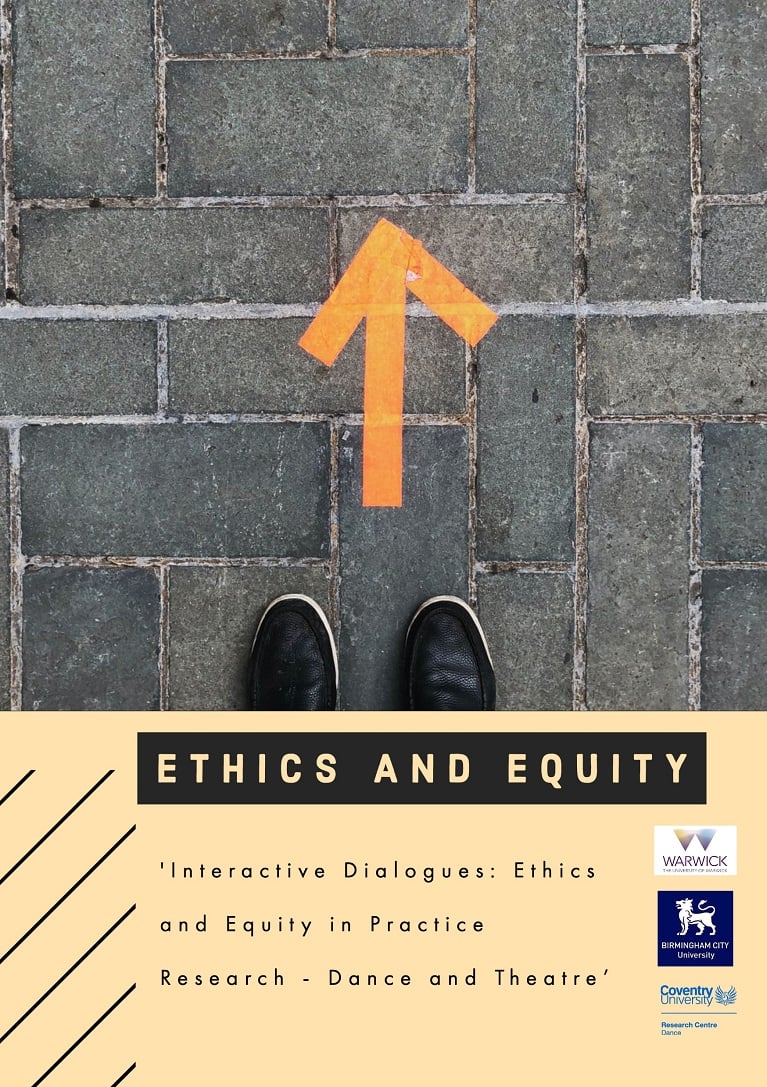 Impact Statement
With a commitment to ethical and responsible research that not only supports higher education but also the wider dance and arts sector, the working group aims to investigate what challenges the sector has and discover collectively the needs that lie ahead for the art forms. We will ensure that an interdisciplinary discussion encourages the sector to engage in debates of ethics and equity in relation to Practice Research so that different forms of support and integrity can be sought within the dance, theatre and wider arts sector.
Ethics as applied to Practice Research within dance, theatre and the broader arts sector is an under researched and increasingly discussed topic that requires addressing of ethical values and positions within HE, the professional arts as well as questioning the role of policy within the broader conversation. The event aims to collect opinions on ethical, social, creative, political and research positions, with a goal to encourage debate around ethics and equity.
List of Outputs
National survey
Series of one-on-one rolling interviews will take place, as a method for collecting responses to the survey.
One-day symposium which includes key stakeholders