Assembly: Socially engaged photographic practice with people experiencing homelessness
Funder
Brighton Photo Fringe
National Lottery Big Lottery Fund
Project team
Partners
Assembly was commissioned by Brighton Photo Fringe in partnership with Brighton Housing Trust, First Base Day Centre, the Phase One Project, and Cascade Creative Recovery. Sponsored by Photocrowd, Colourstream, and Metro Imaging. Funded by the National Lottery through the Big Lottery Fund and Brighton Photo Fringe.
Duration of project
2014 - ongoing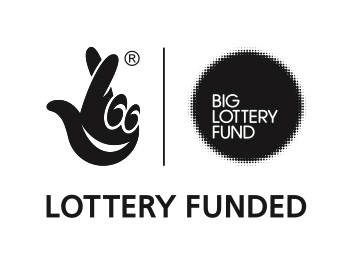 ---
Project overview
Anthony Luvera's practice research regularly involves collaborating with marginalised members of the community, facilitating the use of equipment and developing skills so that they can photograph themselves and document their own lives – rather than be directed by himself. For over 15 years he has created long-term projects with homeless people in cities and towns across the UK, including London, Colchester, Belfast, and Brighton. Undertaking this work has led to a collection of tens of thousands of photographs, sound recordings, and ephemera related to the participants experiences and the process of the artist's practice.
Assembly reconsiders how the photographic medium can not only achieve a particular style, or way for the photograph to look, but to rethink the process of creating a photograph. The methodology enabled participants to take control of the production of their representation and challenge preconceptions about the lived experience of homelessness.
Participants were provided with disposable cameras and digital sound recorders to capture their experiences. They were invited to learn how to use medium-format digital camera equipment, over repeated sessions, in order to create a self-portrait for the ongoing series Assisted Self-Portraits. Anthony met with participants regularly to discuss their images and sounds, and to record conversations.
The research led to a body of work co-created by Anthony and the participants comprised of ten Assisted Self-Portraits; a selection of images documenting the creation of the Assisted Self-Portraits; and a curated selection of 70 photographs created by participants drawn from a larger archive of images. Anthony also collaborated with The Cascade Chorus, a choir of people in recovery, through group singing, performance and sound recordings. This led to a 45-minute soundscape featuring excerpts from sound recordings created by participants.
Assembly has been presented in a number of exhibitions since 2014 (Futurecity; Goa International Festival of Photography; Museum of Homelessness; Phoenix Gallery Brighton; and The Gallery at Foyles, Foyles Bookshop) and through online platforms, publications, public talks, conference presentations and workshops.
Project objectives
The work considers the following questions:
How can a photographer critically address the power (im)balance between the artist and the people being represented?
How can the relationships, dialogue and process of undertaking a socially engaged photographic practice be represented within the artefacts and outputs it generates?
To what extent can a participant experiencing homelessness retain agency throughout the process of working with an artist?
Through Assembly, Luvera reveals the ethical issues at the heart of the documentary tradition of photography, the imbalance of power between photographer and subject and the tendency to objectify the 'other'.
Impact statement

Anthony's work has had impact on:

Public understanding of the experience of homelessness.
The lives of specific individuals who have engaged in the practice, in terms of self-image, education and life opportunities.
The approach taken to commissioning, curating and exhibition of work relating to homelessness by key organisations.
The representation of key social issues, and influenced policy.

Outputs

2020

Anthony Luvera – Centre for Homelessness Impact, London, UK

Anthony Luvera: Taking Place – The Gallery at Foyles, curated by Futurecity in association with Museum of Homelessness, London, UK

2015

Portraits from an Island – Goa International Photography Festival, India (catalogue)

2014

Assembly – Phoenix Brighton, Brighton Photo Fringe, Brighton, UK