Modernity and Disability: Ensuring Quality Education for Disabled Students (MUSE)
Funder
Erasmus Plus
Value
€70,025
Collaborators
Universidad Viña Del Mar, Universidad De Magallanes, Technologico De Monterrey, Universidad De Colima, Universidad Nacional De Rosario, Universidad Nacional Del Litoral, Universidad De Alicante, Università Di Bologna, 4-Elements.
Project team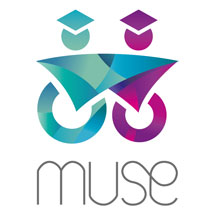 Duration
2015-2018
Overview
The democratisation of higher education in Latin America has helped to increase the enrolment of students with disabilities, although it is still not significant enough in terms of potential numbers. In Mexico, the number of students with disabilities (SwD) is less than 5%, in Chile 6.6% (of which only 2.66% students complete their studies), and in Argentina SwD represent only 0.08% of the student population. The MUSE project is an ambitious initiative with a wide range of stakeholders, activities and operational goals to cope with complex challenges. Taking into account the substantial expertise and advancement in this domain in recent years by European universities, the project aims to raise awareness on inclusive education through exchange of good practices between EU partners and LA Higher Education institutions (HEIs). In this context, the governments and institutions of higher education in Chile, Argentina and Mexico have taken steps to provide the necessary legal frameworks for the inclusion of SwD within society.
Project objectives
The overall objective of this Erasmus + project was to increase access to higher education for students with disabilities by improving learning conditions. Also to develop employment opportunities for graduates with disabilities in Latin American countries via modern inclusive practices and networking. This included a comprehensive Good Practice Guide and recognition of legal rights in those countries. The objectives were realized through the cooperation and collaboration of Coventry University and institutions in Spain, Italy and Greece.
Specific objectives were:
Increase inter-institutional cooperation and sharing of good practices via the needs analysis and transfer of know-how.
Enhancement of managerial and administrative staff capacities in dealing with and implementing inclusive education practices.
Creation of institutional support structures and assistive technology to enable access to HE and foster the consolidation of a social integration culture within universities.
Development of an LA network for the Inclusion of Students with disabilities in Higher Education.
Increase external relations cooperation to improve access and employment of students with disabilities.
Increase public awareness and understanding on inclusive education within higher education institutions