Empires in Metal: Corporate Political Activity and Business-Government Relations under "Anglo-Saxon Capitalism"
Project objectives
This project explores business-government relations and the political activities of leading firms. Drawing on historical case studies of Australian, Canadian, UK and US metals companies (Alcan, British Aluminium, Consolidated Zinc, Kaiser Aluminium, Reynolds Metals, and Rio Tinto), and leading entrepreneurs/ managers (such as Henry J. Kaiser, Richard S. Reynolds Sr, Oliver Lyttelton, and William Sydney Robinson) and business dynasties, in the Twentieth-Century, the project has the following objectives:
To explore the character of corporate political activity and business-government relations in this sector across the four countries (including the strategies of each firm, the networks and key actors involved, and their motivations);
To consider the implications for the existing understanding of corporate political activity, business-government relations, and non-market strategies of the firm, as well as the literature on 'varieties of capitalism'; and
To illustrate the value of historical methods and perspective to advancing knowledge in these areas.
In this project, Perchard has built on his previous published work in the area, including Aluminiumville: Government, Global Business and the Scottish Highlands (2012) and (with Mats Ingulstad and Espen Storli) (eds.), Tin and Global Capitalism, 1850 – 2000: A History of the "Devil's Metal" (2014). Perchard is planning to produce an authoritative book and other scholarly publications and outputs from this work. He is also available to talk on the subject for a range of audiences. This also links to work being undertaken by a number of his doctoral students, Alessandro Stuart Di Bona, Kristin Stanwick Bårnås, and Malte Busch. The work links to other of his projects such as "a self-contained British Empire in Metals" and to the international collaborative network which he established and directs with Drs Mats Ingulstad and Espen Storli at the Norwegian University of Science and Technology, the History and Strategic Raw Materials Initiative (HSRMI).
Impact statement
The relevance of this project is to be seen in the recurrent discussions over the role of business in politics and society, linking to the core mission of CBiS. It dispels the false boundary (especially in so-called Anglo-Saxon economies (Australia, Canada, New Zealand, UK, and US) that is so often drawn between business and politics, which is itself a political construct (often associated with Thatcherism and Reaganism). The relevance is to be seen in relation to current debates over campaign contributions, lobbying, trade agreements, and tax evasion on both sides of the Atlantic. Instead, it illustrates that individual entrepreneurs and firms have long played a role in the centre stage of national politics, long before Donald Trump. This work underlines that the political engagement of firms and entrepreneurs and managers has not only been motivated by the competitiveness of the firm (and as a reaction against legislation), but also arising from the deeply-held beliefs of individuals. The specific national and historical contexts in which this took place are vital to our understanding those actions and motivations.
HENRY J. KAISER (1882-1967) WITH US PRESIDENT FRANKLIN D. ROOSEVELT DURING WWII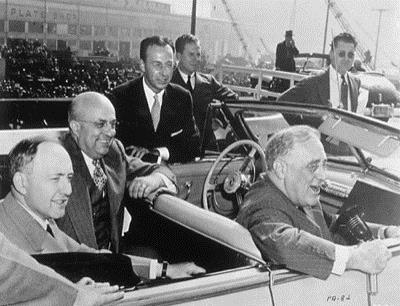 RICHARD S. REYNOLDS SNR. (1881 – 1955) AND JULIA LOUISE REYNOLDS (NÉE PARHAM)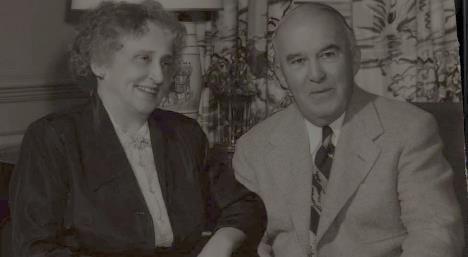 OLIVER LYTTELTON (LORD CHANDOS) (1893-1972)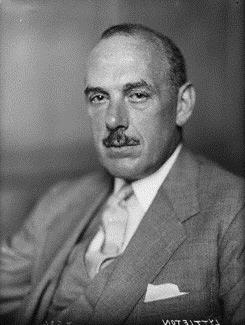 WILLIAM S. ROBINSON (1876-1963)