CHANGE Plus; Promoting Behaviour Change towards the Eradication of Female Genital Mutilation in Practising Communities and Community-Based Advocacy
FUNDER
VALUE
£18,543.81
PROJECT TEAM
Dr. Katherine Brown(CTEHR)
COLLABORATORS
Terre De Femme (Germany)
Plan International (Germany)
FSAN (Netherlands)
Equipop (France)
AIDOS (Italy)
End-FGM (Belgium)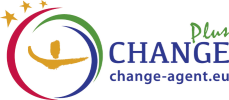 PROJECT OBJECTIVES
The CHANGE Plus project aims to raise awareness, change attitudes and promote behavior change on Female Genital Mutilation (FGM) in practicing African communities in four EU countries: Germany, Netherlands, Portugal and France.
Using REPLACE2 methodology, Coventry University will provide advice and support in conducting community-based participatory research, in particular mapping belief systems perpetuating FGM; and using the REPLACE Community Readiness to End FGM Assessment to monitor and evaluate behaviour change.
Led by TERRE DES FEMMES (TDF), in partnership with seven other organisations across the EU, Coventry University will lead on one of the four work streams of the project, write modules for change agents, and act as the evaluator of the project.
IMPACT STATEMENT
The project will recruit and train 48 CHANGE Agents who will implement 144 behaviour change activities aimed to reach a minimum of 1000 community members. Eight community members will be trained as CHANGE Champions who will implement 48 activities, mentor CHANGE Agents and participate in local, national and EU advocacy events which will reach a minimum of 80 local and national stakeholders and 250 EU stakeholders. It is expected that 140,000 girls and women at risk or survivors of FGM will benefit from better knowledge, greater awareness and behaviour change leading to better prevention of FGM of those at risk and support for survivors of FGM.
CHANGE Plus is co-funded by the Rights, Equality and Citizenship Programme of the European Union.
For more information visit www.change-agent.eu