Sleep and Early Cognitive Development in Down Syndrome
Funder
Coventry University
Value
£9,350
Collaborators
Dr. Dagmara Dimitriou (Institute of Education, London)
Project team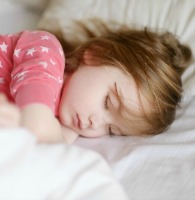 Project objectives
It is well known that sleep problems in children have significant and wide-reaching detrimental effects on a range of cognitive abilities, such as attention, executive functions, motor skills and language abilities.
Children with Down syndrome have severe sleep problems, particularly with breathing, as well as cognitive and behavioural difficulties. It is currently unknown how sleep problems affect early cognitive development in individuals with DS.
This study explores, for the first time, the relationship between objective measures of sleep and well-validated indices of early cognitive development in 2- to 4 year-olds with and without Down syndrome.
Research impact
We expect that sleep problems are common in children with Down syndrome compared to typically developing children, and that sleep problems contribute to delays in early cognitive abilities such as motor skills, visual perception and language development. These findings will support the notion that sleep problems should be examined and treated from an early age in children with DS, which may be crucial for achieving the greatest cognitive outcomes and life chances. This will have wide-reaching clinical and educational implications and set the stage for follow-up intervention studies.