Motion Bank
Funder
The German Federal Culture Foundation
Project team
Team Leaders:
Scott deLahunta (project leader) and William Forsythe (artistic director)
Frankfurt, DE Team:
Deborah Hay, Jeanine Durning, Juliette Mapp, Ros Warby, Jonathan Burrows, Matteo Fargion, Nik Haffner, Florian Jenett, Amin Weber, Mathias Bär, Martin Leopold, Svenja Kahn, Jens Keil, Benedikt Müller, Michael Zöllner, Matthias Kaddenbach, Martin Streit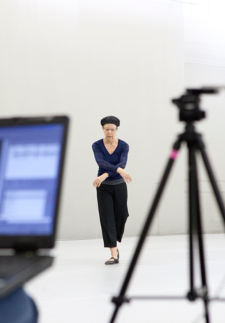 Columbus, Ohio, USA Team:
Thomas Hauert, Sarah Ludi, Samanthan van Wissen, Mat Voorter, Bebe Miller, Angie Hauser, Darrell Jones, Talvin Wilks, Lily Skove, Maria Palazzi, Norah Zuniga Shaw, Matthew Lewis, J. Eisenman, Malory Spicer, Vita Berezina-Blackburn, Michael Andereck.
Organisation Team:
http://motionbank.org/en/content/team
Project objectives
This four year choreographic research project, funded by the German Federal Culture Foundation brings together partners from Europe, Australia and North America. The main focus is on the creation of online digital scores in collaboration with guest choreographers to be made publicly available via the Motion Bankwebsite. Both these unique score productions and development of related teaching applications are being undertaken with and relying on the expertise and experience of key collaborative partners.