How can siblings of children with a life-threatening or a life-limiting genetic condition be best supported?
Funder
Department of Health
Value
£9,800
Collaborators
Professor Jane Coad and Children and Families Research Team, CTHER Coventry University and the SOFT UK Team
Project team
Professor Jane Coad (CFR), Erica Brown (CFR), Charlotte Clowes (CFR)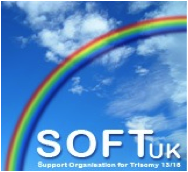 Project objectives
The Department of Health UK Strategy for Rare Diseases estimates that rare diseases, including genetic conditions, affect the lives of over 3 million people in the UK. Of these, a significant proportion are children and young people with genetic life-limiting and life-threatening conditions. Research has tended to focus on the effects of diagnosis on mothers but family members are interdependent and therefore. The research will aim to increase professional's understanding of family experiences, acknowledging the importance of service-user involvement in planning, monitoring and evaluating service provision.
Research impact
User involvement is embedded throughout the study, from development and design through analysis of data and dissemination of results. Using a qualitative approach will generate a rich source of data that will allow detailed exploration of issues as they emerge from the range of participants.
Therefore, the project will provide evidence on which to develop policy and practice to better respond to the holistic needs of parents and siblings of a baby diagnosed with Patau Syndrome, Edward's Syndrome, Partial Trisomy or Mosaicism. These conditions are genetic abnormalities diagnosed from early pregnancy to birth, with less than 10% of babies surviving beyond 12 months.
The project will inform the writing of a proposal for a grant to take forward the findings and recommendations of the project with other voluntary and statutory organisations.