Exploring the role of moral norms and neutralisation in environmentally conscious behaviour: The case of UAE Consumers
FUNDER
CBiS Pump Priming Fund and Abu Dhabi University
VALUE
£5,420
COLLABORATORS
Dr. Carmela Bosangit
Prof. Marylyn Carrigan
Dr Solon Magrizos
Dr. Shilpa Iyanna (Abu Dhabi University)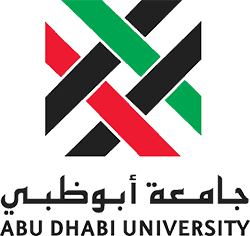 PROJECT OBJECTIVES
This research seeks to understand the environmentally conscious behaviour of consumers in United Arab Emirates. The Ecological Footprint of the United Arab Emirates (UAE) is one of the highest in the world at 9.5 global hectares per capita; therefore it is imperative to understand factors that may influence environment ally conscious behaviour and determine causes for attitude-behaviour discrepancies in environmentally friendly consumer behaviours among UAE consumers.
Through focus group discussions and in-depth interviews with Emiratis and expatriates in Abu Dhabi and Dubai, the research aims to:
To explore to what extent "moral norms" influence environmentally conscious behaviour
To determine whether "neutralisation" can explain the attitude-behaviour discrepancies evident in consumers' environmentally conscious purchase behaviour
To understand environmentally conscious behaviour in a non-western context
RESEARCH IMPACT
Results of the research will be presented in a seminar organised in Abu Dhabi for UAE policymakers and businesses. A 2-3 page policy paper will be produced to highlight the study findings for dissemination via the websites of CBiS and Abu Dhabi University's Centre of Excellence in Sustainable Business Processes.