Demonstrating Quality of Life Impacts: Home Improvement Loans for those Experiencing Financial Exclusion
Funder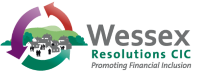 Project team
Elizabeth Bos
The aim of this project was to identify quality of life impacts as a result of home improvements for those experiencing financial exclusion. The project used client data collected by Wessex Resolutions C.I.C., a community interest company 'improving the quality of people's lives by providing affordable home loan finance and effective money management advice'. Since 2007, Wessex Resolutions has provided almost 700 loans to homeowners whose home is in need of essential repair or adaptation, such as for disability, but who cannot afford to get the work done and/or are unable to access mainstream mortgage-based products.
Impact statement
The project findings have enabled Wessex Resolutions to demonstrate how their home loans have supported the improvement of basic standards in housing stock with substantial impacts on clients' quality of life across a number of (inter-related) outcome areas such as health, safety, independence and comfort.
The methodology involved the quantification and analysis of qualitative client returns collected by Wessex Resolutions over an eight year period to create a large and robust data set and support their evidence base for impact. Recommendations included those on reporting and data systems to support future robust and longitudinal reporting of social outcomes and impact.