Niche Vehicle Network (Light Niche)
Founder
Cenex
Value
£272,402.00
Collaborators
Coventry University, A niche premium vehicle manufacturer, John Shaw Engineering Ltd, Unipart Eberspacher Ltd and Institute for Advanced Manufacturing Engineering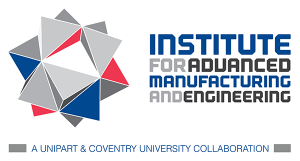 Project objectives
The "Light-Niche" project aligns with the scope of the competition by delivering Weight Reduction in the powertrain systems of road-going niche vehicles by reducing the weight of their exhaust systems. A reduction in weight will also provide Improved Fuel Efficiency & Carbon Reduction. A target weight reduction of 50% (20Kg down from 40Kg) of the complete cold end exhaust system in a given target vehicle is expected.
These outcomes will be obtained by:
Using lighter/thinner gauge alternative materials
Reducing part count and number of joints
Improving heat shield provision at the same time as reducing weight
Developing lighter weight joint solutions
Research impact
The objective and exploitable output from this project is the knowledge and technology to significantly reduce the weight of a vehicle's exhaust system.
As a demonstration of this the partners aim to reduce the weight of an exhaust system on a target vehicle by 50% (20Kg down from 40Kg). A prototype exhaust system will be developed and fitted to a vehicle provided by AML for testing. Based on a vehicle design life of 250,000km assuming that 100kg mass reduction on a car saves 9 grams of CO2 per km (European Aluminum Association) it is estimated that the above weight reduction will give 180,000Kg annual CO2 savings if applied to 10% (~400 vehicles) of a niche premium vehicle manufacturer's production.
For car owners this will have the effect of reducing fuel bills and vehicle excise duty. The technology solution to be developed will be scalable across a wide cross-section of UK and worldwide niche vehicle manufacturers, and hence offers a significant CO2 saving. Penetration into other UK manufacturers of niche and premium vehicles including OEM's such as Lotus, Bentley and Jaguar Land Rover will be by displacement of existing systems as opportunities arise in development build cycles.
The consortium's conservative prediction is that this market could require 10,000 systems per year within 3 years representing a CO2 saving of 3.15M tonnes per year (based on saving an average of 14Kg per vehicle).