COVID-19 and Future Transport
Funder
Coventry City Council
Value to Coventry University
£9,270
Project team
Dr Andrew Jones, Dr David Jarvis
Collaborators
Coventry City Council
Duration of project
01/05/20 - 07/09/20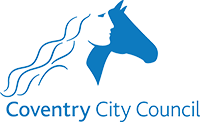 ---
Project overview
The COVID-19 pandemic has created significant uncertainties for the future of city spaces with the level of remote working and online shopping increasing almost exponentially due to the presence of lockdown restrictions that have constrained mobility. Working in-conjunction with Coventry City Council's Transport and Infrastructure team, Dr Andrew Jones and Dr David Jarvis, on behalf of CBiS, sought to interrogate emerging thinking surrounding the future of transport in order to support the Council's COVID-19 recovery plans.
This project identified four key areas of inter-related impact in relation to the economy, society, transport, and the environment. In order to articulate how these impacts could affect transport in Coventry, the study constructed three future scenarios based upon individual behaviours in relation to safety, economy, and green preferences.
Project objectives
Coventry University were tasked by Coventry City Council to interrogate emerging thinking surrounding future cities and urban mobility. The project sought to:
Identify the economic, social, technological, and environmental impacts of the COVID-19 pandemic.
Identify how these impacts had influenced transport and mobility.
Articulate possible future scenarios for transport in urban environments.
Impact statement

The project identified the key economic, social, technological, and environmental impacts of the pandemic and reflected how changes in these factors influenced transport and mobility in urban spaces.

Using this evidence, three potential scenarios for transport were constructed in order to consider how mobility in urban environments might develop. These scenarios were based on individual behaviours related to safety, economy, and green.

These scenarios have been used by Coventry City Council in order to shape their COVID-19 recovery work and future planning across a range of departments.

Outputs

The research activity resulted in the development of three potential futures for transport in Coventry.

The first of these futures was a scenario whereby safety became the overarching driver of individual behaviour, meaning that public transport demand would remain low and shifts towards remote access for work and shopping purposes seen during the pandemic would become 'locked in'.
In contrast, the second future was driven by concerns surrounding the economy and represented a quick return to pre-pandemic baselines in terms of transportation choices and individual routines in relation to work and leisure.
Finally, the third scenario was shaped by green behaviours with 'more environmentally conscious' individuals adopting more sustainable transportation choices.

Each of these scenarios was mapped against a series of key data points and indicators, which provided the City Council with further insight into behavioural changes.

Alongside these scenarios a series of recommendations were made to Coventry City Council. Key recommendations included:

In the short-term, or in a scenario where safety is paramount, liaising with major employers to encourage staggered work start and finish times will help to lessen pressures on the transport network and may increase user confidence.
Encouraging the use of greener transportation modes may help to lock-in more sustainable user behaviours. Existing multi-modal provision can be extended to include the use of e-bikes or e-scooters for last mile or shorter-distance travel.
Whilst investment in 'tactical urbanism' through the expansion of walking and cycling provision is essential in securing a green recovery, there also needs to be further funding directed to supporting the expansion of the charging infrastructure for low carbon vehicles.