ASSURED CAV Parking
Funder
Innovate UK
Value to Coventry University
£498,939
Project team
Dr Olivier Haas (PI), Dr Stratis Kanarachos (PI), Dr Jesper Christensen (Co-I), Dr Sujan Rajbhandari (Co-I), Manuel Silverio Fernandez, Sheng Wang, Vahid Kouh Daragh, Dr Nadjim Horri, Hafiz Ahmed, Mathias Foo, Dr Shohel Amin
Collaborators
HORIBA MIRA (Lead), Meridian, CAV Testbed UK
Duration of project
01/03/2019 - 28/02/2021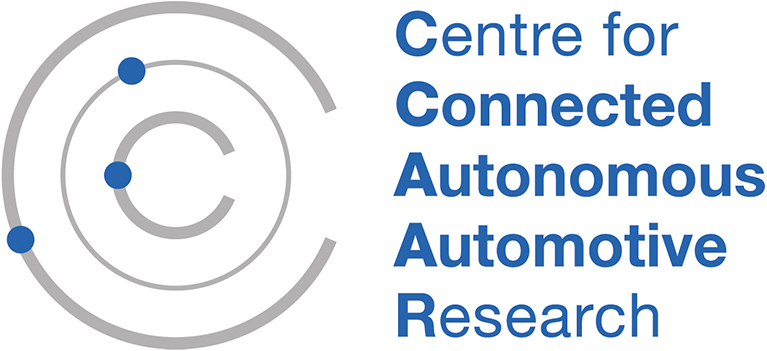 ---
Project overview
The ASSURED CAV (Connected and Autonomous Vehicle) Parking project has created physical assets and simulation environments to enable the testing of automated vehicles in a urban environment including junction, roundabouts, signalised intersection, on street parking, open air car parking and multi storey car park with a range of parking bay orientation and geometry.
Coventry University focused on the simulation environment. The latter comprises:
The mapped environment: roads, intersections, cycle lane, on street parking, open air car park, and a multi storey car park.
Actors (other road users e.g. bicycle, vehicles, pedestrians, animals) and street furnitures (e.g. traffic lights, road signs)
Ego vehicle with focus on autonomous vehicle path planning, steering, acceleration and braking control systems design.
A web interface to select a set of use scenarios and actors or design new use scenarios.
Project objectives
Connected and Autonomous Vehicles (CAV) will bring huge benefits to society by improving safety, efficiency and convenience of the road transport network.
ASSURED CAV Parking aims to create a bespoke and realistic, controlled set of parking environments on the HORIBA MIRA campus to test and support the development of current and future connected and automated parking solutions.
ASSURED CAV Parking will be flexible, allowing increasing complexity of use cases for parking scenarios. The facility will be supported by a 'digital twin' so users can create and run parking scenarios using simulation techniques in the virtual world. The facility will ensure these CAV technologies are safe and secure, ensuring consumer confidence in the resultant products.
Impact statement

Significant UK Government and Industry partners investment

£200m into CAM (Connected and Automated Mobility) Testbed UK

The deliverables and findings from Assured CAV Parking have contributed to the update of the second version of the Zenzic Roadmap.

Commercial Impact

New business models and revenue streams. The combination of a virtual testing offering, combined with further physical vehicle testing in realistic environments, has enabled HORIBA MIRA to commercialise its offering in 'Accelerated testing to ensure the safety of CAVs'.

Societal and Environmental Impact

Increased effectiveness of automated driving due to improved path planning and vehicle control.

Provided the UK with the capability to develop CAV concepts both virtually and physically, with Assured CAV parking focusing on CAV and parking environments.

Outputs

Coventry University has realised a new flexible urban simulation environment to complement autonomous vehicle testing within Assured CAV City at the HORIBA MIRA campus, Nuneaton, UK.

Batsch F., Kanarachos, S., Cheah M., Ponticelli R.& Blundell M. (2020) 'A taxonomy of validation strategies to ensure the safe operation of highly automated vehicles'. Journal of Intelligent Transportation Systems.

Amin, S., Froger, L. & Haas, O., Route Optimisation Programming for Emergency Vehicles Aftermath of Freight Train Accidents Involving Hazardous Materials, European Transport Conference 2020, 2020-9-9 to 2020-9-11, 17 Feb 2021, Association for European Transport (AET). Special Mention at ETC Award for the paper showing the most innovative use of Data, sponsored by Jacobs.

Christopoulos, S.G., Kanarachos, S. & Chroneos, A. (2019) 'Learning Driver Braking Behavior Using Smartphones, Neural Networks and the Sliding Correlation Coefficient: Road Anomaly Case Study'. IEEE Transactions on Intelligent Transportation Systems 20 (1), 65-74.

Weber, Y. and Kanarachos, S. (2019) 'The Correlation between Vehicle Vertical Dynamics and Deep Learning-Based Visual Target State Estimation: A Sensitivity Study'. Sensors. 19, 4870.