Culture Moves
Funder
Innovation and Networks Executive Agency (INEA)
Connecting Europe Facility (CEF)
Total value of project
€383,256
Value to Coventry University
€87,151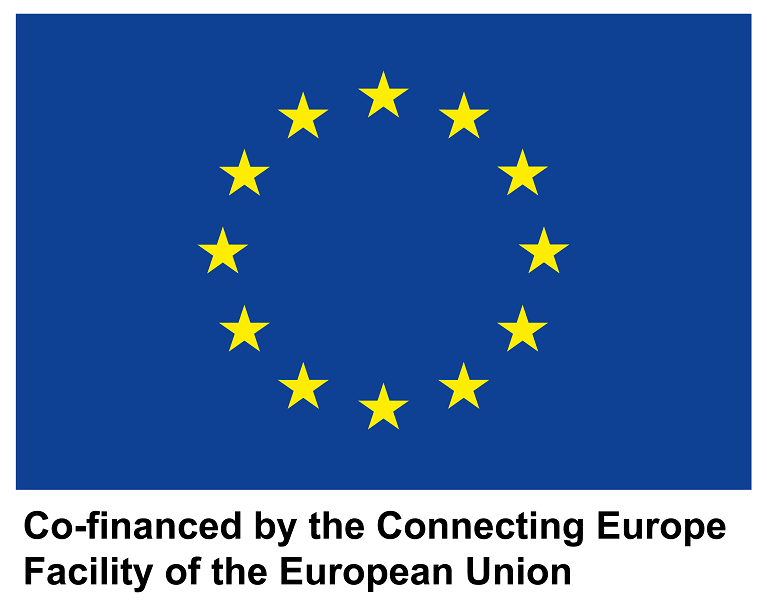 Project team
Professor Sarah Whatley, Dr Rosamaria Cisneros, Dr Marie-Louise Crawley
Partners
IN2 Digital Innovations GmbH (Project Coordinator); Fondazione Sistema Toscana, Italy; Coventry University, UK; Universidade Nova de Lisboa, Portugal
Duration of project
03/09/2018 - 28/02/2020
---
Project overview
CultureMoves is a user-oriented project that aims to develop a series of digital tools and services that will enable new forms of touristic engagement and educational resources by leveraging the re-use of Europeana content. The project stands on 3 pillars: technology for content re-use adaptation and sharing, real-life use cases for tourism and education, intangible cultural heritage and more specifically dance.
The key functionalities of CultureMoves are towards effortless collection of Europeana items and own content in a private space from where the user can add additional metadata, create context through stories that re-use this content and finally share these online. Social media can be weaved in the workflows of users, both for enriching the stories and communicating them. Since video plays a key role for dance, the project will provide a web-based video annotator especially designed for both dancers and choreographers, but which will be further developed in this project to cater for the needs of more diversified types of users, e.g. tourists, teachers and any individual user wishing to share their personal annotations in video clips.
CultureMoves will deploy and test two new services: one in the tourism domains (promoting less-known destinations) and one in the educational and research domain (LabDays as a theoretical and practical co-creative space for new dance performances and discussing the implications of intersecting dance, culture, cultural industries and tourism). An online toolkit like CultureMoves, aimed at providing dance artists and arts professionals access to dance content and information sources will also serve as inspiration to help structure and rethink learning opportunities for dance learners and teachers.
Project objectives
To explore the impact that dance and dance content accessible through Europeana, and available via digital technologies, could have on tourism and touristic experiences.
To provide access to 'hidden' aspects of a site, monument, or landscape, through dance.
To demonstrate how digital tools can stimulate new stories for making the bridge between dance and tourism.
Impact statement

Digital technologies are changing the way that dance is made, performed and consumed. The viewer is now more active than ever in how the work is encountered and created. Immersive and interactive environments are asking audiences to take a more active role in the work; no longer becomes a passive viewer, the audience implicated in the performance itself. In tandem with new intermedial environments in which dance is produced, new digital tools are encouraging viewers to reuse dance content coming from different European countries, to encourage more engagement and transformation of dance content. By working with artists, researchers, educators, developers, tourism stakeholders and other cultural and creative industry experts across the European community, CultureMoves will explore the impact that dance and dance content accessible through Europeana could have on the community and on the creation of new job opportunities and economic growth.

The various outcomes of the project are directly tied with cultural value and linked to a range of individuals from academics, early and mid-career researchers, artists, practitioners, dancers as well as the general public. As dance is no longer confined to the theatre or performance venues, CultureMoves extends itself to the research and education sector and with the CultureMoves tools and its services will stimulate closer relationships between researchers and research users.

We will specifically involve academics, teachers and students (secondary and tertiary) in our workshops and Lab events. This will lead to an increased understanding of assumptions and limitations in the way that dance and digital technologies and Europeana content are used in teaching and within choreographic and performance studies. We will enhance the academic knowledge economy through providing innovative ways of reusing Europeana thematic dance content and creative cultural industries resources. Through the participation and engagement of students, performers, academics with an interdisciplinary focus, and other disciplines interested in tourism, arts education and cultural heritage, CultureMoves will contribute to research that is participant-driven and open access.

Moreover we will involve stakeholders operating in the tourism sector and the promotion of the territory as well as those that work with culture and dance, especially festivals, dance companies, private subjects and local authorities. They will be encouraged to use the CultureMoves tools to explore, enrich and re-use in a creative way the Europeana contents.

Stimulating the involvement of target groups represents a crucial point to improve Europeana platform, increasing ender-users that are interested in sharing their contents so as to enlarge their cultural networks. In addition, making Europeana contents more accessible through the development of CultureMoves tools represents an opportunity to enrich, enhance and diversify the offer for stakeholders that operate in promoting tourism and creating and/or organising new typologies of territorial storytelling.

Outputs

CultureMoves around Coventry City Centre

As part of this project, researchers are working with local dance groups, performers, choreographers, arts and tourism organisations. They are encouraging them to choose different locations around the city centre to perform at, with a view to thinking about how dance can impact on tourism.

CultureMoves at the Internet Festival in Pisa, Italy

10 - 12 October 2019

CultureMoves events in Birmingham and Coventry

CultureMoves: Coffee and Conversation Hour
15 November 2018, 1-2pm, Birmingham
and
CultureMoves: Illustrated Talk with Rosemary Lee
19 November 2018, 12:30-3:30pm at C-DaRE ICE Building, Coventry
Read more about what happened at the events in Birmingham and Coventry.