CreativeCulture
Funder
Arts and Humanities Council (AHRC)
Newton Fund
Value to Coventry University
£80,640
Total value of project
£100,800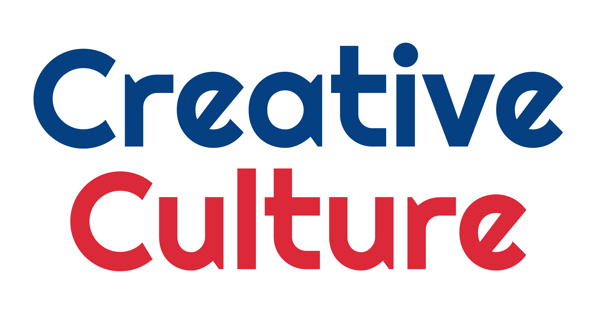 Project team
Projessor Sylvester Arnab, Dr Luca Morini, Dr Samantha Clarke, Jayne Beaufoy
Collaborators
Universiti Malaysia Sarawak (UNIMAS)
Duration of project
17/01/17 - 16/01/19
Website
---
Project overview
The CreativeCulture project aims to expand the GameChangers programme to address educational challenges within the context of inclusive learning for learners from the rural parts of Malaysia Borneo. CreativeCulture will involve collaborations with Universiti Malaysia Sarawak (UNIMAS), where we will explore, exploit and experiment the impact of arts, design and culture in enhancing creative thinking and development in education (primary and secondary K12) through game design and computational thinking as an approach and instrument for fostering creative problem solving and transcultural practices in Malaysia.
Art and Design are poised to transform our economy in the 21st century just as science and technology did in the last century. The CreativeCulture project is aligned with the inclusion of Arts in Science, Technology, Engineering and Mathematics education (STEAM), realising the potential of these subjects by enabling true innovation and new thinking through creativity. Art and culture boost creativity and creativity leads to innovation, new thinking and moving beyond existing skills; all together are triggers and needed in the social transformation. We thus need to allow for fun, playful, hands-on, socially and culturally grounded explorations of curricular topics during primary and secondary school to foster contextualised and deeper learning. In this project, creating games as a cooperative activity on the edge of the diverse fields of Art, Design, Culture, Science, and Engineering can be a fertile ground to cultivate these mind-sets and practices, and to provide a place for them to meet and learn how to fruitfully cooperate in a global setting (transcultural and transdisciplinary).
Project objectives
To collaboratively develop a game design and computational thinking programme (CreativeCulture Lab) that will make game design and development accessible to teachers and students, promoting transcultural and transdisciplinary 'learning by designing': The programme will create a creative culture, where disciplinary and cultural barriers will be removed to allow learners and teachers to experiment on new techniques in problem solving. Open resources (online CreativeCulture hub) and workshops will be organised to support a community of game design thinkers. CreativeCulture ambassadors from the participants (teachers as coaches, students as designers, developers, managers, etc.) and the local facilitators (mentoring) will be created and trained to run the CreativeCulture Labs independently. Key deliverables: Adaptable/adoptable CreativeCulture Lab blueprint and toolkits to be developed and validated, ambassadors/champions from the pilot locations to be identified and trained and an online Hub to be developed.

To design and implement participatory studies, involving the local, rural and indigenous communities in Malaysian and Borneo (learners and teachers): The CreativeCulture Lab blueprint will be implemented in two stages. The first is to mock up a lab that will involve a small number of participants, which will inform the final pilot in the different sites in Sarawak, Malaysia involving larger number of participants. Key deliverables: CreativeCulture Lab to be carried out as an extra-curricular and/or part of curriculum.
To facilitate, capture and evaluate experience, learning outcomes and transferability of approach: The pilot will capture the experience and evaluate the transferability of knowledge and skills and experience gained by the participants. Key deliverables: Analysis of lessons learnt and finalised CreativeCulture Lab blueprint(s) for adoption.
Impact statement

The project has explored and is continuing to investigate the importance of arts and creativity in STEM education by looking at games as an innovative educational tool and gameplay as cultural relevance. Engagement with games is believed to be a powerful enabler to inspire how learning experience can be designed in a playful manner. The long-term outcome of this project is to inspire the younger generations in the impact of creativity and co-creativity in their schools and also communities. The project has contributed towards the ODA in relation to leveraging and scaling up the innovative approach to increase the quality of teaching and learning in Malaysia while providing access to creative and research-driven methodologies for creating innovative teaching and learning resources.

The project lowers the barriers to access for innovative educational techniques and empowers teachers to be co-creators of their own instructional resources. The game design thinking approach has been piloted with teachers, who are undertaking their postgraduate studies (MSc Learning Sciences Cohorts 9, 10, 11 and 12) at Universiti Malaysia Sarawak (UNIMAS) as part of the exposure to Game-based learning (GBL) in general and the co-creation process of GBL resources. Through short term projects, teachers in rural schools have also been engaged with the game design thinking approach, where they created their own GBL resources that were tested with their own students. The same approach has been introduced to the teachers and students at a local primary school in Coventry. To date, over 20 games have been developed based on the game design thinking approach.

The Game Design Thinking approach focuses on play and game inspirations, affording teachers the ability to co-creatively develop GBL resources that can be used to teach STEM subjects (game-based creative outputs as reported). The resources have been piloted at five rural schools in Sarawak (Borneo) with success in engagement as well as feedback from the stakeholders involved. The schools located at different remote locations have also been connected via teleconferencing to allow them to collaboratively engage with the game-based learning resources. The teleconferencing activity was also attempted to connect a rural school in Long Lamai with Howes Primary School in Coventry.

These innovative approaches in Borneo have attracted interests from the press and major television networks (as reported), where our Malaysian partners have been interviewed on live television and have also been involved in a television panel show that focussed on the economic and societal development of Sarawak (Borneo state of Malaysia). The UK team has also been interviewed and published in the local and national newspapers in Malaysia. The PI, Prof Sylvester Arnab has been involved in high impact media interviews such as for EU School Education Gateway and PRESSTV on game-based learning.

The transcultural findings from the rural communities in Malaysia have led to the development an easy-to-understand manual for teachers to adapt and adopt Arts and Creativity in STEM subjects through Gamification techniques, complete with some blueprints of how existing games (local and international) can be remixed and repurposed for learning. The simplified game design process and game-based learning resources in the CreativeCulture Blueprint aim to support and provide continuing access and adoption by the teachers and students beyond the duration of the project. Printed copies of the blueprint have been distributed to the local teachers, students, lecturers and public/private agencies including the Ministry of Education in the recent Gamification Seminar- the first seminar of its kind for the educators in Sarawak, Malaysia. A digital copy is also made available as open online educational resources. The blueprints were co-developed with teachers, which demonstrates a highly participatory approach the project emphasised.

Two sets of play cards were also constructed in this project, to provide guidance for local teachers to use Gamification in Learning and Design Thinking approach in planning their instructional delivery. These cards, as with the blueprint, have been widely disseminated to local teachers and educators. Both blueprint and cards are continuously improved to ensure congruence with the curricular needs. Findings from the initial round of dissemination suggested that these materials are effective in providing guided structure to think, organise, decide and create an instructional plan using game-based elements.

The Gamification Seminar (12th Dec 2018) also marked the launch of the brand new Gamification lab - the myCapsule Space - located at the Faculty of Computer Science and Information Technology at UNIMAS, which is open to educators who are looking to collaborate and co-create playful and gameful techniques and resources for education. This lab has now been established as a formal (the first ever in Malaysia) Gamification Centre. This forms the strategy for sustaining engagement with teachers and students, and to support experimentations for on-boarding other stakeholders and communities into innovating teaching and learning practices in Malaysia.

The approaches showcased and demonstrated at the seminar are already being adopted and adapted by the participants in their community. The team is also following up interests from the Education Department of Sarawak and also other local authorities in pushing the STEAM agenda via play and games as part of the State's STEM strategy. Furthermore, a Memorandum of Understanding between UNIMAS and Coventry has been signed, as a result of the project, which aims to explore possible joint supervision of postgraduate students, potential collaboration in the areas of training and technology, and explores methods of increasing staff mobility between UNIMAS and Coventry University.

CreativeCulture is still active in Malaysia, where the permanent Gamification Centre has been used as a hub for knowledge and practice development. The team continues to work with other groups, such as the different schools in Borneo, the departments of Education, the climate change research initiative between UNIMAS and Swinburne University and so forth. The insights in this project have also informed the development of the ACES project that has received funding from UKRI GCRF for investigating transformative education for developing social resilience through the lens of playful pedagogy in Malaysia, Vietnam, and Indonesia. CreativeCulture is also further funded by the Newton Fund Impact Scheme (AHRC-ODA) for enhancing the impact into wider teacher training in Borneo. CreativeCulture as an impact case for GameChangers Initiative in the UK has also won the Gamification Award for Education and Learning 2019.

Outputs

Teacher created guidelines and design tools: https://creativeculture.my/ccstudio/

Teacher created GBL: http://playbox.mycapsule.my/

See more on the publications and outcomes tabs of the UKRI report.

The Gamification Awards are the global awards for gamification, celebrating the leading examples of gamification practitioners' projects and applications each year. The GameChangers initiative (co-founded by Professor Sylvester Arnab of the Disruptive Media Learning Lab) and its sister Newton Fund CreativeCulture project (Arnab as PI) were the 2019 winners of the Education and Learning award.