UK Connected Intelligent Transport Environment (UK CITE)
Funder
Innovate UK
Value to Coventry University
£218,000
Project team
Dr Olivier Haas (PI), Dr Cyriel Diels (Co-I), Dr William Payre, Dr Oluwaleke Agbaje, Martin Esugo, Antoine Stephan, Mathéo Girbal, Alexandre Basque
Collaborators
The UK CITE consortium was jointly led by Visteon Engineering Services Ltd and Jaguar Land Rover and includes Coventry City Council, Coventry University, Highways England Company Ltd, HORIBA MIRA, Huawei Technologies (UK) Ltd, Siemens, TfWM, Vodafone Group Services Ltd, and WMG at University of Warwick
Duration of project
01/06/16 - 31/12/18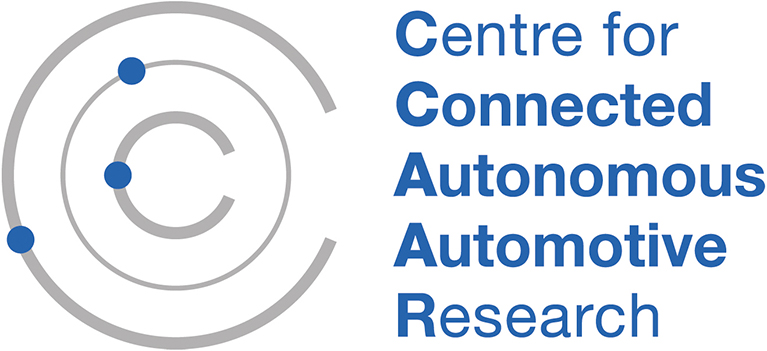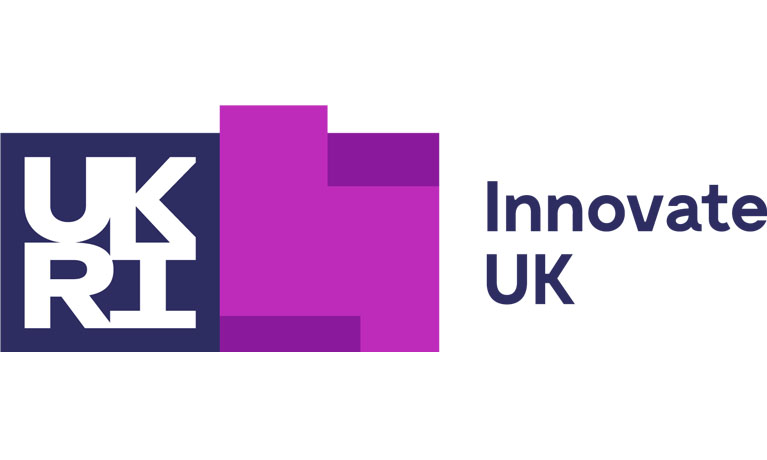 ---
Project overview
Coventry University traffic psychology team worked closely with Visteon to realise in-vehicles systems as well as an app to test advanced driver assistance features requiring vehicle to infrastructure and vehicle to vehicle communication capabilities. Coventry University: 1) led the design of signs illustrating the UK CITE app features 2) Evaluated the usability of the UK CITE app in the driving simulator and on road. 3) Assessed the impact of the app on driving behaviour and drivers' attitudes.
Coventry University simulation team worked closely with HORIBA MIRA to realise a digital twin of the UK CITE circuit. The digital twin was realised using a commercial traffic simulator and open source communication simulator. The developed simulation suite has run thousands of times, producing data for a wide range of connected vehicle penetration rates and traffic volumes, repeated for each use case and location. This data was analysed to give summaries for input into the cost benefit analysis. The results showed interesting patterns giving insight into how such use cases will benefit driver safety and traffic flow.
Project objectives
The overall project aim was to create one of the world's most advanced environments for connected and autonomous driving. The objectives were:
Establish how technology can improve journeys, reduce traffic congestion and provide in-vehicle entertainment and safety services through better connectivity.
Enable automotive, infrastructure and service companies to trial connected vehicle technology, infrastructure and services in real-life conditions on 40 miles of roads within Coventry and Warwickshire.
Coventry University's objectives were to evaluate the impact of Advanced Driver-Assistance Systems on drivers and other road users using:
Human factor studies.
Vehicle and driver modelling within microscopic traffic simulation software environment.
Driver simulator studies.
Impact statement

The primary beneficiaries of the project include automotive (JLR, Visteon, Mentor Graphics), telecommunication (Vodafone, Plextek, Huawei), and traffic management industry (Siemens), R&D institutes (Horiba MIRA), universities (Coventry University, University of Warwick, University of Essex) and local and national authorities (Coventry City Council, Depart of Transport, Highways England).

The potential impact of this work is to increase the competitiveness of the UK automotive sectors contributing towards increased wealth creation and economic prosperity.

The economic impact of the outcomes of this project will be significant. Automotive OEM (in particular JLR) and their suppliers (in particular Visteon) will gain improved capabilities in terms of vehicle connectivity which is an essential and competitive feature estimated to be worth $113bn by 2020. The associated benefit the driver assistance and safety segments growing to $49bn and $33bn respectively with Compound Annual Growth Rate of 40% and 28% respectively. Financial growth from 2020 for Visteon and Siemens are estimated to be up to £210m and £40m respectively. Replacing current overhead gantry on motorways to inform drivers with in vehicle systems combined with V2X technologies (LTE, DSRC, WiFi and LTE-V ) will lead to significant savings (one order of magnitude over the estimated £11bn investment required to enable connected vehicles). Beneficiaries of deployment of V2X and V2V technologies include the haulage industry, and the 4 million rental/leasing vehicles in the fleets rental.

The main societal impact is linked to safer drivers in safer vehicles on safer roads. Driver assistance should reduce the main cause of accidents (human error/distraction) and reduce related financial impacts. Further societal impact is expected through improvement in air quality and CO2 emissions by the substitution of natural gas for gasoline or diesel fuels in propulsion systems.

In addition many of the proposed methods have applications in other engineering disciplines, such as Mechanical, Electrical, Manufacturing and Systems, and Telecommunications.

Outputs

Payre, W. & Diels, C., 1 Jan 2020, I want to brake free: The effect of connected vehicle features on driver behaviour, usability and acceptance. Applied Ergonomics. 82, 9 p., 102932.

Payre, W. & Diels, C., 1 Oct 2019, Designing in-vehicle signs for connected vehicle features: does appropriateness guarantee comprehension? Applied Ergonomics. 80, p. 102-110 9 p.

Payre, W. & Diels, C., 2018, Human-machine interface design development for connected and cooperative vehicle features. Advances in Intelligent Systems and Computing: Proceedings of the AHFE 2017 International Conference on Human Factors in Transportation, July 17−21, 2017, The Westin Bonaventure Hotel, Los Angeles, California, USA. Springer-Verlag London Ltd, p. 415-422 8 p. (Advances in Intelligent Systems and Computing; vol. 597).

Esugo M., Haas O.C.L., Agbaje O., Stephan A., Girbal M., 2018, A VISSIM based ADAS simulation platform to complement the UKCITE real world connected vehicle test environment. 25th Intelligent Transportation Systems World Congress, 17 to 21/09/18 Copenhagen, Denmark.

Haas O.C.L., July 2018, Road network & Connected and autonomous vehicle : Modelling, Control, Optimisation, Simulation, Forecasting. 2 hours Guest lecture in Seminar series on Software and Technology Applications in Traffic Simulation and Modelling, Coventry University, 16-20 July 2018.

Haas O.C.L., Monday 12 June 2017, Review of system identification and control algorithms used for smart motorways applications. Invited presentation, IMPART Microsimulation for Connected and Autonomous Vehicles, Room LDS 0.17, Design School, Loughborough University, LE11 3TU.

Haas O.C.L. Abiodun Ogunmolu, Oluwaleke Agbage, Thomas Boulay, 19 dec 2016, Variable speed limit on the M62. Aimsun User meeting, Presentation.

Haas O.C.L. Abiodun Ogunmolu, Oluwaleke Agbage, Thomas Boulay, 30th Nov 2016, Use of Aimsun to set Variable Speed Limit Algorithm for Smart Motorways. IMPART Midland conference (Elevator pitch + poster).

Haas O.C.L. invited by the transport system catapult to take part in the Connected and Autonomous Vehicles (CAVs) capability development project the Transport Systems Catapult was undertaking for the Department For Transport (two one-day workshops in October 2016).

Haas O., Esugo M., Diels C., Payre W., Agbage O., Mulley A., Stephan A., Girbal M., Liang C. (2018) The UK CITE digital twin. End of project demonstration, Coventry Transport Museum, Coventry, UK, 27 November 2018.

Payre W., Diels C. (2018) Driver Interface Testing. End of project demonstration, Coventry Transport Museum, Coventry, UK, 27 November 2018.