Payday futures: sub-prime credit markets in transition?
Funder
Barrow Cadbury Trust (Economic Justice Programme) and Carnegie UK Trust (Enabling Wellbeing)
Total value of project
£60,000 Barrow Cadbury Trust
£28,904 Carnegie UK Trust
Value to Coventry University
£72,404
Project team
Collaborators
Toynbee Hall
Duration of project
01/12/2016 - 04/04/2018 Barrow Cadbury Trust
01/01/2018 - 04/04/2018 Carnegie UK Trust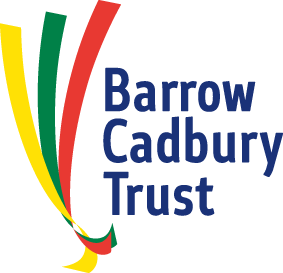 ---
Project overview
The project investigated the impact of the regulation of UK payday loans or High-Cost, Short-Term Credit (HCSTC) and how this is reshaping credit markets for borrowers.
Project objectives
The project explored the impact of the cap on the cost of HCSTC since January 2015 on lenders and borrowers, and the subsequent impact on the broader credit market. The project mapped the subprime credit landscape to show how it has changed since the regulatory changes to assess where people now access credit such as through credit unions, unregulated or illegal sources.
Impact statement

This research was the first independent, academic assessment of how sub-prime consumer credit markets have changed since payday loans were regulated, following the high-profile debate on the role of HCSTC in UK society. The project explored the lived experience of former payday borrowers that were recently excluded from using this form of credit to investigate the impact of the regulation on their ability to access credit and manage their finances.

Outputs

Appleyard, L. Packman, C. and Lazell, J. (2018) Payday Denied: Exploring the lived experience of declined payday loan applicants. Barrow Cadbury Trust and Carnegie UK Trust. https://www.barrowcadbury.org.uk/wp-content/uploads/2018/11/Payday-Denied-Report-lores.pdf

Appleyard, L. and Packman, C. (2018) The lived experience of declined payday loan applicants in Glasgow. Barrow Cadbury Trust and Carnegie UK Trust. https://www.carnegieuktrust.org.uk/publications/the-lived-experience-of-declined-payday-loan-applicants-in-glasgow

Appleyard, L. (2018) 'Wonga's collapse and what it means for the people who rely on payday loans'. The Conversation. https://theconversation.com/wongas-collapse-and-what-it-means-for-the-people-who-rely-on-payday-loans-102419

Appleyard, L. Packman, C. Lazell, J. and Aslam, H. 'The Lived Experience of Financialization at the UK Financial Fringe'. Journal of Social Policy. https://www.doi.org/10.1017/S004727942100026X