Managing My Money for the Just About Managing
Funder
Money Advice Service
What Works Fund
Total value of project
£400,000
Value to Coventry University
£123,251
Project team
Professor Sally Dibb, Dr Lindsey Appleyard, Dr Helen Roby, Dr Hussan Aslam
Collaborators
The Open University (Lead)
Partners
Community Action Milton Keynes
Duration of project
01/02/2017 - 30/04/2018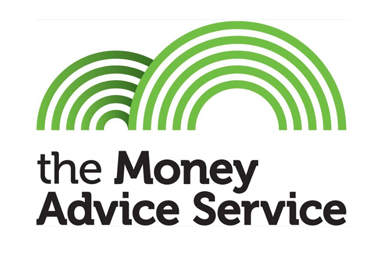 ---
Project overview
Being financially capable can significantly improve an individual's ability to make good financial decisions. Through this project in collaboration with the Open University, we explored the potential for education-based interventions to increase people's financial motivation and generate more positive financial behaviours.
Working with people in low-to-moderate income households, we developed and used teaching materials to improve these individuals' financial understanding and increase their ability to make good financial decisions. These individuals were introduced to simple budgeting and saving tools to improve their financial decision-making and help them build a modest 'emergency' fund to reduce their vulnerability to unexpected bills. The research tested the effectiveness of delivering these teaching materials online and face-to-face.
The behaviour-change outcomes that we measured included whether participants start to save more, reduce their debts, or cut their household expenditure, such as by switching to a cheaper utility provider to reach their financial goals.
A combination of quantitative and qualitative data gathered from over 4000 participants showed that the teaching materials and budgeting and savings tools improved the financial understanding of those participating. After using the teaching materials, these individuals were better able to budget, understood the need to save for the future and to create an emergency fund. The findings also showed an increase in the level of savings held. The final project report concluded there was '…good evidence that a short, low-cost, behaviourally-informed intervention can work to improve financial behaviour and resilience, and can do so for people who are Just About Managing who are most in need of financial capability but tend to be hard to reach'.
The findings revealed many insights about the challenges people face in managing their money. For example, new insights were gained into the complex role of emotional factors in influencing how people spend.
We used the findings also as part of a Coventry University Impact Acceleration project to create a free-to-use app called MoneySkills as a vehicle for impact. The app, available via iOS, Android and in web-based format, has been used by a wide range of national and community organisations and can also be accessed free by the public.
Project objectives
To improve the financial understanding and ability of individuals to manage their personal finances, using teaching materials that help them to: (i) be better able to budget; (ii) understand the need to save for the future; (iii) set long-term financial priorities; and (iv) create an emergency fund to increase their financial resilience.
To evaluate the effectiveness of delivering those materials through various channels with individuals who are financially struggling.
Impact statement

Impact from the research findings has been created with a range of national organisations, as follows:

The

Money and Pensions Service, as a result of the findings we contributed to the future priorities and UK Strategy of MAPS, the national body formed from the 2019 merger of the Pensions Advisory Service, Pension Wise and MAS. the research findings informed the MAPS national strategy and fed into their Business Plan.
Salary Finance, which through its membership of over 500 UK employers (representing around 3 million UK employees), provides materials and offers products to support employees' financial wellbeing. This impact was achieved by influencing and providing content for Salary Finance's financial wellbeing toolkit.
The

Centre for Community Finance Europe, a membership organisation for credit unions across Europe, has used the findings in their advice to credit unions about how to help credit union members budget, save and set financial goals, with the aim of decreasing their financial vulnerability. This guidance includes using the

MoneySkills app, which has been described as a 'great resource'.
Creditspring, a Fintech company is using the

MoneySkills app via its portal to support the financial stability of its 10,000 UK members.
The

England Illegal Money Lending Team

is now using the

MoneySkills app in a virtual course to prevent people from falling victim to loan sharks and to help them rebuild their finances.

Outputs

Free-to-use MoneySkills app, available via iOS, Android and in web-based format.

Dibb, S., Merendino, A., Aslam, H., Appleyard, L. and Brambley, S. (2020), 'Whose rationality? Muddling through the messy, emotional reality of financial decision-making', Journal of Business Research, available online 2nd October 2020. https://doi.org/10.1016/j.jbusres.2020.10.041

Dibb, S., Merendino, A., Aslam, H., Appleyard, L. & Brambley, W. (2020), 'The messy realities of financial decision-making and the policy implications for reducing financial vulnerability', British Academy of Management Conference-in-the-Cloud.

Brambley, W. Dibb, S, Appleyard, L. et al., (2019), MAS Project Report - Managing My Money for the Just About Managing. Open University and Coventry University. Peer reviewed project report.

Appleyard, L, Dibb, S & Aslam, H. (2020), Financial capability: supporting members towards greater financial wellbeing. Centre for Community Finance Europe Ltd.