Amongst the last to leave: Understanding the Journeys of Muslim Children in the Care System in the Midlands
Funder
Department for Education (via Penny Appeal)
Total value of project
£31,850
Project team
Dr Sariya Cheruvallil-Contractor (PI), Dr Alison Halford, Mphtaso Boti Phiri, Savita de Souza (Co-I) - Coram BAAF
Collaborators
CoramBAAF, Penny Appeal
Duration of project
December 2016 - August 2018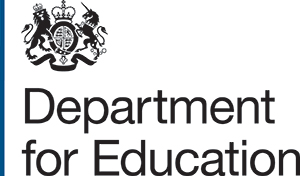 ---
Project overview
Children need permanent and secure homes, and recent government policy has tried to expedite the process through which permanent homes are found for children who cannot be looked after by their biological parents. According to research evidence, Muslim children experience significant delay in finding a permanent home. Where the child has complex needs due to disability, age, being part of a sibling group or being of dual heritage, finding permanent placement takes even longer.
This research project will analyse the social, cultural and religious reasons for the small number of Muslim parents coming forward to adopt or foster. It will interrogate the barriers that prospective parents face when considering adopting or fostering a child. Through interviews with social workers, adoptive parents and prospective adoptive parents this research will present a research-informed narrative of the complexities in Muslim children's circumstance and identities, which influence how decisions are made about their lives. By better understanding the journeys of these children through the care system, this research will provide an evidence base for practitioners, policy makers and communities to draw upon, and in doing so will improve outcomes for these children, their families and in the long run, for society as a whole.
Since delivering the original research project, impact and outreach work from this project has been ongoing since June 2019.
Project objectives
To improve outcomes for Muslim children in the care system in the Midlands, by specifically understanding their journeys and the contexts in which they occur, in order to inform policy and practice.
Impact statement
The Prime Minister on 28th Oct 2015 when announcing a review of care homes in the UK said that, 'The most important thing we can do is to speed up the adoption system so that more children get adopted'. Muslim children are among those who wait the longest and the main impact of this project will be to improve outcomes for Muslim children in the care system and reduce delays in finding permanent homes for them. In the short term, through a programme of knowledge exchange and translation with practitioners (including a practitioner guide and associated training programmes), this project will proactively deliver an immediate impact by improving professional practice in caring for Muslim children in the care system, assessing prospective parents for them and arranging permanent placements. Although the project focuses on the Midlands area, it will have an impact nationally through the resources and legacy it produces. After delivering this project we will seek research funding to conduct further research.
In the medium term, knowledge and outputs generated from this project will provide and disseminate an evidence base which will directly increase awareness and understanding within policy-making, practitioner and Muslim communities. As a direct consequence, the needs of children in the care system will be better understood and more appropriately and speedily addressed. In the long term, the lasting influence of this project in improving outcomes for Muslim children will reassure both adoptive and biological parents that the needs of these children are being met efficiently and in the best possible way. This research will contribute empirical evidence to three other related policy and practice discussions. (1) Its findings will provide an informed commentary on the appropriateness or not of ethnic and cultural 'matching' as part of the family-finding process. (2) This project's discussions of the religious considerations, particularly of Islam, will be relevant to children who are unaccompanied asylum seekers who in current socio-political contexts are often of Muslim heritage. (3) Finally this research will contribute to discussions around special guardianship and other forms of permanency.
As discussed in earlier sections, three-way engagement with practitioners, policy makers and Muslim communities at local and national levels is at the heart of the project's aims, methodology and ethos. Throughout the research process and beyond, existing links with national and local stakeholders will be strengthened and new relationships built (for example, through Advisory Group membership and consultative data collection processes), ensuring that key 'change-maker' partners shape and remain closely engaged with the research, providing a range of opportunities for research findings to be embedded in the practice of organisations that are well positioned to inform, shape and influence the whole sector. Through a programme of knowledge exchange events and consultations, this project will have a sustained and permanent impact in this area, improving outcomes for Muslim children in the care system in the Midlands (and beyond), and thus improving their lives.
Key pathways to impact:
Key Notes at two conferences on the Muslim Children in Care research, Fostering Ethics Conference, Cambridge 25th June 2020 and CoramBAAF Members Reception, 12th Sept 2019.
10 Workshops for over 300 social workers during the period 2019-2021.
Paid contract from ResearchinPractice to deliver 5 further workshops to 150 social workers in 2021.
PI has been invited to be part of the National Adoption Recruitment Steering Group.
PI is a member: CoramBAAF Black and Minorty Ethnic Perspectives Committee.
Evidence has been submitted to three parliamentary enquiries.
Outputs
Cheruvallil-Contractor, S., De Sousa, S., Boti Phiri, M. and Halford, A. (2021) 'Identity, Intersectionality and Children in Care: The case of Muslim-heritage "looked-after" Children in the UK' in Hansjörg Schmid/ Amir Sheikhzadegan (eds.), Exploring Islamic Social Work. Between Community and the Common Good (Muslims in Global Societies Series), Cham: Springer 2021
Cheruvallil-Contractor, S., De Sousa, S., Boti Phiri, M. and Halford, A. (2018) Among the last ones to leave?: Understanding the Journeys of Muslim Children in the Care System in England.
Cheruvallil-Contractor, S., Halford, A., & Phiri, M. B. (2021). The Salience of Islam to Muslim Heritage Children's Experiences of Identity, Family, and Well-Being in Foster Care. Religions, 12(6), 381. MDPI AG.
Islamic Guidance
Islamic Guidance on the Contemporary Practice of Adoption and Fostering in the UK