New Business Models for Intelligent Transport Systems (NEWBITS)
Funder
European Commission
H2020
Grant Agreement number: 723974 — NEWBITS — H2020-MG-2016-2017/H2020-MG-2016-SingleStage-RTD-MOVE
Total value of project
€1,976,000
Value to Coventry University
€269,750
Project team
Professor Alexeis Garcia-Perez, Dr Anitha Chinnaswamy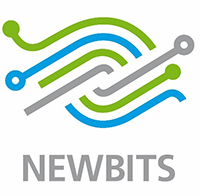 Partners
Universitat Autònoma de Barcelona, CE Delft, TTS Italia, Atos Spain SE, Coventry University Enterprises Ltd, Steinbeis 2i GmbH, IntelSpace Innovation Technologies, Institute of Studies for the Integration of Systems
Duration of project
01/10/2016 - 31/03/2019
---
Project overview
The NEWBITS project provided a deep understanding of the changing conditions and dynamics that affect and/or influence Cooperative Intelligent Transport Systems (C-ITS) innovations, informed by 4 case studies from successful ITS implementations in transport. New KPIs were designed to feed reactive and network-oriented value creation propositions that improve the collaborative decision-making process across the various stakeholders of the C-ITS. This improved value definition helped minimise the failures inherent to C-ITS innovation diffusion, evolved existing business models, and identified effective incentives to accelerate C-ITS deployment.
The consortium applied a business ecosystem approach for C-ITS which acknowledged the context of economics of networks by introducing a conceptual level beyond that of individual organisations. The consortium designed and implemented a holistic intelligence process that gathers key information and indicators on market, demand, stakeholder's involvement and innovation diffusion for ITS and C-ITS.
Project objectives
Applying a business ecosystem's concept for C-ITS.
Improve the understanding of C-ITS enablers and barriers implementing a holistic intelligence process.
Effectively implement a network based business modelling method for C-ITS.
Validation of new business models, translation and capitalization of results.
Impact statement

The project developed key principles of Cooperative Intelligent Transport Systems (C-ITS) to help interconnect people, vehicles and infrastructure. Such principles covered all transport modes, including railway, maritime, and automotive across Europe. Key policy recommendations to the EU Commission included explaining the value of data for infrastructure management in C-ITS to interconnect all modes of transport, and what constitutes a successful industry-led approach to the adoption of the latest information technologies.

Outputs

A set of guidelines/policy recommendations for successful implementation of C-ITS.

Training materials were developed, focusing on pathways and good practices for C-ITS innovation diffusion, C-ITS marketing, and an agile business model culture.

A NEWBITS Networking Platform (NNP) was developed which acts as exchange platform supporting the "Think global, act local" approach to C-ITS development.