Teenage Cancer Trust North-West Pilot Site Evaluation: A participatory action research project in the NW of England evaluating Teenage and Young Adult cancer services
Funder
Teenage Cancer Trust
Total value of project
£91,736
Project team
Professor Jane Coad (PI), Nicky Ashley, Jasveer Kaur, Erica Brown
Collaborators
Sam Smith, Teenage Cancer Trust; David Wright and team, Christie Hospital, Manchester; Children and Families Research team (CFR)
Duration of project
01/11/2014 - 25/09/2015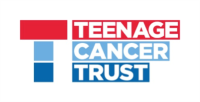 ---
Project objectives
Over the last 25 years, Teenage Cancer Trust has worked with health professionals to build 28 UK Teenage and Young Adult (TYA) Units and establish TYA cancer care in the UK. Teenage Cancer Trust developed and implemented an innovative pilot model of nursing and support to integrate care across the North West of England, thus extending current services, identifying every 16 to 24 year old with cancer and provide specialist age-appropriate nursing support. Integral to the project was a commissioned longitudinal evaluation conducted by Professor Coad and CFR, which used Participatory Action Research to record and report impact and change.
Impact statement
At a local and national clinical level, the initiative and evaluation results have led to greater discussion and collaboration between the TYA specific team and the site specialist teams that are based across UK Designated Hospitals. The model and evaluation results impacted throughout the project, allowing for the development of clear patient pathways that enhance the patient care experience by allowing for the early support from age-appropriate and site specialist expertise. The impact is not just witnessed with the introduction of specialist roles but also on the wider nursing community that form parts of the site specialist services. Staff are working more across and within TYA cancer services.
The pilot initiative has significantly impacted on the future strategy for Teenage and Young Adult nursing across the UK as the approach will be replicated by the charity over the coming five years. There is also international interest and global reach in the approach.
The initiative has demonstrated that through the commitment and passion of nurses and support staff, in collaboration with a formal evaluation process, barriers that were thought to be in-surmountable were overcome by working more collaboratively. The real benefit of this is felt by young people and their families that are affected by a cancer diagnosis.
The strong partnership between the CFR team, Coventry University and Teenage Cancer Trust has subsequently flourished over the two years. Our team was invited to launch the results of the project at the Houses of Parliament in February 2015.
Outputs