InVisible Difference: Dance, Disability and Law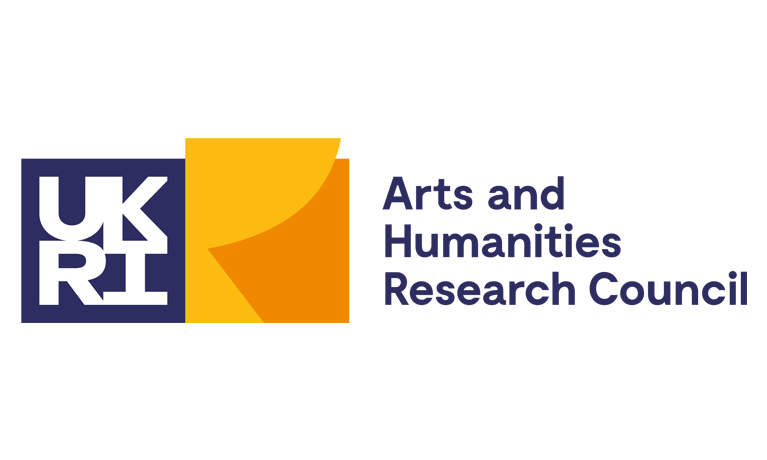 Collaborators
Mathilde Pavis (Exeter University), Hannah Donaldson (Stirling University), Caroline Bowditch (Freelance Dance Artist/Choreographer and Visiting Professor in C-DaRE), Professor Abbie Brown (University of Aberdeen) and Dr Shawn Harmon (University of Edinburgh).
Duration of project
01/01/2013 - 31/03/2016
Website
www.invisibledifference.org.uk
---
Project overview
The project developed a series of micro-ethnographies, discourse analyses, public events and publications to explore further the interconnections between intellectual property, human rights, disability and dance. They identified how the lack of knowledge about these domains impacted directly on the ability of these artists to make, produce and share their work.
Project objectives
This project sets out to extend current thinking about the making, status, ownership and value of work by performance artists in the 21st century. It will do so by focusing on one art form; dance, and specifically dance made and performed by disabled dance artists. By considering different theoretical and practical perceptions of creation, interpretation and authorship, and different perspectives on the role of law in relation to creative practice, the project will investigate how existing theoretical and legal frameworks might help or hinder the participation of disabled dance artists in mainstream performance.
Impact statement

The project will bring together researchers from two different disciplines - dance and law – and draws on concepts and methods from the arts and social sciences. We will conduct our research in collaboration with dance artists, both disabled and non-disabled, and with arts professionals and policymakers, to discover how artists view their role in the creative process in relation to others, and their experience of embodiment and bodily habitus. We will then disseminate the research via scholarly publications, policy papers and via a series of public events, some in conjunction with performances, to establish positive dialogues with and between stakeholders, including dance artists, educators and policymakers.

A core component in the project is therefore the knowledge exchange between researchers and practitioners and the distribution of knowledge across different discipline areas. This will raise awareness of the particular challenges and opportunities faced by disabled people and strengthen the case for change (where necessary) in working practices and the legal frameworks that underpin the artists' work. Above all the project will seek to empower disabled dance artists and strengthen their place in our cultural milieu.

Outputs

Whatley, S. (2018) 'Transcending Boundaries: Improvisation and disability in dance' in Midgelow, V. (ed.) Handbook on Improvisation in Dance. Oxford University Press.

Whatley, S. (2018) 'Accidental Leaders: Inclusion, Career Pathways, and Autonomy among dancers with disabilities' in Hadley, B. and McDonald, H. (Eds.) Routledge Handbook of Disability Arts, Culture, and Media Studies. Abingdon, Routledge.

Whatley, S.. Waelde, C., Brown, A. Harmon, S.(eds.) (2018) Dance and Disability: Invisible difference: Intellect.

Whatley, S. (2018) 11 Million Reasons: Transmitting Inclusion in Dance. In Ellis, S.. Blades, H. & Waelde, C; (Eds) A World of Muscle, Bone & Organs: Research and Scholarship in Dance. Coventry: C-DaRE at Coventry University.

Whatley, S., Waelde, C., Pavis, M. (2017) 'Who can profit from dance? An exploration of copyright ownership', Dance Research.Vol 35.1. pp. 96-110.

Whatley, S. and Marsh, K. (2017) 'Making no difference; inclusive dance pedagogy' in Burridge, S. and Svendler Nielsen, C. (eds.) Dance, Access and Inclusion: Perspectives on Dance, Young People and Change: Routledge (invited contribution)

Whatley, S.. Marsh, K. (2017) 'Differentiated dancing bodies; agency, authority and leadership' in Monteiro, F. (ed.) Corpos diferenciados na cena contemporânea: EDUFBA

Whatley, S, Waelde, C., Harmon, S., (2015) 'Being Visible: Dance, Disability and Difference' in Stock, C. (Ed.) Contemporising the past: Envisaging the future, World Dance Alliance

Whatley, S., Waelde, C., Brown, A., Harmon, S. (2015) 'Validation and Virtuosity: Perspectives on Difference and Authorship/Control in Dance': Choreographic Practices Vol.6.1.