Developing and Evaluating a Web-Based Self-Management Programme: iHOPE for Cancer Survivors
Funder
Macmillan Cancer Support
Value to Coventry University
£28,000
Project team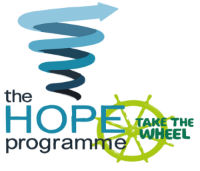 ---
Project objectives
Cancer survivors face a number of challenges following primary treatment and can feel "lost" and "abandoned" during the transition from patient to survivor. Many struggle with unmet needs including cancer related fatigue, fear of cancer recurrence, depression and anxiety. The National Cancer Survivorship Initiative acknowledged the need to improve survivorship outcomes which includes a greater focus on recovery, health and wellbeing. In 2013 Macmillan Cancer Support (MCS) commissioned Dr Andy Turner and colleagues to develop a web-based self-management programme for cancer survivors called iHOPE. The project objectives were to evaluate whether iHOPE improves quality of life, mental health and wellbeing among cancer survivors.
Impact statement
A mixed methods approach was used to obtain both qualitative feedback from interviews, forums and survey free text responses and quantitative information from usability surveys and quality of life, mental health and wellbeing outcome data.
Over 100 cancer survivors enrolled on iHOPE and 56 completed pre and post course questionnaires. The findings have shown iHOPE to be successful in improving important cancer-related quality of life and mental health outcomes such as:
cancer-related fatigue
fear of cancer returning
depression
anxiety
iHOPE also improved participants':
positive mental wellbeing
gratitude
hope
The qualitative feedback from participants was very positive showing that they found the course relatively easy to use, they valued having trusted information in one place, they learnt useful self-management techniques and they benefited from peer and coach support. The course experience and usability ratings were high, with all of the participants willing to recommend iHOPE to other cancer survivors. Below are typical comments for cancer survivors who completed iHOPE.
It's been a real privilege to have shared your cancer journeys in some small way with you all. This course has helped me to realise that I don't have to keep my experiences to myself, but that by sharing them with those who can both sympathise and empathise I have come to terms with them and can begin to move forward with my life.