ERGO WORK
Funder
EU Erasmus Knowledge Partnership Lifelong Learning Programme (EAC/S03/2012)
Project team
Collaborators
Coventry University, UK; University of Maribor, Slovenia; University of Siedlce, Poland; Ozara, Slovenia (Project Coordinator); INFAD, Spain; TENDER, Italy; EASPD, Belgium; Centrum, Poland; Luksja, Poland; Kovinarstvo Drago Bucar, Slovenia
Duration of project
2013 - 2015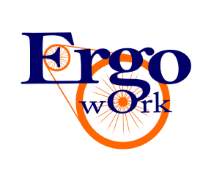 ---
Project objectives
The ERGO WORK project was a collaboration of academic and business organisations in 6 countries, to understand the barriers that disabled people face in the EU workplace and to tackle some of these through improved workplace Ergonomics. The project aims to develop Ergonomics training modules that focus on the needs of disabled people in the workplace and enable future ergonomists to design truly inclusive workplaces that meet the needs of employees and employers. The new modules will be piloted with industrial partners and introduced into curriculum teaching in Slovenia and Poland.
Impact statement
Coventry University researchers carried out a survey across six EU countries to provide a snapshot of attitudes towards the inclusion of disabled people at work and workplace ergonomics. This indicated that disabled people were less happy in the workplace and unsure of their rights, while employers were similarly unsure of their obligations. Research also focused on how inclusive design could be introduced into Ergonomics training in the target countries of Slovenia and Poland.
The project then saw collaboration of the Universities of Siedlce (Poland), Maribor (Slovenia) and Coventry (UK) to develop new Ergonomics curriculum content, focused on inclusive design, and specifically about creating ergonomic workplaces for disabled people. This content has been piloted in Slovenia and Poland, where the impact of the teaching was tested in hands-on industrial projects with working groups of students, lecturers, company staff and disabled people. The project also produced recommendations for EU system and policy makers to improve workplace inclusion.
Outputs
Leber, M., Bastič, M., Moody, L. and Krajnc, M.S., (2018). A study of the impact of ergonomically designed workplaces on employee productivity. Advances in Production Engineering & Management, 13(1), pp.107-117. http://dx.doi.org/10.14743/apem2018.1.277
Moody, L. Saunders, J. Reberni.k, N. Leber, M. Curin, A. Wójcik-Augustyniak, Szajczyk, M. (2017) An exploratory study of barriers to inclusion in the European workplace Disability and Rehabilitation. Oct;39(20):2047-2054 http://dx.doi.org/10.1080/09638288.2016.1217072
Rebernik, N. Moody, L. Saunders, J. Staskowiak, S. Kadyrbaev A. (2016) Ergonomics and disabled employees - a forgotten dimension? How can we face it through collaboration between academia and businesses. 6th International Ergonomics Conference. ERGONOMICS 2016 Focus on Synergy June 15-18, Zadar, Croatia.
Moody, L. Saunders, J. Rebernik, N. Leber, M. Curin, A. Wójcik-Augustyniak, Szajczyk, M. (2016) Tackling barriers to the inclusion of disabled people in the European workplace – a role for Ergonomics? In Kantola, J.I., Barath, T., Nazir, S., Andre, T. (Eds.) Advances in Intelligent Systems and Computing. Proceedings of the AHFE 2016 International Conference on Human Factors, Business Management and Society, July 27-31, 2016, Walt Disney World®, Florida, USA P841-849. ISBN: 978-3-319-42069-1 (Print) / DOI: 10.1007/978-3-319-42070-7_78
Saunders, J. Moody, L. (2015) ERGO WORK: European perceptions of workplace inclusion and application of Ergonomics. In S Sharples, S Shorrock and P Waterson (eds) Contemporary Ergonomics and Human Factors 2015 Taylor & Francis: London
O'Sullivan, G. Moody, L. Saunders, J. Čurin, A. Leber M. (2014) ERGO WORK - Creating the Best Places to Work. Proceedings of the 5th International Conference on Applied Human Factors and Ergonomics AHFE 2014, Kraków, Poland 19-23 July 2014 Edited by T. Ahram, W. Karwowski and T. Marek-Advances in Human Aspects of Healthcare. CRC Press/T&F