Student's flying car features at Farnborough Airshow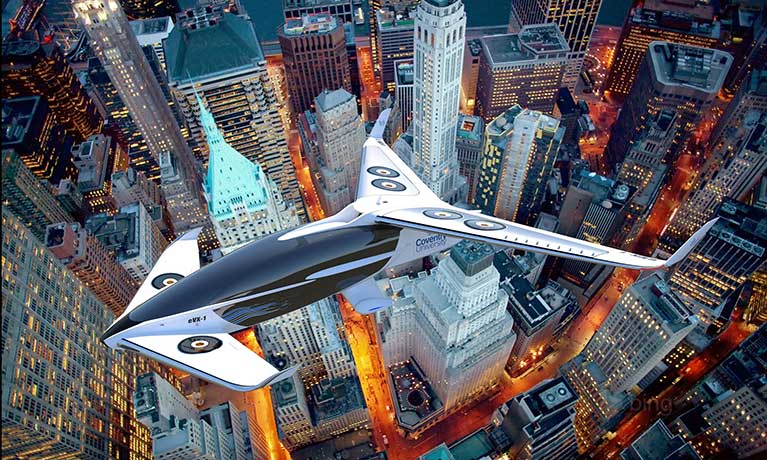 Student news / Business news
---
Tuesday 17 July 2018
Press contact
---
A student's design for a flying car that could be the future of transport will be demonstrated to aviation experts at a world-famous airshow this week.
Coventry University transport design student Dean Mangurenje, from Leamington, created a prototype of the electric-propelled aircraft for his final year degree project.
The vehicle aims to help reduce traffic congestion and pollution in busy cities.
Dean's work has been used as part of a wider research project by Coventry University into electric vertical take-off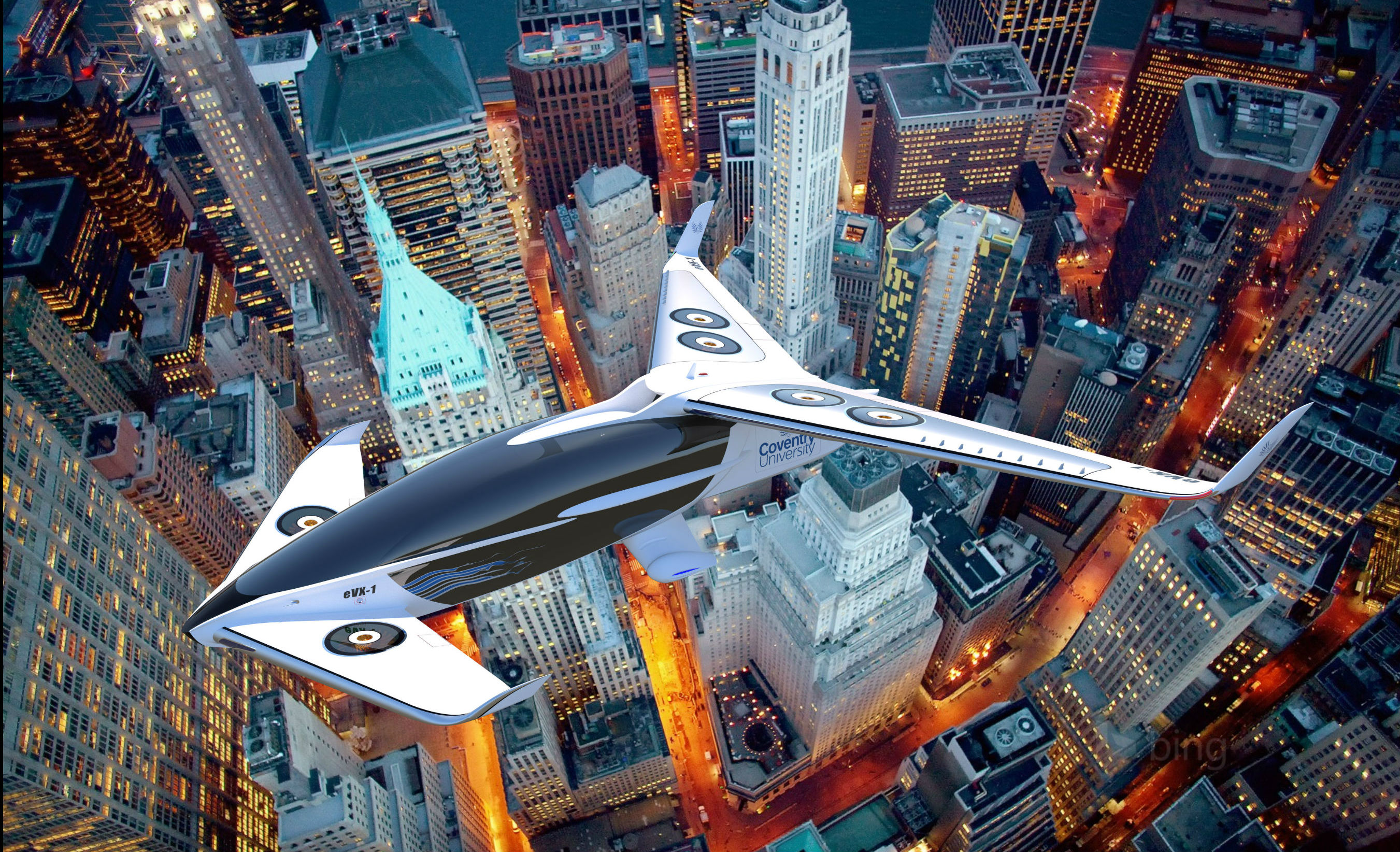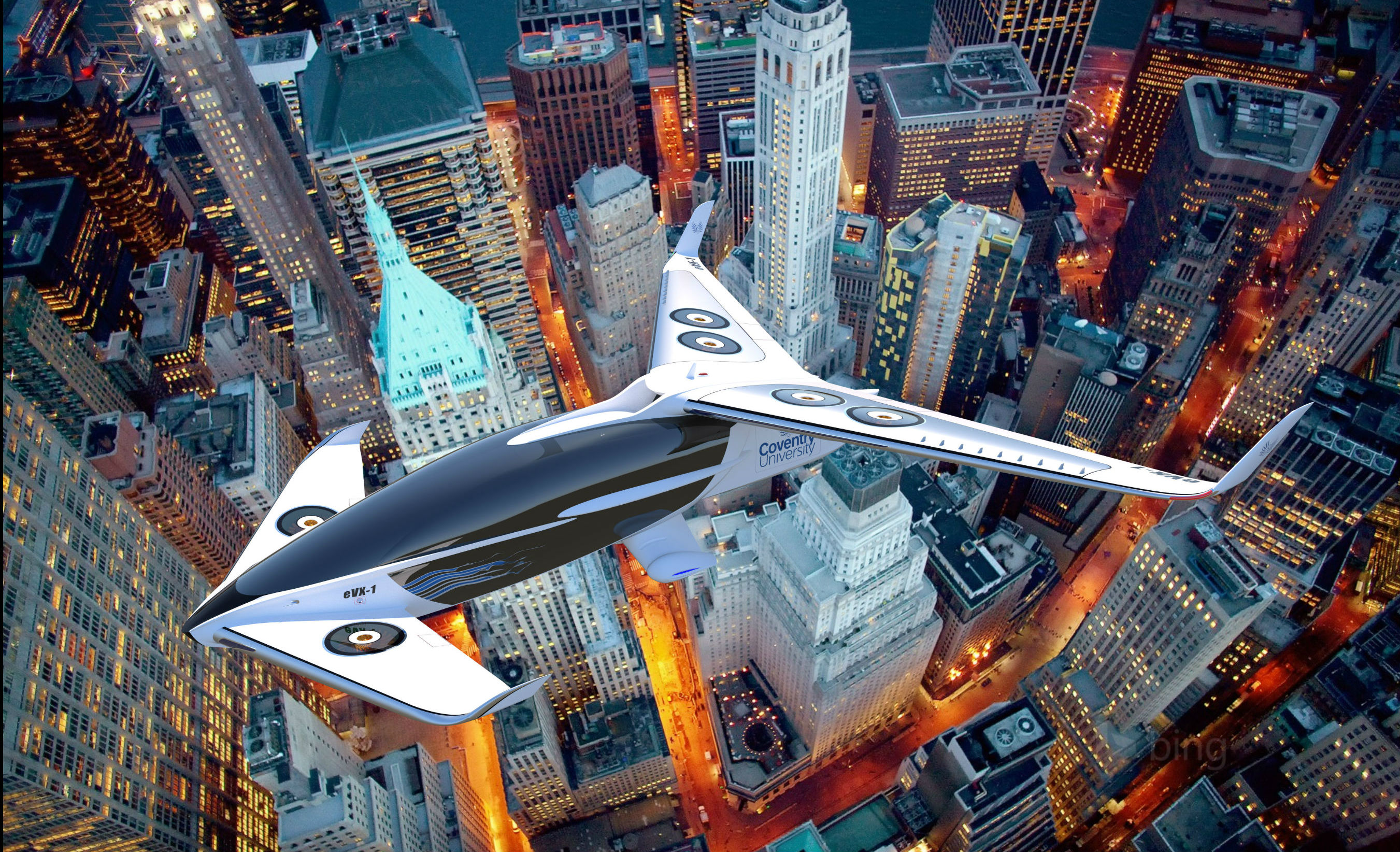 and landing vehicles (eVTOL), which includes a collaboration with Uber.
Now a simulation of his vehicle will be on show at Farnborough Airshow, which will be attended by hundreds of thousands of plane enthusiasts and industry professionals this week.
The aircraft is more similar to a car as it is quieter and less complex than a helicopter.
Dean's model can be two or four seater, features high compression electric turbine engines and an air cooled modular battery system.
He took into consideration issues such as battery and electric technologies, aerodynamics, ergonomics, as well as legal and safety challenges, as he designed his prototype.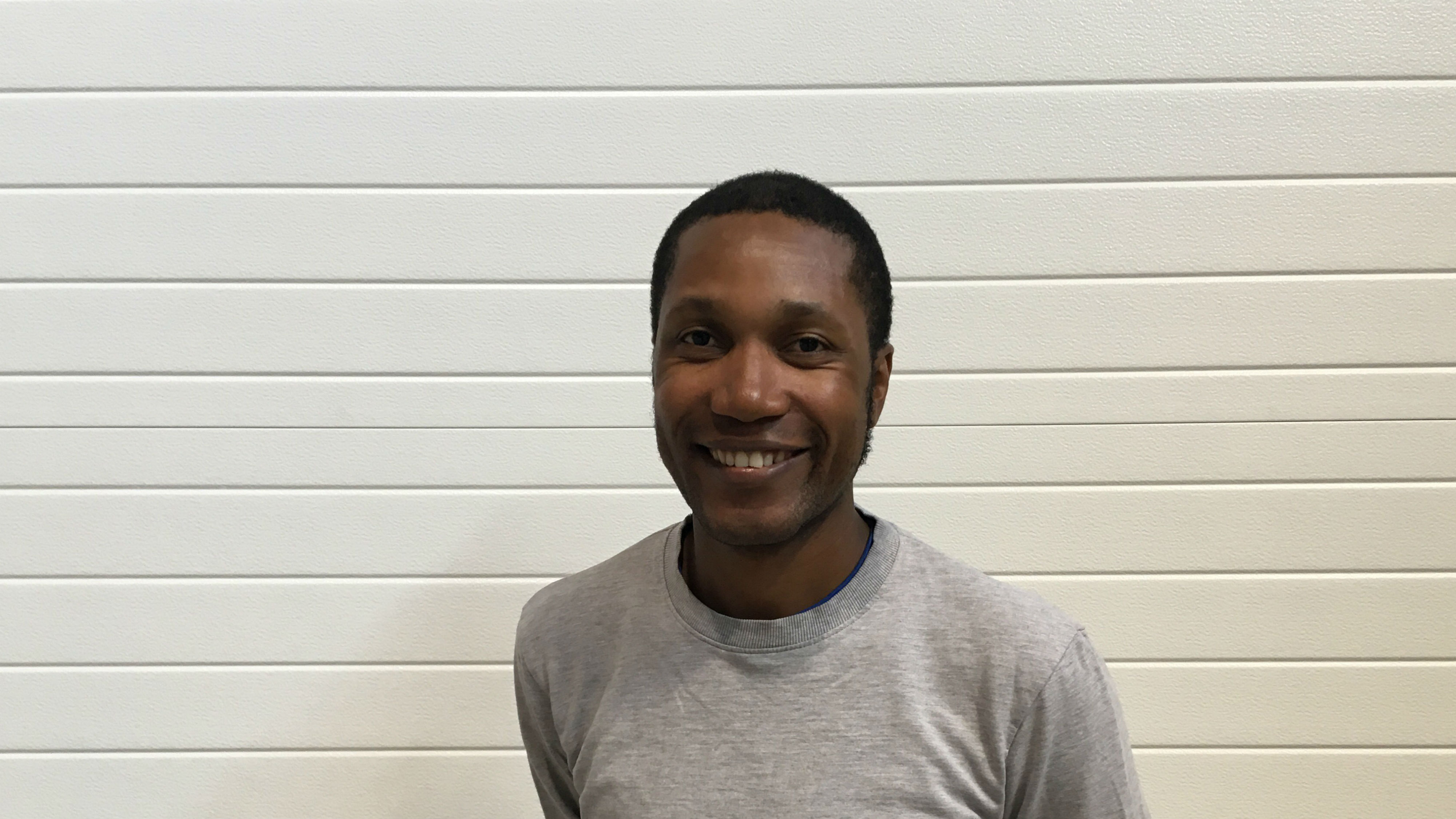 Dean Mangurenje
The vehicle could be partially autonomous, meaning simple tasks could be carried out by artificial intelligence, or even fully autonomous.
And as part of his final year project he also looked at how the vehicle could be adapted to transport emergency services and crucial equipment quickly to the scene of an incident which might be difficult for cars or helicopters to reach.
Dean, 37, who has secured a role as a design research associate at Coventry University's National Transport Design Centre, is continuing to work developing the
project with university researchers.
A simulation of the vehicle, which shows how it flies, will be demonstrated on a flight simulator at Coventry University's stand in the Innovation Zone at Farnborough Airshow this week. Dean will be on hand to answer any questions about his model.
Dean said:
It's a really exciting time to be working on a project like this. These vehicles will revolutionise transportation. Everyone knows about drones, but this is about scaling drones up so they can carry passengers.
If you'd asked people 20 years ago if this was possible, they wouldn't have believed it. But now all the technology for these vehicles already exists – it just has to be applied to this use.
Dr Mike Bromfield, a flight safety researcher at Coventry University's Centre for Future Transport and Cities, said:
Dean's talent, hard work and vision has been crucial to the development of this project. This is a real world project, not just an academic exercise and is playing an important role in our research in this field and his future career.
Farnborough provides the perfect opportunity to showcase his work to aviation experts from around the world. Being involved in projects such as this is vital in helping our students find employment.
---
For further press information, please contact Alison Martin, press officer, Coventry University, on 02477659752 or email alison.martin@coventry.ac.uk.
---
Inspire me
2nd in UK for Teaching Excellence Framework (TEF)
Times Higher Education – June 2017
---
Game on
97% employed or in further study six months after graduation
DLHE – 2016/17
---
Hello world
We send more students overseas than any other UK university
HESA 2016/17