Students' racing car takes to Silverstone track for international competition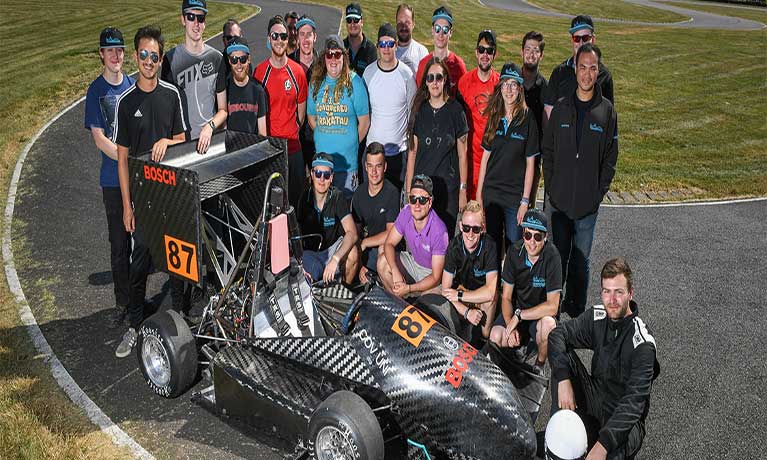 ---
Monday 09 July 2018
Press contact
---
Students will race a car they designed and built themselves in a prestigious international competition at Silverstone.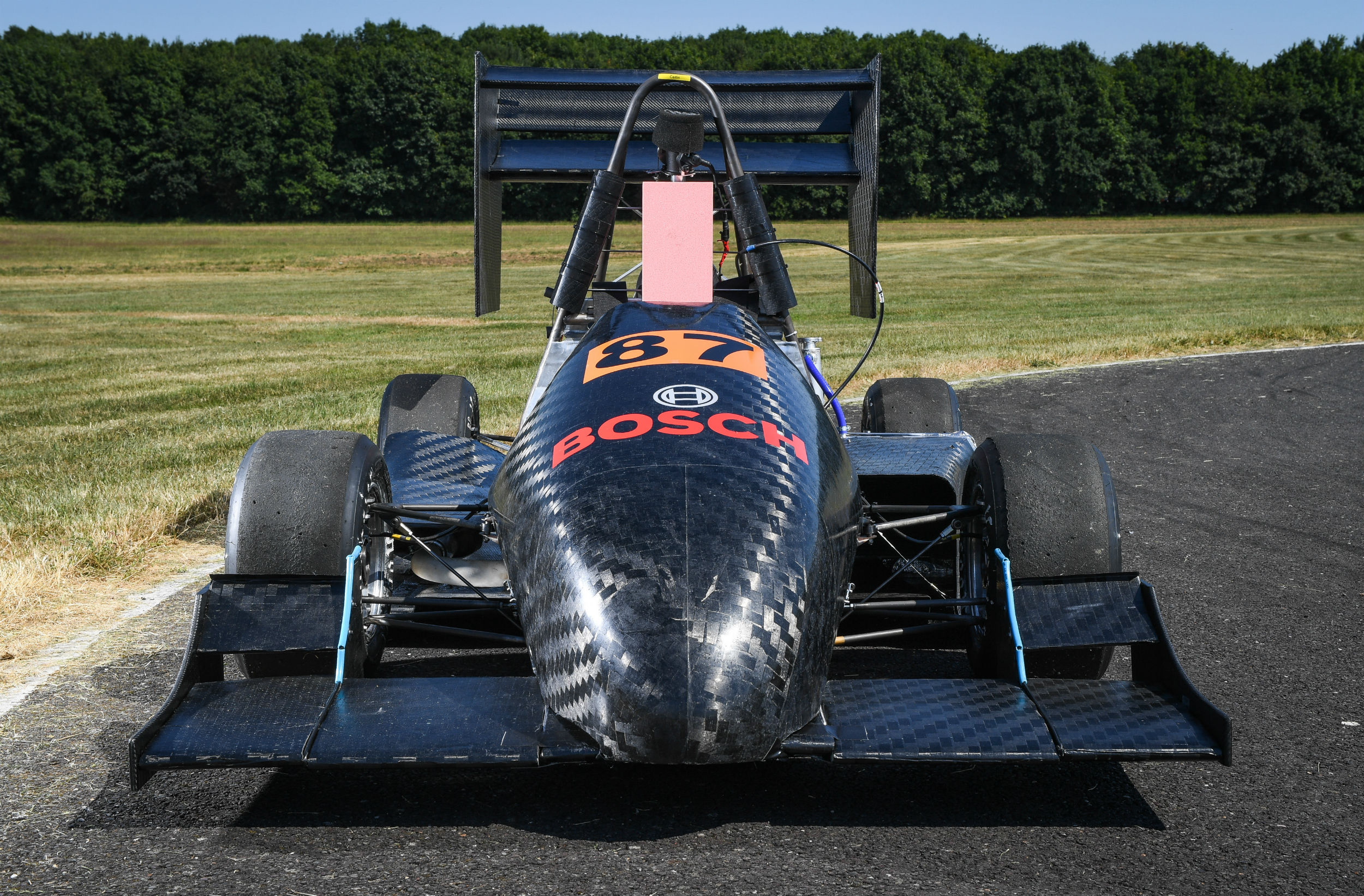 Coventry University's Phoenix Racing team will take to the famous track less than a week after it was the scene of an eventful British Grand Prix.
But instead of racing with the likes of Lewis Hamilton and Sebastian Vettel, motorsport engineering students will be competing against more than 100 university teams from around the world in the annual Formula Student competition.
It's the result of 10 months of hard work for the team, most of whom have worked on the car for their final year project.
They designed, costed and built the vehicle themselves with a budget of £25,000, a fraction of money spent by some of the international teams.
The team say this year's vehicle – which can reach speeds of up to 75 mph - is more reliable, lighter and better put together than last year's car.
They also received sponsorship and support from a range of local and international companies, including Bosch UK.
The vehicle's race number is always 87 to mark Coventry City's 1987 FA Cup win, and the chassis has parts painted sky blue.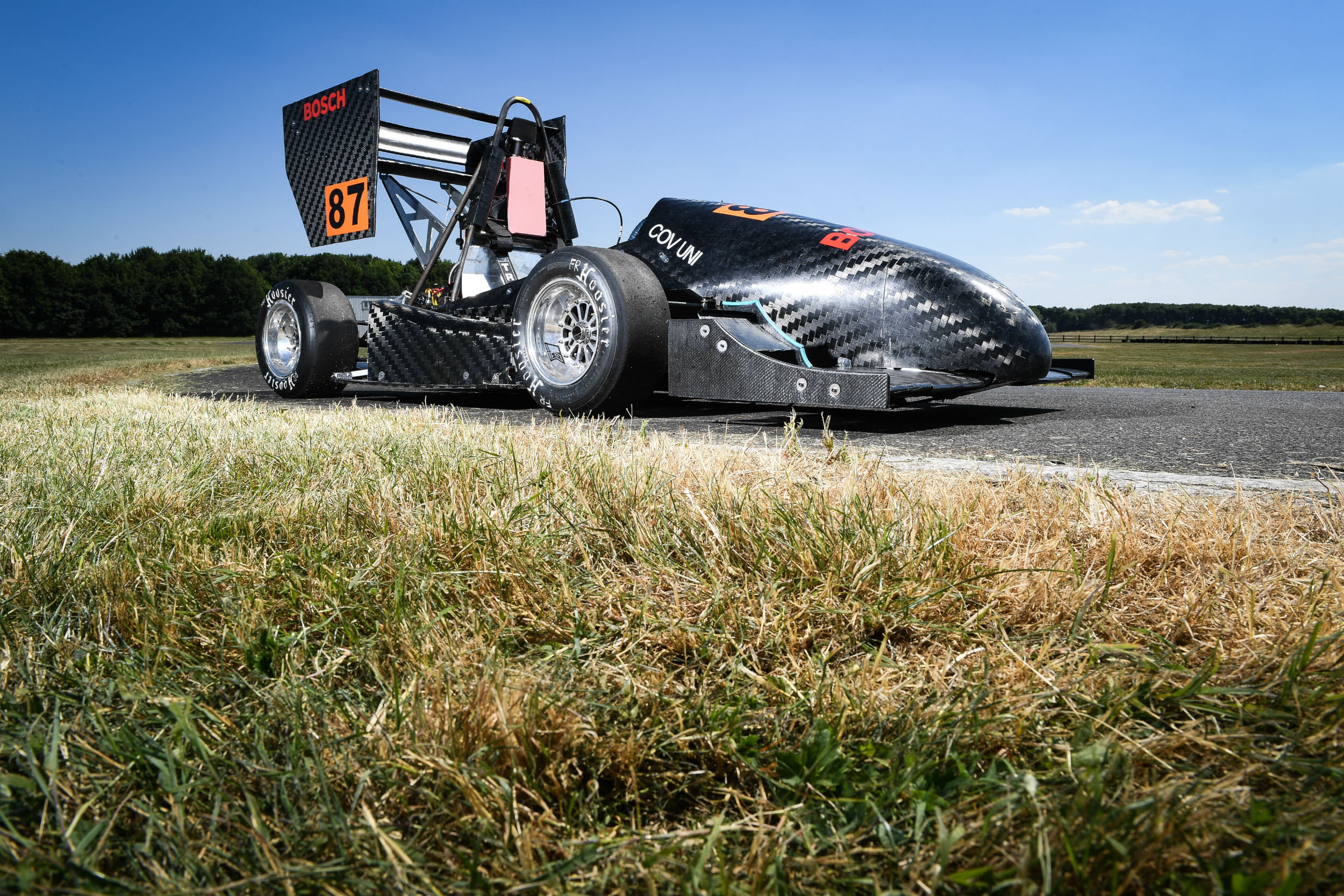 The competition is not just about racing on the hallowed tarmac of Silverstone.
As well as two days of driving challenges on the track, the team faces a series of gruelling vehicle tests, technical judging and presentations on their design, manufacturing, business case and budget. Their scores in these sections are crucial to the final result.
And the students have already had to submit dozens of technical documents to the Institute of Mechanical Engineers (IMech), which organises the competition.
Last week they carried out testing at Bruntingthorpe in Leicestershire and they have been working 8am until 10pm at night for the past six weeks to get their car ready for action at Silverstone.
This year Phoenix Racing is aiming to make it into the top 10 of UK teams, and the top 20 overall.
The competition runs from July 12 until 15.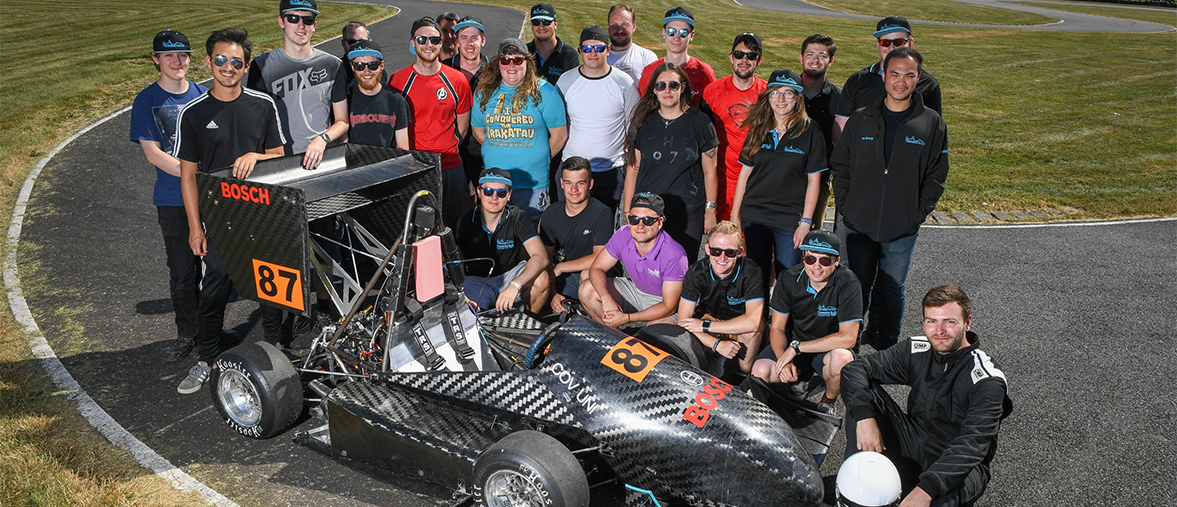 Motorsport engineering student Ross Millar is Phoenix Racing's current team leader and will be one of the car's drivers during the competition. The 23-year-old from Reading said:
We've built this vehicle from the ground up and it will be incredible to see the car on the track. It will be the best feeling in the world when this competition is finished, wherever we place. Bang for buck, we'll be one of the best teams there. Everyone on the team has worked so hard to make this car the best it can be, given our budget. The Formula Student experience is amazing. It's perfect preparation for getting a job in the industry. There's always a homage to Coventry City on the vehicle. It's nice to have the link to the club and the city. We hope we'll be celebrating at the weekend, just like they have been after winning promotion."
Final year motorsport engineering student Craig Haslett, 24, from Chepstow, south Wales, who will soon start a full time job at Jaguar Land Rover, said:
It's incredible to be part of this. We take all the theory we learn and put it into action in this competition. Employers know what a valuable experience Formula Student is. We get to be involved in every part of putting the car together and so it really helps when it comes to getting a job.
BEng motorsport engineering student Kezia Barnaby, 21, of Nottingham, said:
It's a fantastic experience to be able to work on our own car and then race it at Silverstone. It's been very tiring – but we're all so excited about the competition.
Inspire me
2nd in UK for Teaching Excellence Framework (TEF)
Times Higher Education – June 2017
---
Game on
97% employed or in further study six months after graduation
DLHE – 2016/17
---
Hello world
We send more students overseas than any other UK university
HESA 2016/17