Students at centre of action during tower block fire training exercise
Tuesday 09 October 2018
Press contact
---
Students played a central role in an emergency services training exercise in which crews responded to the scenario of a fire in a tower block.
More than 70 Coventry University students played the roles of casualties who were led to safety from the high rise by the emergency services.
Some of them acted as human trafficking victims who were trapped in the building. They saw how firefighters quickly recognised the situation they were portraying and then worked with the other emergency services to help them.
Student paramedics shadowed crews from West Midlands Ambulance Service going into the smoke-filled tower. Forensic Investigation and Disaster Management students were also involved in the exercise, receiving first-hand insight into how emergency services deal with a major incident and conduct subsequent investigations.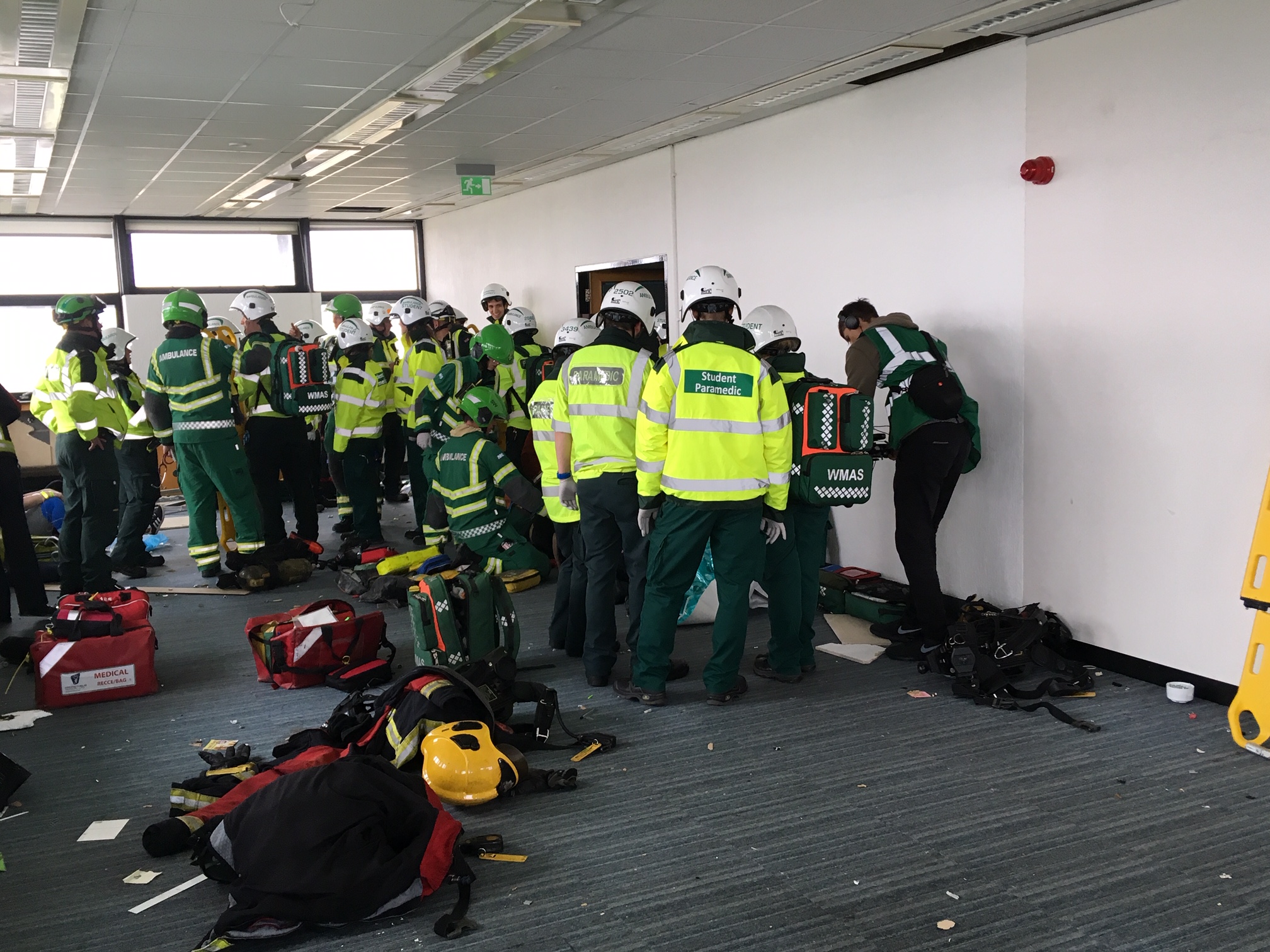 Coventry University joined forces with West Midlands Fire Service (WMFS), West Midlands Police and Coventry City Council to organise the large-scale exercise on Friday 5 October.
About 10 fire engines and 50 firefighters responded to the training scenario of a fire in the city's Civic Centre 4 high-rise building, next to the university's campus.
After the building was evacuated, the casualties were taken to the university's sports hall, which acted as a rest centre.
The exercise also involved Coventry University's Simulation Centre, which was a control centre for incident commanders.
They were able to watch what was happening at the scene on the centre's curved 10m projection screen to fully immerse themselves in the scenario and hone their command and decision-making skills.
Sarah Shaw, a final year Forensic Investigations student, played the role of a human trafficking victim who needed rescuing. The volunteers had worked with charity Hope For Justice to understand more about their characters' situation.
She said:
It was really interesting. This wasn't just theory or sitting in lecture theatres, we were able to be there and see how the emergency services reacted in real time.

We saw how everybody worked together. It wasn't only the police who dealt with human trafficking victims, all the emergency services had a role to play.

It gave us a different dimension to our studies."
Course director of the university's Forensic Investigations degree, said:
This has been a fantastic opportunity for our students to get a real life experience of what it's like to work with the emergency services during a major incident.

As well as witnessing the blue-light services in action close-up they have actively been working with and assisting them during this exercise. It's an incredible insight for them and great preparation for their future careers as investigators, paramedics, and emergency services workers.

Their learning experience hasn't stopped at the end of the day either. They will be analysing what happened during the exercise and getting even more out of it for weeks to come."

Chris Hiley
West Midlands Fire Service Station Commander, said:
We stage two large-scale exercises a week in the West Midlands. They help our firefighters and incident commanders to perfect the skills they would use at real incidents, in a testing but safe learning environment.

On this occasion, being able to use the university's simulation centre added a challenging, extra dimension to the day for our commanders.

We're extremely grateful to everyone involved, throughout the planning stages and during the exercise itself."

Samantha Lewis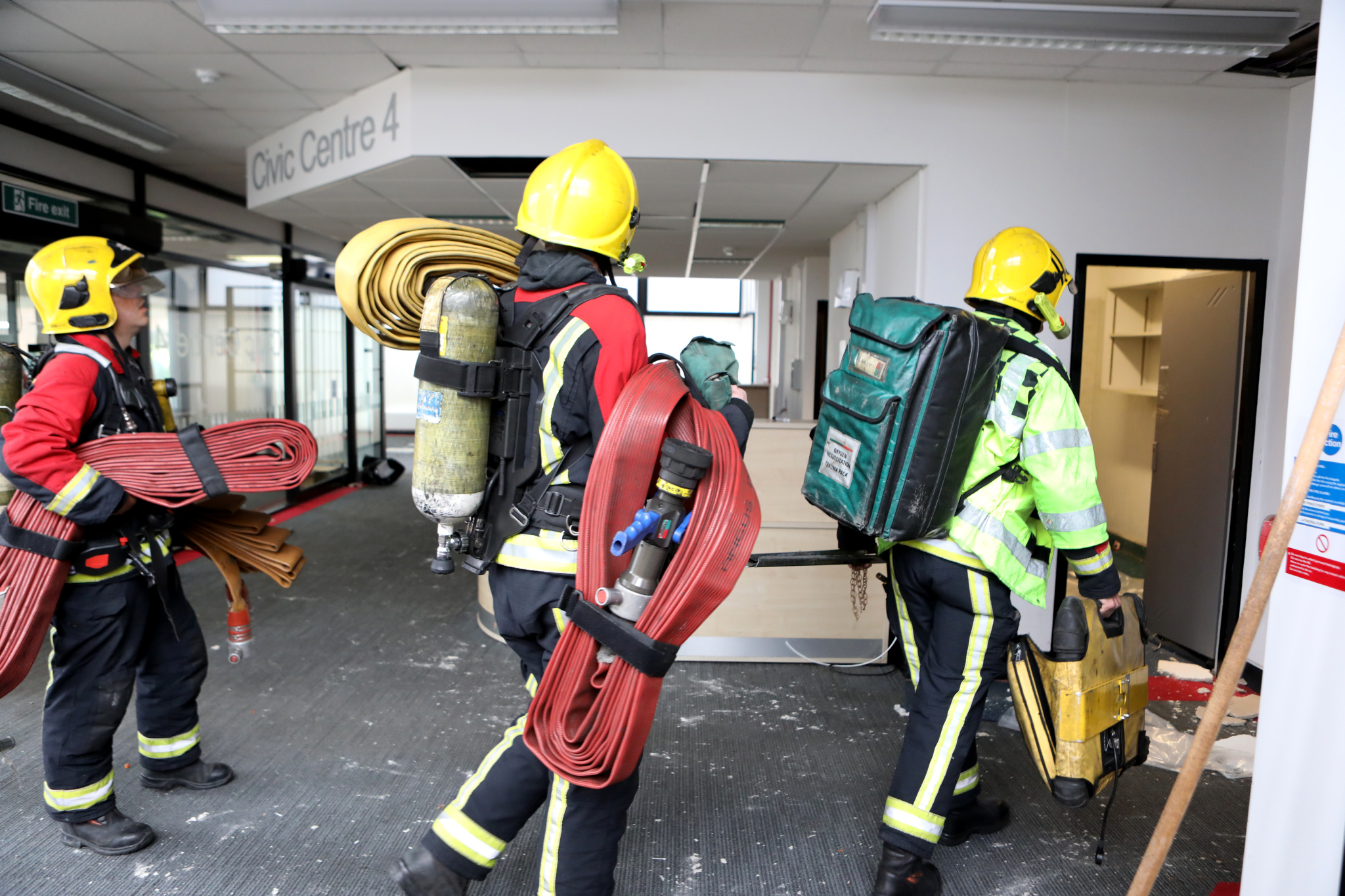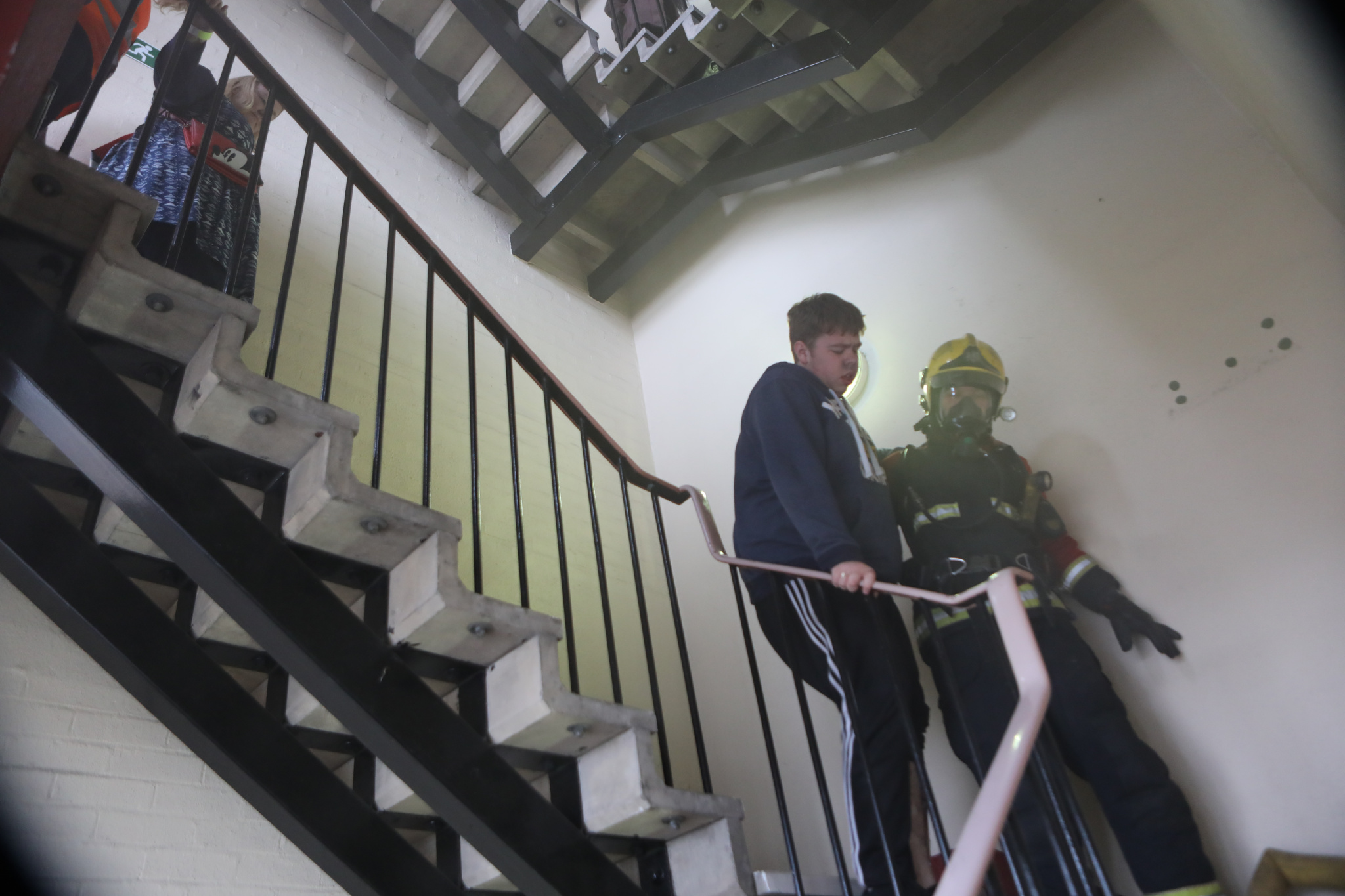 ---
For further information, please contact the press team, at Coventry University, on 024 7765 7788 or at press.mea@coventry.ac.uk.