Coventry student nurse champions sepsis training in memory of her dad
Tuesday 21 August 2018
Press contact
---
A Coventry nursing student whose father died from a rare blood disease just days before her wedding is helping shape teaching to raise awareness of the illness.
Georgia Weaver hopes that by increasing knowledge of the early signs of sepsis she can help save lives and prevent other families suffering from such sudden and tragic loss.
Georgia's father Peter Mulhern was rushed to critical care in hospital last summer after his condition began to rapidly deteriorate as he recovered from minor surgery.
He was diagnosed with sepsis, a form of blood poisoning which took his life just days later –less than a week before his daughter's big day where he planned to walk her down the aisle surrounded by family and friends.
Georgia, a children and young people's nursing student, said after seeing her own family go through so much, the more she can do to help fellow students and families spot the early signs, the more lives could be saved.
As well as sharing advice on social media, the 27-year-old has worked with Coventry University lecturers to deliver presentations to fellow students across all three years of healthcare course teaching.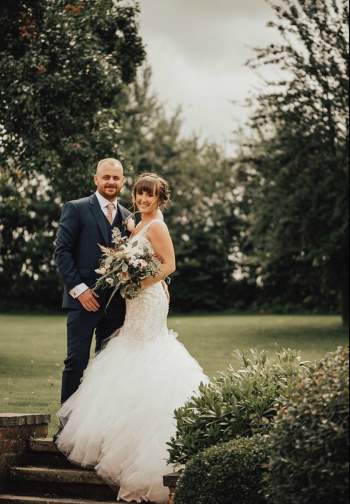 She is now in talks with university teaching staff in hope of making talks a regular feature for the faculty and increase students' exposure to the risks and signs of sepsis.
Georgia, who grew up in the city, will begin work as a full time nurse at University Hospitals Coventry and Warwickshire (UHCW) after completing her placement on the children's wards this summer.
Georgia Weaver
"My dad was everything to me, I always imagined him being there to walk me down the aisle but that was all taken away. We miss him so much and are all still trying to come to terms with it as a family.
Losing him so quickly after such short time of him falling ill was a big shock but it made me think that I could help by raising awareness among other students.
So many of the symptoms are easily attributed to other things which makes it incredibly hard to spot until it is too late. For dad there were no obvious signs, he had some breathlessness and fatigue, but it was all assumed to be because of something else and that is the danger with sepsis.
By giving trainee nurses more of an insight I just hope it might save families from going through what mine did. It's a way to do something positive in memory of my dad and the thousands of others who are affected."
Coventry and Warwickshire UK Sepsis Trust support group is a network to offer advice and friendship to those with the illness, and their family and friends.
It was through the group that Georgia met fundraiser and university staff member, Steve Pallister whose mother died from Sepsis last year.
The pair continue to boost awareness of the illness among students and staff on campus in the city.
Steve's latest efforts raised £1,095 for the UK Sepsis Trust, as well as spreading awareness of the symptoms of the illness.
Donate online at www.justgiving.com/fundraising/sepsisandme