Student director's latest film set for London BFI screening
Tuesday 14 August 2018
Press contact
---
A young writer and director is to have her latest production screened at the British Film Institute.
Sychelle Yanda is balancing studying for a journalism degree at Coventry University with pursuing her passion for film-making and has already written three self-published books and made several feature films.
Now the 19-year-old has completed her third film, called #Goalz, and secured a screening of it at the famous London cinema later this month.
The film focuses on the story of a young woman trapped in an unhealthy relationship and was inspired by the experience of one of her friends.
Sychelle enlisted the help of Coventry University media production, performing arts and theatre students for roles in front of and behind the camera.
They filmed from November 2017 until April this year in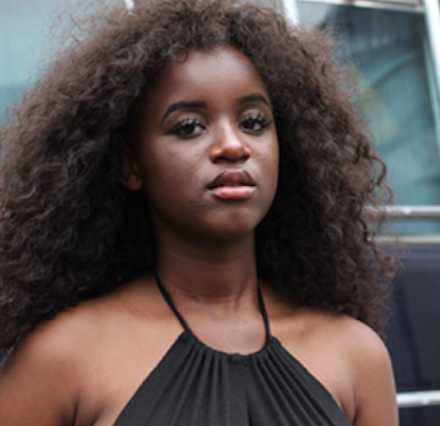 Coventry, on the university campus, and at her and her friends' student houses.
The low-budget film is actually a series of nine five-minute shorts.
Sychelle met the cost of the production by using student volunteers, and working in part-time jobs in a shop and a call centre.
The talented teenager has used writing and film-making as a way of expressing her emotions ever since her dad passed away in 2009.
She wrote her first book aged 16 and then made a feature film called Between Lovers, which was entered into several film festivals. It was a finalist in the international Young Filmmakers Award and a semi-finalist for the Hollywood Film Festival.
It was one of the actors who starred in that film who put her in touch with the BFI and secured a screening of her first movie at the arts venue.
Her second film University Girls was also screened at the BFI.
Sychelle has now achieved a hat-trick of BFI screenings, with #Goalz due to be shown on 31st August – just a few days after her 20th birthday.
The audience will be made up of family, friends, industrial professionals and film critics.
Sychelle is about to go into the final year of her degree and hopes to pursue a career in journalism – as well as a long-term ambition to make more films.
She says her degree has boosted her confidence and improved her communication skills.
Sychelle, from Watford, said:
When my dad died I had no idea how to express my emotions or how to react. But I started to write and then make films. It has spiralled from that point and film-making has become very important to me and something I am very passionate about. I'm very excited about #Goalz being screened, but it's nerve-wracking too – especially as there'll be film critics there.
I love making films about real, human stories. I want to tell the stories that other people aren't talking about. I have focused on the LGBT community, the black community, and the issue of escorting. It's important to me to show that a young, black female film-maker can do this.
My journalism course has been amazing. It's helped me so much. It's taught me how to speak to people and how to interview them. If it wasn't for this course, I don't think my ideas and creativity would be channelled in the way that they have been.
---
For further press information, please contact Alison Martin, press officer, Coventry University, on 02477659752 or email alison.martin@coventry.ac.uk.
---
Inspire me
2nd in UK for Teaching Excellence Framework (TEF)
Times Higher Education – June 2017
---
Game on
97% employed or in further study six months after graduation
DLHE – 2016/17
---
Hello world
We send more students overseas than any other UK university
HESA 2016/17