Student volunteering hits record high as hundreds help out for good causes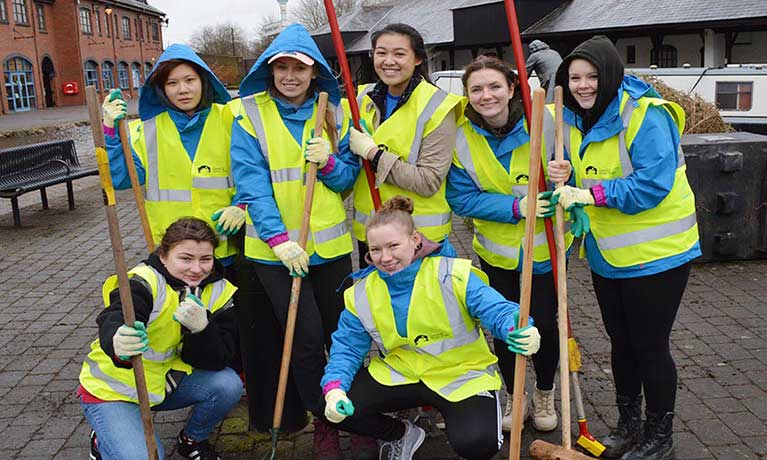 ---
Thursday 09 August 2018
Press contact
---
Hundreds of students have helped make a difference in and around Coventry after completing more than a thousand hours of volunteering across the city this year.
More than 300 Coventry University students have given up their time to help at a children's hospice, clear canals and woodlands, and even do their bit for a city rabbit sanctuary as part of this year's Make a Difference Day (MADD) initiative.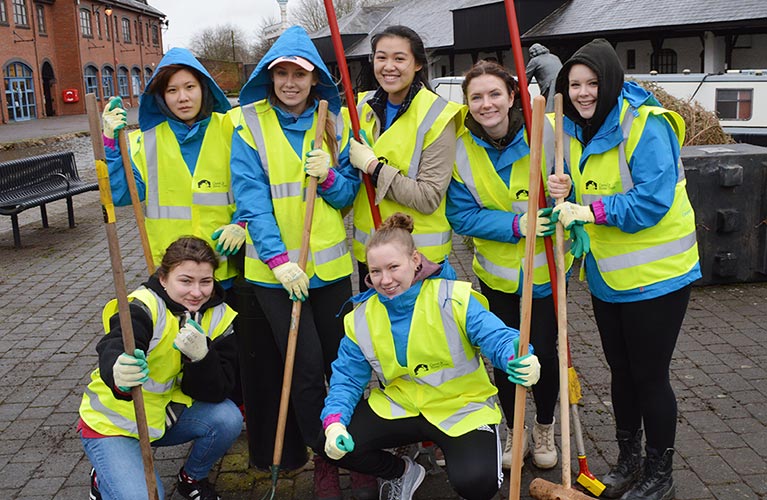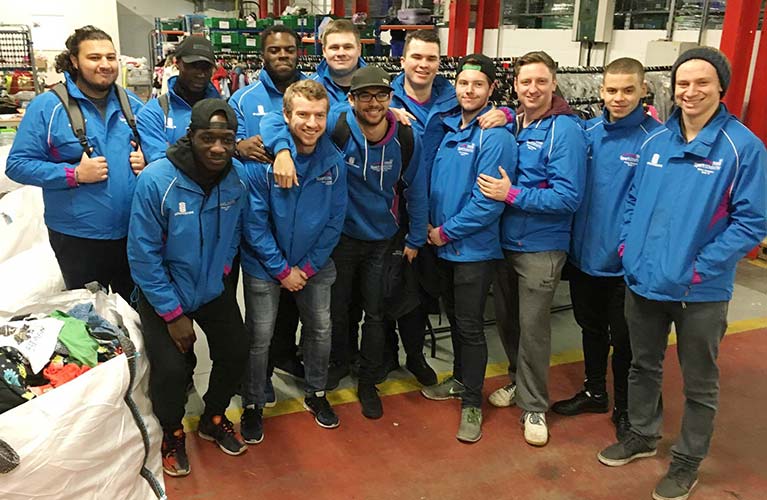 Students have so far delivered 40 of the volunteering days - more than double numbers last year – and helping a record number of 22 organisations, including the Canal & River Trust, Myton Hospice, Coventry Foodbank, Warwickshire Wildlife Trust, and Zoe's Place.
Run through Coventry University Students' Union volunteering team, the charitable programme has also seen animal lovers pitch in at Dogs Trust and Fat Fluffs Rabbit Rescue; and let outdoor helpers get their hands dirty at Five Acre Farm, the School Forestry Project, Foundry Wood, and Kings Hill Nurseries.
Their efforts add to the ongoing commitment by hundreds of undergraduate and postgraduate students who regularly volunteer with charities and community organisations each academic year.
Students will continue their volunteering efforts from October when the university hopes to encourage even more keen new recruits to give back to their community as they study.
Tochukwu Ajare, regular volunteer and president of the Students' Union, said:
It's really great to see so many more of our students taking up the chance to volunteer and give something back to the city. This year we have worked with more charitable groups than ever before and seen even more students sign up.
I have taken part in days at Zoe's Place, as well as with Coventry City Council where we helped reclaim the banks of the Quinton Pool and it was a fantastic experience.
People sometimes think that students are not interested in their community and city as they're here for just a short time, but that is not the case and we hope activities like this show that.
Francine Docherty, ccommunity volunteering coordinator, said:
We are thrilled to see so many students giving up their time to volunteer and give back to their community. Our Make a Difference Day projects have proved particularly popular and benefited many charities and community organisations across the city.
We have this year seen students complete more than double the number of these days than we did last year and it won't stop there as we are always looking for new projects to support.
To access Coventry University Students' Union (CUSU) volunteering services or find out more, email Francine and the team at volunteering.su@covenrty.ac.uk
---
For further press information, please contact Hannah Smith, press officer at Coventry University, on +44 (0)24 7765 8352 or at hannah.smith@coventry.ac.uk
---
Inspire me
2nd in UK for Teaching Excellence Framework (TEF)
Times Higher Education – June 2017
---
Game on
97% employed or in further study six months after graduation
DLHE – 2016/17
---
Hello world
We send more students overseas than any other UK university
HESA 2016/17