Student athlete chosen to represent GB at Judo championships
Monday 16 April 2018
Press contact
---
A Coventry University student is proving you can have it all after being selected to represent his country at the Judo 2018 European Championship this month.
Jamal Petgrave, already a British Senior champion, will be one of the youngest to compete as part of a 12-strong team for British Judo in Israel later this month.
As well as putting in the training for his debut at the competition, he is now in his second year studying for a sports management degree in what he didn't always think would be possible.
The rising star is part of Coventry University's sports scholarship programme which is now accredited by the Talented Athlete Scholarship Scheme (TASS) to help student athletes focus on their sports and stay in education.
Backed by Sport England, the TASS Dual Career Accreditation helps universities support aspiring athletes to focus on their education through personalised study programmes, flexible study options and access to online resources.
As a recipient of Coventry University's sports scholarship, Jamal has access to personalised study programmes, mentoring and flexible study options - and it is hoped his success will encourage others not give up on higher education.
Pictured, Jamal Petgrave, image by Mike Varey, elitepix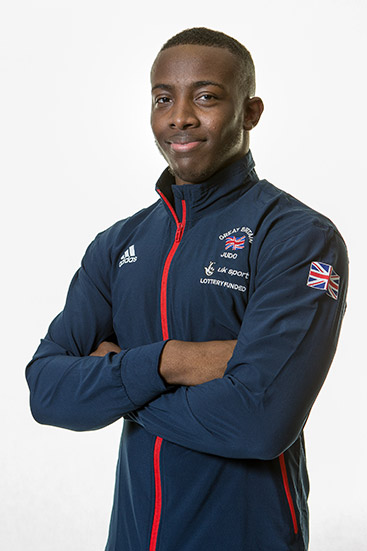 Jamal Petgrave
I am thrilled to be in the team alongside so many really strong competitors, and we are all training hard now to make it the best we can.

I got into Judo at the age of five and my dream has always been to be an Olympic champion, but that doesn't mean I wanted to forget about an education.

Being a GB athlete I knew it was going to be a challenge to balance my university course and my sport. And at first I wasn't sure I could because they are challenging enough by themselves let alone trying to juggle both.

But I got a scholarship in my first year at Coventry and it helped me see that it was possible to do both and make it work.
Discover our Sports Scholarships scheme
.
Jamal Petgrave won the prestigious Bremen Masters in 2017 being the first under-21 British winner of the event since 2001. He is current British champion at -90kg.
The 2018 European Judo Championships will be held in Tel Aviv, Israel. Visit www.britishjudo.org.uk/ for more information on the team and tournament.
---
For further press information, please contact Hannah Smith, press officer at Coventry University, on +44 (0)24 7765 8352 or at hannah.smith@coventry.ac.uk.