East Asian film festival returns to Coventry University
Friday 12 May 2017
Press contact
---
Coventry University will once again host the internationally renowned East Winds Film Festival showcasing 14 film premieres and hosting directors from across the world.
The major film festival will feature everything from star-studded action smash hits and cyber thrillers to slapstick comedies when it comes to Coventry for the fifth time between 15 and 21 May.
Organised and run by staff and students from the University's Communication, Culture and Media MA, the week-long event is the only major East Asian cinema festival outside of London and aims to promote and celebrate East Asian cinema and culture.
Promising to be "bigger and better than before" the festival will offer a range of UK and European premieres as well as the appearance of guest stars and audience question sessions following the screenings.
Films will be shown at the 3D cinema in Square One at Coventry University's The Hub, with events also expanding into Birmingham's The Mockingbird Cinema and Kitchen.
Spencer Murphy, Festival Director and senior lecturer at Coventry said:
"After a break of a couple of years, we knew how important it was to come back bigger and better than before.

For our fifth edition, we really wanted to expand our scope, not just in terms of the films, but in terms of the festival's reach in the West Midlands. We are really delighted that we will be showcasing such a broad range of films and genres from across East Asia.

We're incredibly proud to have the most European Premieres the festival has ever boasted, with some incredibly strong films from across all genres. We are sure our audience will find something in the programme to excite them."
This year's programme features productions from Thailand, Hong Kong, China, The Philippines, South Korea, Vietnam and Taiwan, and will see a return of the East Winds Chills strand highlighting a collection of horrors.
Special guests include rising star Latkamon Pinrojkirati, who will introduce the European premieres of Thai horrors Grace and School Tales. Both films will be followed by an exclusive audience participation session to offer a behind the scenes look at the world of acting in Thailand.
On Thursday, director Parkpoom Wongpoom will introduce drama Kitarajanipon – a piece composed of four short films based on songs from His Majesty Bhumibol Adulyadej's royal songbook.
Other highlights include the Opening Gala which will officially kick off the 2017 festival with the UK Premiere of Alan Mak and Anthony Pun's action-packed Chinese blockbuster Extraordinary Mission. The film follows an undercover police officer infiltrating a drug cartel only to be hit with a blast from the past.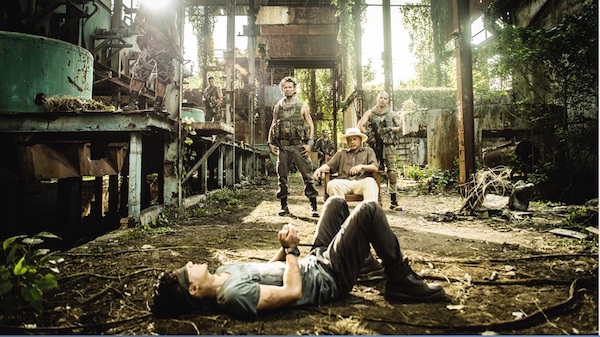 Film: Extraordinary Mission
---
For further press information, please contact Andreea Dascalu, co-director on 07531 813116 or email andreea@eastwindsfilmfest.com.