Antarctic record-breaking Ice Maidens put through their paces in Coventry University testing
Tuesday 13 February 2018
Press contact
---
A team of Antarctic record-breakers have visited Coventry University for scientific testing to find out how their bodies changed during their treacherous expedition.
The group of six British soldiers, known as the Ice Maidens, became the first all-female team to cross Antarctica using only muscle power when they completed their journey in January.
They spent 61 days – including Christmas Day – skiing 1,700km coast-to-coast across the continent, braving temperatures as low as -56C and each pulling sledges carrying 80kg of supplies.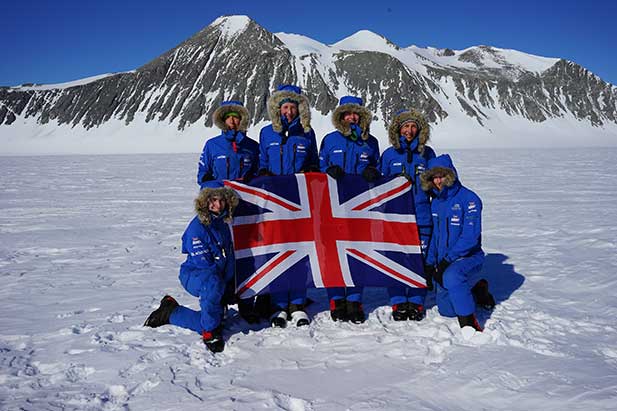 As well as breaking the record and showing that women have the capacity to operate in such extreme environments, their expedition also aims to benefit scientific research.
In the past week, all six team members have visited the environment chamber in Coventry University's Science and Health Building to carry out tests as part of a project looking at how women's bodies respond to prolonged exercise in extreme conditions.
They carried out tests on a treadmill within the environment chamber, running at increasing speeds until they became exhausted.
Each Ice Maiden ran on the treadmill with the oxygen conditions in the chamber set at sea level and then at 3,000m, the height at which most of the Antarctic is above sea level.
The measurements taken included how much oxygen the women consumed, how efficiently they used oxygen at a given speed, how much fat they used to fuel exercise and how much oxygen was in their blood throughout the test.
The group, who are all regulars or reservists in the British Army, had carried out exactly the same tests at the university in October before they took part in their record-breaking adventure.
Now the data from their two sets of tests will be compared and analysed, and scientists will use it as part of the research project, looking at how the women's bodies changed during the expedition.
Coventry University applied human physiology lecturer Dr Doug Thake, who carried out the tests, said:
"The Ice Maidens' achievement was absolutely amazing and it's been fantastic having them back here and hearing their stories about the expedition.

"There is no information on how prolonged extreme conditions affect women, the only detail is about men. It will be fascinating to look through their data and see the changes since our first rounds of tests.

"This is an excellent opportunity to understand more about how such a challenging environment affects women's physiology."
Ice Maiden Captain Zanna Baker, of the Royal Artillery, said:
"I still don't think our achievement has fully sunk in. The expedition was an absolutely incredible experience, but at the time it was just about getting up each day and doing what we had to do.

"It's been really interesting to do these tests and see how our bodies have changed and if we feel different to when we did them before we went. Hopefully this will be useful in understanding more about women's physiology and might positively influence women's roles in the military."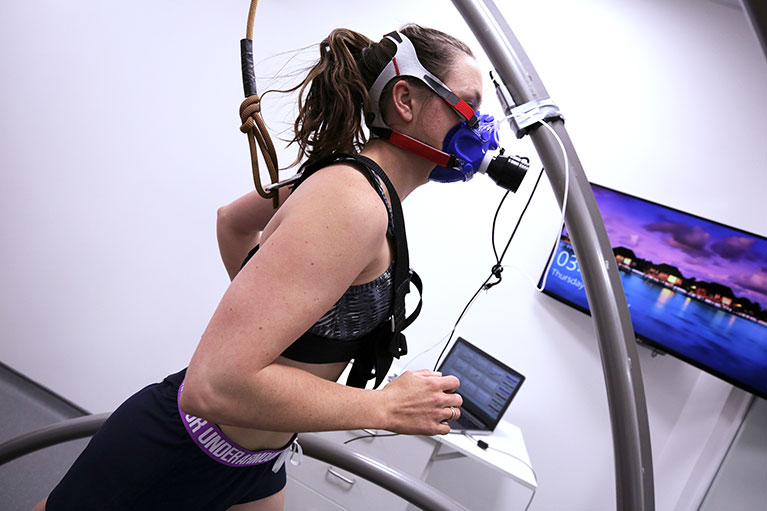 Image caption: Ice Maiden Lieutenant Jenni Stephenson, of the Royal Artillery, taking part in the tests on the treadmill in Coventry University's environment chamber.
The team also visited the Human Metabolism Research Unit (HMRU) based at University Hospital in Coventry, where they spent 36 hours in a metabolic chamber where their energy intake and expenditure was continuously measured.
For further press information please contact Alison Martin, press officer, Coventry University, on 02477659752 or email alison.martin@coventry.ac.uk.
For any interview requests with the Ice Maidens please email James.Banks@aecom.com.