Salsa dancing boosts brain function, says Coventry University study for TV show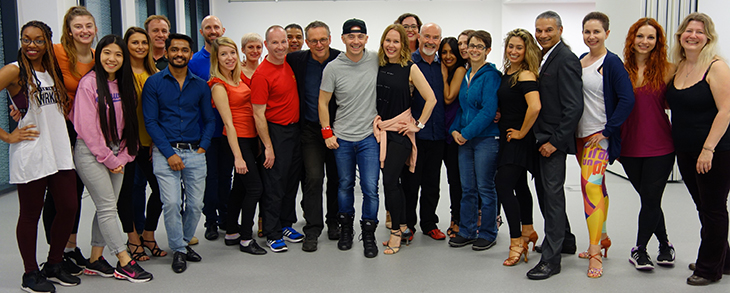 ---
Wednesday 31 January 2018
Press contact
---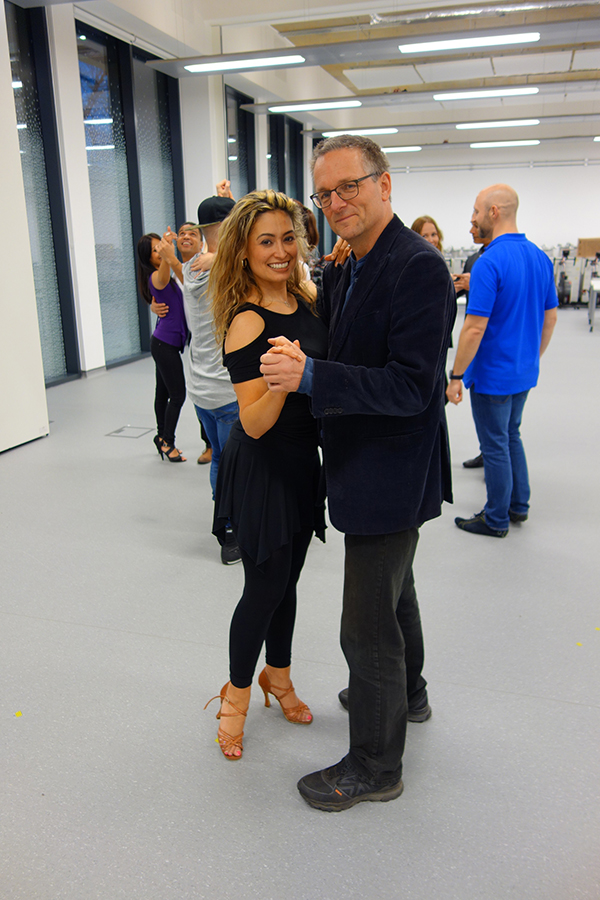 Salsa dancing can boost brain function, a study carried out by Coventry University academics for BBC One's The Truth About Getting Fit suggests.
Researchers teamed up with TV presenter Michael Mosley and a group of dancers for the first study of its kind to look at how salsa affects people's cognitive abilities.
They carried out a series of tests on 27 amateur dancers, before and after a 30-minute salsa dancing session, as part of the show which was broadcast tonight at 8pm.
The results showed an improvement in all the three areas of brain function tested. This included coincidence anticipation, which is the ability to respond to a moving stimulus such as catching a ball, and visual discrimination, which is how fast and accurately people respond to particular symbols or visual cues.
But the biggest surprise for the researchers was how much the dancers' visual spatial working memory improved after the period of salsa dancing.
Visual spatial working memory is the ability to hold visual information within the brain and then replicate it. This was tested by asking participants to memorise a pattern of numbers on wooden blocks, and then repeat it.
The results for this test showed an average improvement of 18 per cent after the salsa dancing, compared to improvements of between 5 and 10 per cent for the other areas of cognitive function tested.
Professor Mike Duncan, of the university's Centre for Sport, Exercise and Life Sciences, said:
These were interesting results. We've seen improvements in these areas in standard exercise, such as running and cycling, but the dance element of this showed us something a bit different.

This was a very quick study for a TV show, but we'd like to do some more robust research to verify our results further. These results have certainly sparked our interest. We think there's potential to explore this in greater depth and investigate the benefits over a longer period."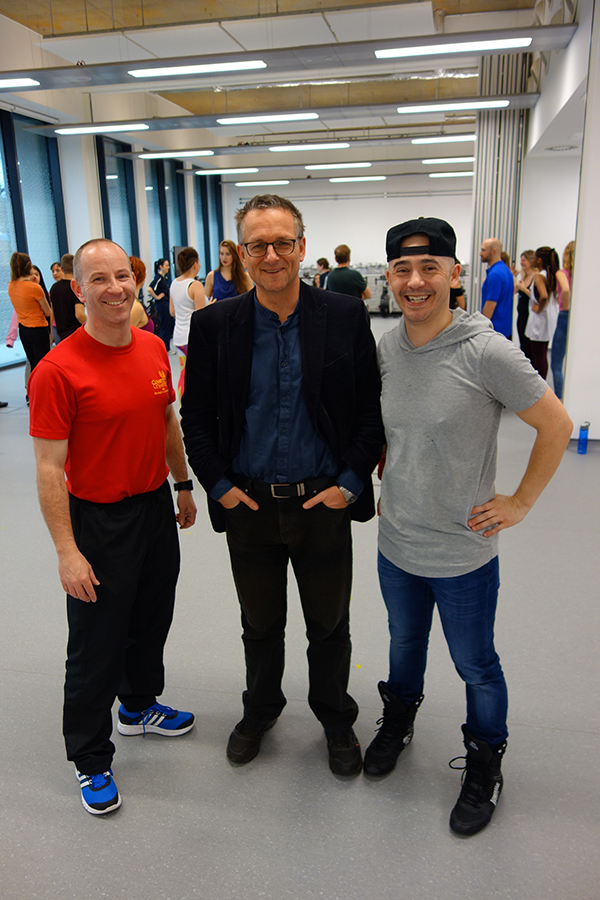 Coventry University exercise science lecturer Dr Pablo Domene, who researches the benefits of salsa and Zumba dancing, said:
"We've seen from previous studies how salsa can benefit physical and mental health – but this was the first time we've shown how it could affect brain function.
The beauty of salsa is that people don't perceive it to be exercise; they don't think about it in the same way that they think about going to the gym. All our work is about encouraging people to be more active. If we can show people that these activities have health or cognitive benefits, it might help encourage more people to become more involved in this kind of physical activity."
Filming for the programme and the research took place inside the sports labs at Coventry University's new Science and Health Building, which includes Olympic-grade fitness and sports research areas and a sports therapy clinic which is open to the public.
---
For further press information, please contact Alison Martin, press officer, Coventry University, on 02477659752 or email alison.martin@coventry.ac.uk