Organisations put their best foot forward for Coventry Half Marathon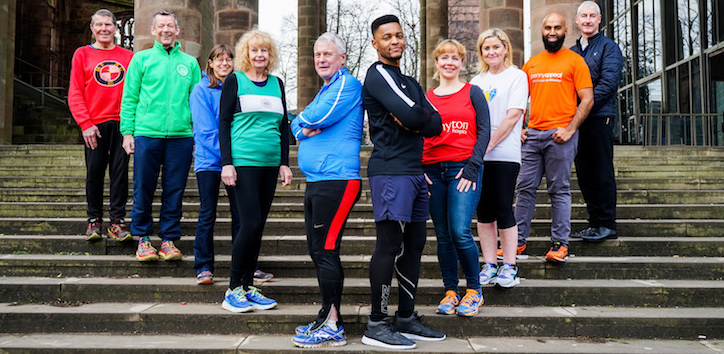 ---
Monday 05 February 2018
Press contact
---
Students, charities, and running clubs across the city have come together to celebrate the approaching Coventry Half Marathon.
Taking place on Sunday 18 March, the race will involve thousands of volunteers and fundraisers all supporting charities including the Penny Appeal, Myton Hospices, and University Hospitals Coventry and Warwickshire NHS Trust.
The annual Half Marathon is this year being organised by Coventry University Students Union and will build on the success of the City of Culture win and of what the city can achieve when different organisations work together.
Taking runners and supporters around 13.1 miles of the city and its surroundings, the race will showcase everything Coventry has to offer.
Scott Staniland, Vice-President of sport and wellbeing at Coventry University Students' Union said:
Coventry Half Marathon has everyone at the Students' Union excited and we are all really pleased with how the city has got behind and supported the race.

We believe it's a great opportunity to bring together the community and the university at one big event that can showcase everything Coventry has to offer."

Regular participant in the annual event, and leader of Coventry City Council, George Duggins, said he is delighted to see another event attracting so many participants from across the city."
Cllr Duggins said:
As a regular runner in the event, I'm looking forward to taking part in the Coventry Half Marathon. The race has become a popular date in the Coventry calendar now, being led by the Students' Union, it is a good example of how working in partnership with other organisations can deliver success.

I'm sure people will come out in big numbers to support the day which also brings additional business, visitors and profile to the city."
Official charity partner of the run will this year again be the Penny Appeal, a crisis charity helping people in countries right across the world.
Haroon Mota, fundraising and challenge events manager from the charity said:
We're very excited to be official charity partners again. We've had over 100 runners participating in the last two years raising over £60,000, so it's a big event for our calendar.

We are saving and transforming lives in over 30 crisis hit countries worldwide but more importantly working to tackle poverty close to home, even here in Coventry, so it's important for us to have that local support too.

Personally I've run the race every year since 2011 and I love being part of such an amazing event in my home city."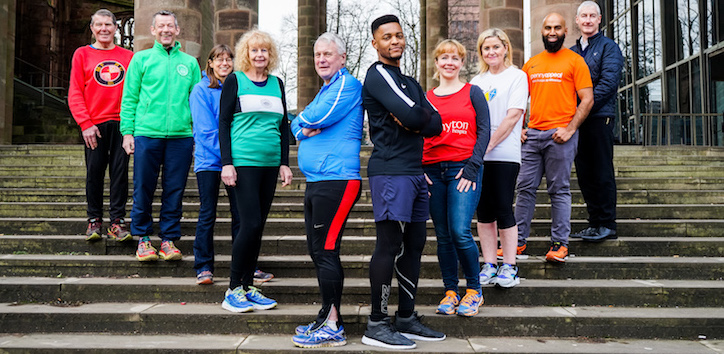 Image caption: Runners, organisers and partners come together to celebrate the approaching Coventry Half Marathon 2018.