Our sports support services
Our sports scholarships provide both financial support (50% cash bursary) and a tailored range of support services including pre-season screening, physiotherapy, sports psychology, sports nutrition, strength and conditioning, performance analysis, mentoring, performance workshops and flexible study.
Physiotherapy
Physiotherapy is a vital element in elite sports performance and can often make the difference between success and failure.
The Therapy Clinic offers rapid access to an experienced chartered physiotherapist who will conduct a comprehensive assessment of the injury concern and then formulate a high quality treatment and rehabilitation plan to get you back on track. The clinic offers various treatments such as mobilisation/manipulation, acupuncture, sports massage, taping, ultrasound/interferential therapy and functional rehabilitation. We are based in the Sports and Recreation Centre which encompasses treatment rooms, sports halls and a fully equipped gym (subject to extra charges) .
Steve Alvey is the lead physiotherapist at the clinic. He has over 14 years' experience dealing with musculoskeletal injuries and has a strong background in sports and performance. Prior to completing his Physiotherapy degree in Cardiff University, he studied Sport Science and Physical Education at undergraduate level before completing a Masters degree in Exercise Physiology at Loughborough University.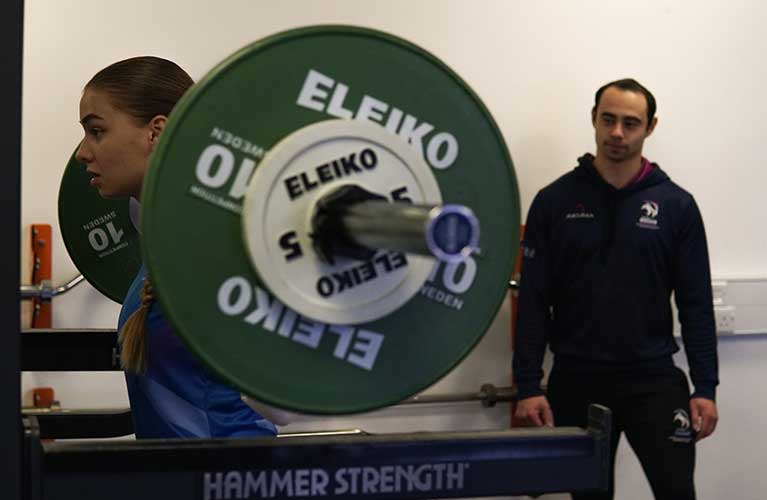 Strength and Conditioning
Based next door to Coventry University sports centre gym, the strength and conditioning suite is fully equipped with squat racks, Eleiko competition bars, weight plates and other high quality training equipment. This space is used solely for high performance training and is in place, along with our staff to help you fully achieve your potential as an athlete while you study.
The facility is managed by 2 full time UKSCA accredited coaches who have experience coaching a variety of professional and amateur athletes across a wide range of sports. Kat Whelan who specialises in female athletes, Weightlifting and Football. Alongside Max Jobson, who specialises in combat sports with professional Boxers, Rowing and Basketball. Our services expand further than the gym, with flexible programmes aiming to supplement your sport through conditioning, speed and change of direction sessions.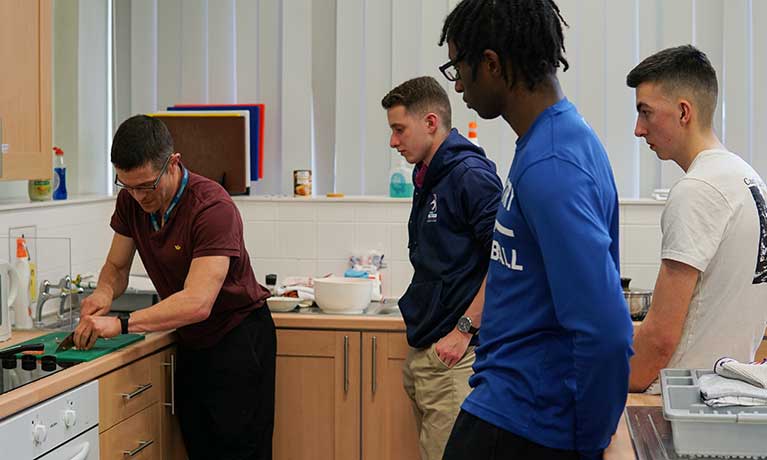 Sport and Exercise Nutrition
Nutrition is not just the knowing what foods to eat, but when to eat them. Your diet provides all of the essential nutrients such as carbohydrate, fat, protein vitamins and minerals. The precise optimal quantity of each nutrient is dependent on your age, gender and level of physical activity. The key is to consume these nutrients in sufficient quantities and in the correct proportions to promote good health and optimal performance. Therefore, your diet has the opportunity to make a major impact on your body as well as preparation and recovery from training and competition.
Based on up-to-date research we will provide information so that you can look after yourself in the safe knowledge that the food and drink they consume is correct and that it will only help and not hinder their health and fitness goals. In essence you will gain information regarding the importance of good nutrition and practical advice to ensure that you stay healthy and are able train and compete to the level you require.
Mentoring and lifestyle support
Each student is assigned a mentor who they meet with to discuss lifestyle support and advice throughout the year. The support provided is centred around the specific needs of the athlete and focuses on areas such as performance sport, academic study and life at University. The athlete is encouraged to effectively balance these demands, recognising the associated challenges and how they can be overcome.
Utilising all areas of support available, I was able to develop as an athlete during the four years whilst at University which supported my ultimate goal of achieving a professional boxing contract. The financial support also allowed me to enter competitions around the world such as Ireland, Ukraine and Canada. These are memories I'll always hold very proudly and would not have been possible without the support of Coventry University's Sports Scholarship Programme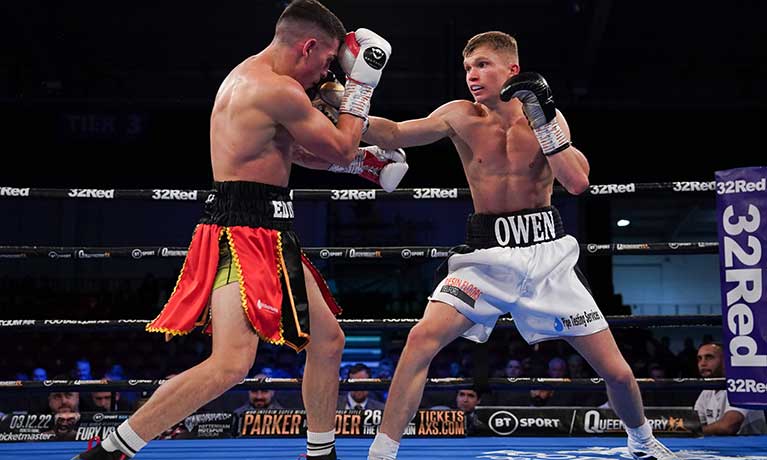 TASS Dual Career Accreditation Scheme
At Coventry University we strongly value the importance of student experience, employability and the personal development of our students. This is especially evident through our Sports Scholarship scheme which supports talented athletes studying at the University and places great emphasis on their dual career aspirations.
We are extremely proud to be awarded the TASS Dual Career Accreditation and are committed to ensure that our talented athletes are offered the support required to reach their full sporting, academic and professional potential.
Along with the service provision associated with athletic development there is substantial lifestyle support and flexible study options available to our student athletes helping them to manage the unique demands of life at University and performance sport.
We continue to work closely with TASS to provide the best possible dual career environment ensuring our talented athletes do not have to make a choice between sport and academic study.