Application details
Both undergraduate and postgraduate students in any mode of study are eligible to apply for a Sports Scholarship.
This includes those from the UK, the EU and from overseas, and those students that have moved on to years two and three who were not previously eligible but whose performance has improved sufficiently for them to apply.
In 2019/20 there will be 40-50 new Sports Scholarships available and they will be awarded competitively at either of two levels of support: £1,500 or £3,000 per year depending on your level of performance.
Having the scholarship support has given me the great opportunity of improving my judo career alongside my university degree.

I thought I would have to choose between my judo career or university but the support has allowed me to continue with a personalised programme.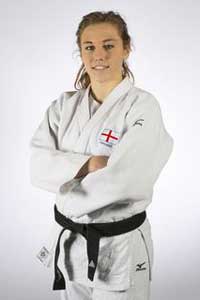 Level 1: this is for students at High County or National level, and consists of a total of £1500: £750 in cash and £750 towards support services.
Level 2: for students at High National or International level we offer a total of £3000: £1500 in cash and £1500 towards support services.
Each Scholarship consists of 50% direct financial support to fund training and competition/travelling expenses (other expenses may be considered on merit), and 50% in non-financial support in the form of a tailored programme of support services such as strength and conditioning, physiotherapy and sports nutrition.
Applicants must:
be able to demonstrate excellence in their chosen sporting activity at national or international level;
be willing and able to represent the University at a high level in that sport;
be participating in a sport that is recognised by Sport England (see the list on their website).
Although those participating in sports recognised by Sport England will be considered, preference is given to sports which are part of the Olympic and British Universities & Colleges Sport programmes.
Students awarded the Scholarship must sign a contract giving the University rights to use their image in perpetuity and request their presence at certain media events if required.
Sports Scholarships are awarded each year to the best sportspersons from all applications submitted within the deadline. Decisions are based on achievements during the year leading up to the award and are made by a scholarship panel.
Renewal of the scholarship is not guaranteed and should not be assumed: you will need to make a fresh application each year in the form of a short 500 word statement giving details of your sporting performance during the previous 12 months. If you received a Sports Scholarship in the previous year, you must also have achieved the required academic level to be able to progress to the next stage of your course. Reminders will not be given and it is your responsibility to reapply on time.
The scholarship will not be awarded in a placement year as no fee is payable. Your level of achievement will be carried forward to the next year of University attendance.
The application process for the 2019/20 sports scholarship scheme has now closed. Application forms for the 2020/21 academic year will be available from mid-February 2020.
For more information, please contact sportingexcellence.ss@coventry.ac.uk or +44 (0) 24 7765 5979.