Western University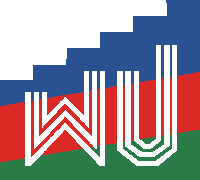 ---

Description
Study for a Bachelor in Business Administration with Coventry University and Baku's Western University
Gain international student experience and boost your English language skills through our partnership degree programme. Start your studies at Western University, one of the largest private universities in Azerbaijan, and you could progress to Coventry University for your third and fourth year. You will then return to Western University for a final semester of study in year 5. Successful completion of the course will gain you an internationally-recognised degree from both Coventry University and Western University.
Join us, and prepare for your global career!
---

Courses
Part-study in the UK
Courses
Entry requirements
Intake

BA Business Administration – Year 2

Completion of the first four semesters of Western University's Bachelor in Business Administration with a Pass (minimum of 51 points).
English language: IELTS 6.0

September
Upon successful completion of years 2 and 3 in Coventry, students will be eligible for a Coventry University degree. In order to receive a degree from Western University, students must return for one final semester of study (Semester 9).
---
How to apply
To apply for the Western University programme, contact the University's International Relations Office by email: iro@wu.edu.az
Or, for more information and to apply to the Coventry University course, contact the Academic Partnership Unit's Progression Team: progression.apu@coventry.ac.uk
---
Contact details
Coventry University
Email: progression.apu@coventry.ac.uk
Telephone: +44 (0) 2477 659505 and ask for the Progression Team
Western University
Email: iro@wu.edu.az
Telephone: +994 12 497 0114 and ask for the International Relations Office