Clearing 2019
Clearing places available on this course
Limited places are available on some of our courses* with the following tariffs: HNC= 32pts, HND= 40pts, degree= 48pts (*excludes Nursing/Design courses). Contact us to discuss your options:
---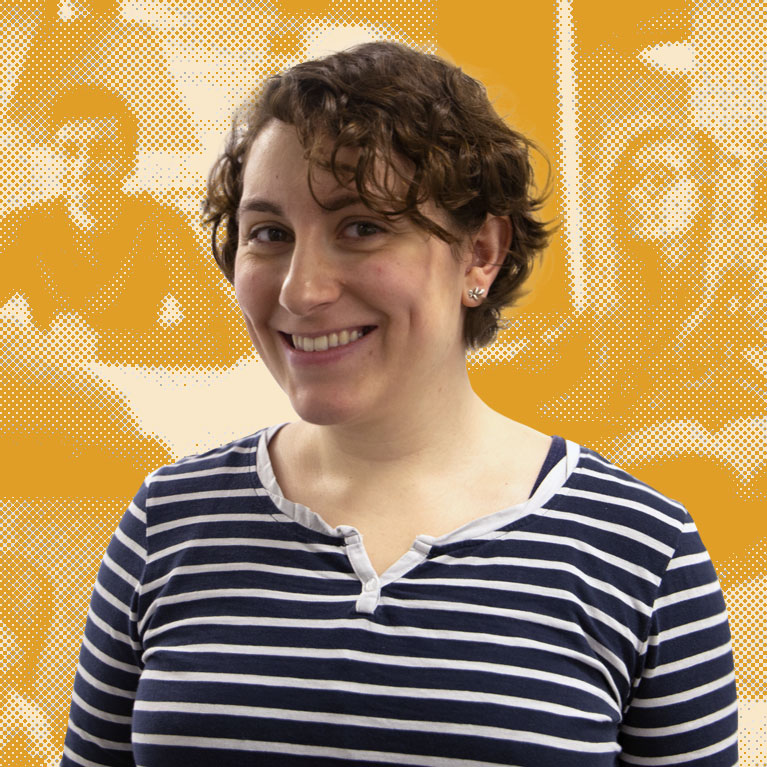 Rise above
Not having end of year exams is incredible because you can focus on what you are doing. The module structure means you can study one topic, do one assignment and have a practical approach.
Franziska Poschl, Business Management & Leadership BA (Hons)
Course code:
N520 - Degree
025N - HND
095N - HNC
Study options:
3 year - Degree
2 year - HND
1 year - HNC
Location:
Starting:
September 2019
November 2019
January 2020
March 2020
April 2020
June 2020
Fees:
---
Get in touch
For questions regarding study and admissions please contact us:
This exciting honours degree in Marketing & Public Relations (PR) aims to equip students with the knowledge, competences and skills that are required to be successful in contemporary marketing and public relations industries. Recognised by the Chartered Institute of Public Relations (CIPR) students will become members of this professional association for the duration of their degree.
In recent years Marketing and PR has gained increasing significance as organisations look to face local, national and international challenges.
Marketing and PR roles range from identifying customer needs, creating ideas and building and managing a positive brand reputation. This function is required across almost every industry, giving graduates a variety of sectors to work in such as fashion, retail, public sector, professional services, manufacturing and more.
Why CU London
We offer a style of education which is flexible and designed to fit around your life, allowing you to benefit from a modern, forward-thinking higher education institution, reinforced by the quality and reputation of Coventry University. We aim to provide career-focused courses, wherever possible, coupled with placement opportunities to help prepare you for the world of work. We are dedicated to making higher education accessible and enjoyable to everyone, so we keep our fees low and made it a policy to cover one module at a time, allowing you to become a specialist in each topic before moving onto the next.
Employability
Dedicated Careers & Employability department who will assist you in finding employment
Top Quality Courses
Taught by industry professionals, awarded by Coventry University
No End of Year Exams
Our modern teaching techniques mean no last-minute cramming and less stress
Professional Recognition
Specific courses contain additional industry recognised qualifications from awarding bodies
Accreditation and Professional Recognition

The Chartered Institute of Public Relations
The Chartered Institute of Public Relations (CIPR) is the leading representative body for the PR profession and industry in Europe. Students achieve both academic and vocational awards (including HNC/HND and Coventry University Honours Degree) and professional recognition from the CIPR.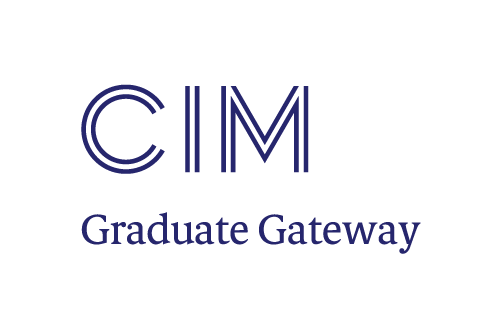 Chartered Institute of Marketing
Students who complete the HNC Marketing & Public Relations will be exempt on an Accredited Prior Learning (APL) basis from the CIM Level 4 Certificate in Professional Marketing modules 'Marketing' & 'Integrated Communications'. They will be required to pass one elective module to obtain the CIM Level 4 Certificate in Professional Marketing qualification. On completion of the BA (Hons) Marketing & Public Relations students will also be exempted on an APL basis from the CIM Level 6 Diploma in Professional Marketing module 'Strategic Marketing'. They will be required to pass two modules, Mastering Metrics (mandatory), plus one elective module to obtain the CIM Level 6 Diploma in Professional Marketing.
What our students say
My course has helped me to become more attuned to marketing practises everywhere. Because of the modern-day focus, I can notice and apply aspects of what I learn in class to current operating businesses – which is great for what I want to do.
This course aims to provide a thorough understanding of the marketing industry and PR best practice.
Alongside extensive knowledge of significant marketing functions within core business strategies, you will be equipped with skills essential for successful entry into the marketing sector. Within this course, you will have the opportunity to embark on study trips, as well as mandatory marketing training with local employers and industry experts.
Furthermore, you'll learn to develop creativity with an entrepreneurial flair and successfully combine innovative ideas with strategic thinking.
Modules
Overview
This first year is designed to provide you with a broad introduction to the field of marketing, focusing on the macro environment, core principles and the role of PR in marketing practices. Throughout the year, the programme aims to introduce skills in decision making and information management, along with a solid grasp of marketing communications, providing you with a solid foundation for further exploration in years two and three. Students who complete year one are eligible for a Higher National Certificate (HNC) in Marketing & Public Relations.
Modules
In this introductory module, you'll discover the importance of the marketing function in organisational success. You'll look at popular tools, techniques and marketing strategies commonly used and identify the key points of value creation for diverse customers.

Developing key analysis skills, you'll acquire comprehension of a quintessential tool–the marketing communications mix. Gaining invaluable insight, you will understand integrated marketing activities and assess the importance of consistency with social and ethical principles, while fulfilling legal and regulatory requirements.

This module focuses on the fundamental context of Public Relations. You'll be introduced to core topics including definitions, history, ethics, corporate social responsibility and importantly, how PR integrates with other marketing functions. You'll also discuss the pros and cons working for an agency or working in-house and study good and bad PR practices.

As the world moves further towards instant global communication, the skills needed for successful strategy have evolved. In this module, you'll learn contemporary PR skills such as copywriting, internal communication and crisis communications for international companies. You will also cover media management, where you'll identify and discuss successful strategies in digital media.
Overview
As the course progresses, students build on the knowledge gained in year one to cement a solid foundation of core principles. This year, with a focus on the online arena, students will gain knowledge on the use of technology systems to successfully develop and implement innovative marketing strategies. Relationship management and innovative strategy is introduced, alongside enhanced digital marketing practice and effective market segmentation. Students who complete year two are eligible for a Higher National Diploma (HND) in Marketing & Public Relations.
Modules
Looking at real-world, professional advertising and marketing communications, you'll discover essential tools required to operate successfully in the digital environment. You'll learn how to monitor and measure campaign effectiveness and formulate unique strategies to enhance customer experience. You'll also advance your knowledge of current trends, threats and opportunities in digital marketing.

An entrepreneurial mindset is essential for the creation of innovative ideas for products and services. You will be introduced to the concept of entrepreneurial marketing. This is the process of creating new, monetizable ideas by adopting the notion of effectuation. You also get to practice the use of modern techniques such as targeting, segmentation and positioning.

Having the ability to integrate innovation into strategic creation is a skill sought-after by many. We provide you with the support to develop skills in idea creation, innovation and enterprise in PR. Working amongst your peers, you'll develop creative approaches for successful public relations practice, studying famous companies for modern and relatable assessments.

Focusing on characteristics of key media relationships, you'll learn how to attract and maintain a mutually beneficial relationship with media sources. You'll cover the importance of trust and use case studies of famous companies to critically assess positive and negative media coverage.
Overview
Sandwich and placement years give you the opportunity to gain further insight into the industry or career you are seeking to follow. This enables you to contextualise the theoretical models and concepts discussed in the classroom in the work place. You can also choose to take an optional year abroad between the second and third year of study. If you decide to take advantage of a placement or sandwich year, this version of the degree will help to increase your employment prospects by acquiring skills and gaining an understanding of what employers expect of graduates.
Overview
In your final year of study, you will consolidate your expertise through professional placements and your own, self-defined marketing and PR research project. Focusing on your personal development, you'll collate knowledge in management, PR and the international arena to deliver an industry-standard project. By the end of the programme, you will have gained the skills and proficiency necessary for successful integration into the marketing industry. Students who complete the final year are awarded a BA (Hons) degree in Marketing & Public Relations.
Modules
Refining knowledge of successful sales and marketing practices, this module centres around international trade and the distinctions between multilateral marketing, international marketing and pure exporting. Familiarising yourself with key models and theories, economic and non-economic factors is highly important, therefore you'll appraise cultural factors as key areas in globalisation.

Drawing on the knowledge of the previous years, tutor insight and independent research, you'll explore the advanced practice of PR planning in modern organisations. Our tutors will take you through the disciplines of planning and strategy with key considerations, such as behaviour change, target planning, management and structuring of PR teams.

Your tutors will teach you core subjects of marketing management, including the building of profitable relationships, creating and delivering brand value and global marketing. Most importantly, you'll develop the skills and techniques required to create successful marketing strategies and learn how to sustain competitive advantage for contemporary organisations.

You will take charge of delivering a relevant and innovative research project to industry standard. You will consolidate the skills and knowledge accumulated throughout the programme to showcase work on a topic chosen by you, incorporating contemporary marketing and PR issues, recommendations and critical reflection on outcomes.
15th
Coventry University is ranked 15th in the UK in the Guardian University Guide 2020. CU London is part of the Coventry University Group.
If you are excited at the prospect of making a difference to the way companies interact with customers by creating compelling marketing strategies, our degree will equip you with aligning skills and knowledge to excel in the industry.
Facilities
You'll be based in the spacious Civic Centre building, which provides an outstanding learning environment. You will have access to our Library & Learning Services, fully equipped seminar rooms and impressive IT suites.
Staff
This course has been developed and is taught by practising professionals and industry experts. Our academics bring a wealth of expertise to the classroom with many continuing to undertake research and other projects alongside teaching, meaning our students gain a well-rounded and relevant teaching experience.
Placements
At CU London, we put a strong focus on getting our graduates ready to enter the job market. This can be done in a variety of ways—one key element is work placements. With this degree, you are given the opportunity to undertake short and long-term placements in between the second and third year.
Upon completion of this course, you will receive a qualification awarded by Coventry University.
In order to make higher education accessible to as many people as possible, we keep our tuition fees competitively priced.
Small tutorial group sessions ensure that you receive the mentoring help and support you need.
We deliver one module at a time during each block. This means you can dedicate your time to specialise in each subject without the distraction of numerous modules and multiple deadlines.
You will have the opportunity for multi-campus learning in London, Coventry and Scarborough.
Leadership and Management: Sales and management resources, ethics and governance, managerial principles, management tools and techniques, development, management and exploitation of information and communication systems.
International Marketing: Critical appraisal of the theories related to the development of an international marketing and sales strategy, including risk factors, country, cultures and competitors.
Industry Adaptation: Environmental factors that influence sales and marketing strategies, policies and processes which includes the competitive marketplace, supply chain, technology, legislation, regulation and social factors.
Research Methods: Critical analysis, reflection, information searching and experimental design in the biological sciences. Data collection, analysis and presentation.
Additional study themes include:
Innovation and creativity
Entrepreneurism
Marketing and PR strategy development
Marketing and PR practice
This course is available as a full-time three year or optional four-year sandwich course, the latter incorporating a work placement or study year in a related field. Our teaching methods are varied, offering a number of teaching styles to suit the needs of all our students, so in addition to lectures, we also utilise a blended learning approach, including online aspects, workshops and group work.
We also operate an open-door policy, with additional availability via email and our online learning platform, Moodle.
Progression through the modules develops knowledge and skills, including communication (written and oral), study skills, research methods, project management, presentation and career development. We will also encourage you to consider your employability and/or entrepreneurial development.
Unlike traditional institutions, there are no end of year exams. Instead, learning is assessed through coursework and phase tests, which is more reflective of our learning model.
The learning outcomes of modules, assignments and projects will be clearly stated. Your work will be marked according to how well you achieve these learning outcomes and your final feedback will refer to each outcome, as well as providing an overall percentage grade.
Breakdown of final grade assessment approximately:
65% Coursework
35% Interactive Assessments
On completion, you will be able to:
Demonstrate understanding and knowledge of the theoretical, analytical and practical aspects of marketing and PR.
Understand environmental factors that influence sales and marketing strategies, policies and processes which includes the competitive marketplace, supply chain, technology, legislation, regulation and social factors.
Sources of market information, analysis and research techniques. You will be introduced to the fundamental tools and techniques to undertake reliable market research activities, including an exploration of the role of an external marketing agency. You will also look at the most readily available sources of market information, as well as a consideration of the theories related to assessing the quality of market research information.
Critically appraise theories related to the development of an international marketing strategy and the risk factors that need to be considered in the development of a successful strategy, including country, currency, cultural and competitor risk.
Strategic leadership and management. You will examine the resources and operations in respect of sales and marketing operations within an international business context. You will also put together a critical analysis of strategic leadership theory related to the context of a marketing and PR function, including issues related to ethics and governance. You will also explore methods for workforce management and control, including managerial principles as well as tools and techniques.
Full-time students
Our courses run in six-week blocks and we offer up to six of these each calendar year. Normally you will study four blocks per year.
As a full-time student a standard learning block will include 21 hours each week, in the form of seminars and classes, practical work and tutorials.
Students will also be expected to spend time on independent and self-directed study in the form of further reading/research and assignments. All study is guided so you'll have plenty of support.
A tutorial programme runs throughout the duration of the course, providing students with the opportunity to enhance academic, personal and professional development. Students will work with academic tutors to set targets and goals and reflect on their academic performance, while having the chance to gain new skills and knowledge to support their academic performance and personal development.
Teaching groups are kept low. This way, students can take advantage of small numbers to increase contact time with lecturers.
What our students say
My course has helped me to become more attuned to marketing practises everywhere. Because of the modern-day focus, I can notice and apply aspects of what I learn in class to current operating businesses – which is great for what I want to do.
Clearing places available on this course
See if you have enough points (UCAS tariff 2019)
Don't know your points total? Work it out
Additional requirements may apply
What our students say
My course has helped me to become more attuned to marketing practises everywhere. Because of the modern-day focus, I can notice and apply aspects of what I learn in class to current operating businesses – which is great for what I want to do.
Tuition Fees
We pride ourselves on offering competitive tuition fees which we review on an annual basis. Course fees are calculated on the basis of what it costs to teach each course and we aim for total financial transparency.
Fees & Funding
Full-time
For the academic year 2019/20, each six-week block will cost £1,587.50. A full academic year is made up of four of these blocks, so this means that a normal full-time year is £6,350. This covers some of your learning materials, access to the CU London Library and Learning Services and all your classes.
Funding
As a full-time or part-time student resident in the UK or EU, you can apply for a loan to cover the cost of your tuition fees at CU London from Student Finance England.
What our students say
My course has helped me to become more attuned to marketing practises everywhere. Because of the modern-day focus, I can notice and apply aspects of what I learn in class to current operating businesses – which is great for what I want to do.
Career prospects
With an ever-growing demand for marketing professionals in all industries, graduates of a marketing course have an expansive list of career pathways to explore.
Possible career routes include Digital Marketing, Events Management, Account Management and more. With many students CU progressing directly into careers in marketing, PR and sales, this course can lead also to a master's degree and professional qualifications.
Where our graduates work
CU Graduates from the Marketing & PR Degree have progressed onto positions including Marketing Co-ordinator, Account Executive and Graduate Manager.
What our students say
My course has helped me to become more attuned to marketing practises everywhere. Because of the modern-day focus, I can notice and apply aspects of what I learn in class to current operating businesses – which is great for what I want to do.
Disclaimer
The University will charge the tuition fees that are stated on the course webpage and in the prospectus for the first year of study. The University will review tuition fees each year. For UK and EU students, if Parliament permit an increase in tuition fees, the University may increase fees for each subsequent year of study in line with any such changes. Note that any increase for UK and EU Students is expected to be in line with inflation.