Health Psychology MSc
Study level:

Postgraduate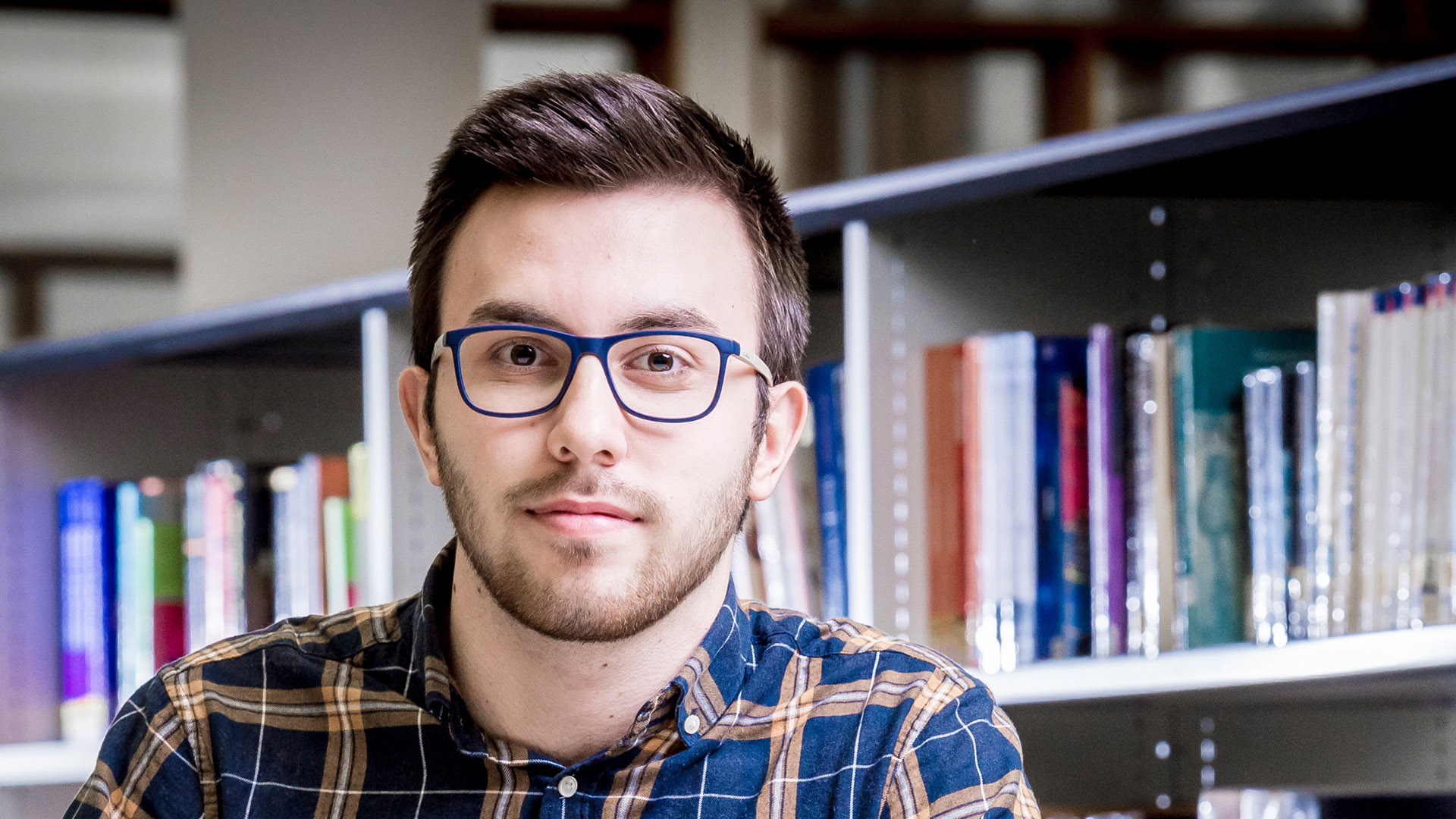 Accredited by British Psychological Society (BPS), this course is designed to support you to become a practicing Health Psychologist.
Location
Coventry University (Coventry)
Study mode
Full-time
Part-time
Duration
1 year full-time
2 years part-time
Start date
September 2023
The information on this page is for 2022-23 entry and should be used as guidance for 2023-24 entry. Please keep checking back on this course page to see our latest updates.
---
Course overview
Accredited by British Psychological Society (BPS)1, this course is designed to support you to become a practising Health Psychologist.
This course has a strong emphasis on the development and practical application of skills to deploy psychological techniques, explore the latest research, investigate a range of health issues and developments in the field.
Build upon your undergraduate knowledge and skills, to provide in depth knowledge and understanding of Health Psychology, informed by current scholarship and research, including a critical awareness of different perspectives and current developments within Health Psychology.
This course supports you to demonstrate the knowledge and skills relevant for working with a range of diverse client groups across the lifespan, with other professionals, in a range of healthcare contexts.
A focus on real-word application to develop transferrable skills designed to enhance your employability.

Global ready
An international outlook, with global opportunities

Teaching excellence
Taught by lecturers who are experts in their field

Employability
Career ready graduates, with the skills to succeed
Why you should study this course
This course is fully accredited by the British Psychological Society (BPS) for Stage 1 Training in Health Psychology1.
Learn from a highly experienced academic team which includes Health Psychologists and Chartered Psychologists (both BPS registered), and academics with experience in various areas of Health Psychology and have a track record of nationally and internationally published research (staff subject to change).
A range of expert guest lecturers provide students with insights of practicing as Health Psychologists or working in the field of Health Psychology research (subject to availability).
An exciting and diverse range of assessment methods based on real-world scenarios, practical applications and current health issues.
Opportunity to support staff research projects and gain experience as a Research Assistant, collaborate with students from other courses in the School of Health and Life Sciences in multidisciplinary team project days, and learn a range of skills such as motivational interviewing, person-centred counselling and implementing behaviour change techniques (all subject to availability).
Accreditation and Professional Recognition
This course is accredited1 and recognised by the following bodies:

British Psychological Society (BPS) - Accredited Health Psychology
Accredited by the British Psychological Society (BPS)
This course is accredited by the British Psychological Society (BPS) for the 2022/2023 intake. It is recognised as Stage 1 training towards becoming a qualified Health Psychologist. Upon graduating with this accredited award, you will be eligible to apply to Stage 2 training.
To be awarded the accredited MSc Health Psychology degree, you must achieve the minimum 50% pass mark for all modules contributing to the accredited MSc Health Psychology degree (BPS Standards for the Accreditation of the Masters Programme in Health Psychology, 2019)
For students who do not pass a piece of coursework (grade below 40%), you will have the opportunity to resit, but any subsequent attempts will be capped at 40%. Graduates who do not meet the requirement of 50% pass mark across all modules, will exit with a non-accredited award, MSc in Psychological Studies in Health. To achieve the necessary number of credits for all non-accredited awards, graduates must achieve a minimum of 40% pass mark for all modules contributing to the award.
---

Chartered Management Institute
As part of this course, you will undertake a professional development module which is currently accredited by the Chartered Management Institute for the 2022-23 intake. Upon successful completion of this module, you will gain the CMI Level 7 Certificate in Strategic Management and Leadership Practice at no additional cost.
Coventry University's accreditation with CMI is currently ongoing for the relevant modules and is frequently reviewed and monitored by the CMI through their quality systems.
---
Because this course provided me with skills and knowledge directly relevant to the workplace, it helped me progress to the next stage of my career (gaining an Assistant Psychologist post in the NHS). While I received great support from the amazing staff, prepare for a worthwhile challenge!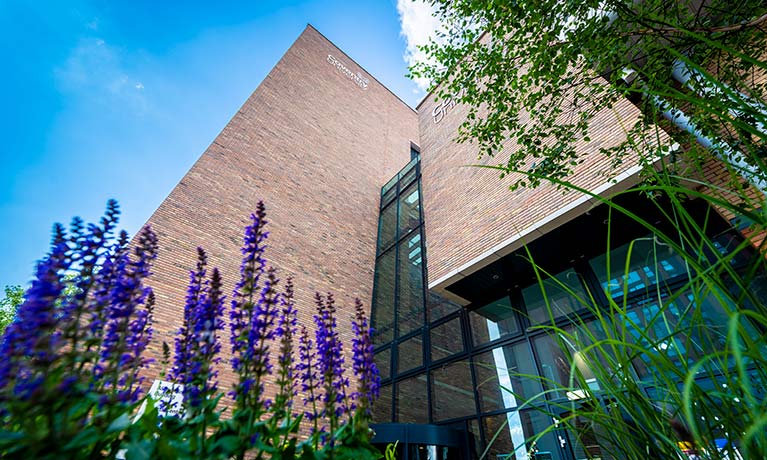 ---
Full time students will complete eight compulsory modules which combine theory, research and professional practice. The course is grounded in a scientist-practitioner perspective which emphasises the importance of empirical research for applied practice. A critical understanding of research underpins the work of practitioners and is of foundational importance for anyone wishing to practice Health Psychology. As such, research training in both quantitative and qualitative methods and critical assessment of research is of central importance within the course.
Modules
Health Promotion and Behaviour Change - 20 credits

This compulsory module focuses on the key areas of health promotion and behaviour change. Health behaviour will be examined in order to raise your awareness of, and consider explanations for, a range of factors that may influence health behaviour and health behaviour change, within a biopsychosocial framework, along with other current models and frameworks. You will examine the practical applications of models and values that inform health promotion practice and equip you with the necessary knowledge and skills to design and evaluate health behaviour change interventions. This module will allow you to develop your professional practice by presenting your intervention (and intervention design process) at a health promotion conference as part of a Collaborative Online International Learning (COIL) project (subject to availability).

Health and Illness Across the Lifespan - 20 credits

This compulsory module focuses on preparing you to develop your awareness and critical understanding of factors (individual, psychological, social, cultural and biological) that can affect health, illness, healthcare provision and healthcare usage across the lifespan; this includes factors that empower individuals, families, communities and populations to cope and adjust. You are encouraged to synthesise Health Psychology theory and research and critically evaluate how these have developed your understanding of the influences on health, illness and health disparities across the lifespan; this includes understanding critical perspectives from other disciplines that take a more social, sociological or policy-based perspective. You will be expected to develop your ability to apply theory, research and health data to a real-world issue in the form of health-related activism, as well as developing your self-reflective practice, identifying continuing development needs and opportunities as both scientist-practitioners and scholar-activists.

Methodologies and Methods in Health Psychology - 20 credits

This compulsory module introduces you to a range of methodologies and methods used within applied health research. Working within the hierarchy of evidence, you will look to develop conceptual and methodological skills to turn research questions into rigorous empirical studies; this includes progression from the conceptual understanding that is necessary to develop research proposals, through to practical and ethical considerations in research design. This module addresses both quantitative and qualitative design considerations. You will be introduced to systematic reviews, develop your own systematic review protocol and understand the importance of PROSPERO. Furthermore, you will also develop a research project proposal/protocol which will be the basis of your empirical project which you will work on throughout all three semesters, within the Advanced Independent Research module.

Qualitative & Quantitative Analysis in Health Psychology - 20 credits

This compulsory module aims to support you to develop an understanding of advanced statistical analyses and to apply this knowledge to an appropriate interpretation of data. This module aims to support you to understand how research is used in health psychology and be able to apply research methods in professional practice. It will advance your knowledge and understanding of statistical analysis of quantitative data and various qualitative methodologies. You will be encouraged to consider the ethical issues involved in analysis and reporting research, as well as how to format quantitative and qualitative reports.

Psychosocial Aspects of Illness and Disability - 20 credits

This compulsory module aims to help you understand the psychological aspects of illness and disability. You will develop a critical awareness of the role of psychology in the onset, diagnosis, progression and management of various long-term health conditions and explore how Health Psychology and related theories/models may be applied to help people to live well with long-term conditions and disability. You will be introduced to Clinical Health Psychology, a branch of Health Psychology that focuses on the relationship between psychological variables and biomedical conditions. You will develop your professional skills by (hypothetically) pitching a novel intervention to a specific target stakeholder.

Communication and Interactions in Healthcare - 20 credits

This compulsory module seeks to develop a critical awareness of the psychological aspects of communication, interactions and outcomes in healthcare. This module will allow you to investigate issues relating to individual and social interactions within healthcare, with a specific focus of these interactions on physical and psychological health outcomes for patients and clients, and the way in which those with a knowledge of the theory and evidence base in Health Psychology might seek to improve these outcomes. You will explore how communications and interactions can impact on health both locally and globally, with cultural competence and sensitivity. You will apply Health Psychology to practice and critically evaluate your individual clinical skills, including person-centred counselling, shared agenda-setting, motivational interviewing, cognitive behavioural therapy and online collaboration and the co-creation of health, all through additional clinical practice workshops.

Advanced Independent Research - 50 credits

This compulsory module will be introduced in semester 1 but will predominantly run within semester 3. You will be expected to begin your independent research within semester 1, continue in semester 2, then complete it within semester 3. You will engage in supervised, but independent research at an advanced level; this comprises a mini-systematic review and an original empirical project. You will be encouraged to integrate and practice the skills acquired throughout the course to conduct the mini-systematic review (based on the systematic review protocol developed in semester 1), and to plan an investigation suitable for master's level in the area of Health Psychology which is of interest to you (based on the research proposal you developed in semester 1). You will be expected to demonstrate a critical and evaluative understanding of the research process, including exploring ethical considerations and limitations of your research. You will require ethical approval for both elements of this module, which can be gained within semesters 1 or 2. You will also identify a target journal to submit your completed review or empirical project to and adhere to submission guidelines.

CMI module: Leading and Creating Organisational Health and Wellbeing - 10 credits

This compulsory module aims to provide you with a framework of knowledge and understanding of how to effectively lead and develop people in organisations for better health and wellbeing using a range of approaches. You will appraise contemporary approaches for the creation of health work systems with an emphasis on modern-day methods. You will be given the opportunity to propose a series of recommendations to create and sustain a positive culture of health and wellbeing within an organisational context.
We regularly review our course content, to make it relevant and current for the benefit of our students. For these reasons, course modules may be updated.
---
The course is designed to inspire and engage you through a range of techniques which encourage interactive learning, by drawing on relevant research and professional practice.
Teaching will be delivered in a number of ways:
Classroom-based lectures and seminars
Skills-based workshops
Group-based seminar activities, such as debates
Some of the learning will be 'flipped' whereby students are provided with lecture materials/learning resources prior to face-to-face sessions in order to free up class time for practical activities and discussion during sessions
Collaborative learning projects (e.g., we endeavour to provide a yearly Collaborative Online International Learning (COIL) project (subject to availability), weekly journal club, multidisciplinary team day to explore how knowledge and skills learned on the course are applied in practice).
All modules are supported by Aula (our current virtual learning platform provider) where you can access learning materials, reading lists and other resources. Each module on Aula also has its own discussion board, where you can post questions and interact with staff and other students on the course.
---
Teaching contact hours
Teaching will normally take place over 2 days per week (full-time) and 1 day per week (part-time), however you will be expected to undertake additional independent study outside of these times.
We encourage our students to think of the course like they would a full-time job and spend around 37 hours on it per week, including teaching time. Part-time students should consider it similar to a part-time job.
You are expected to work roughly 10 hours for each credit on the course including teaching and independent study, so a 20-credit module should take around 200 hours to complete or around a total of 25, eight-hour days.
We are aware that you may have other commitments outside of the MSc (e.g., employment) and we fit teaching into two days of the week to help you to manage multiple commitments. However, this is an intensive and demanding course, so you need to make sure that you are able to fit in full-time (35-40 hours), or part-time studying hours around external commitments. You will be expected to undertake approximately 30 hours of self-directed study each week, as well as attending any live sessions. For example, this could involve completing the recommended reading that accompanies your lectures, working on coursework assignments and taking part in group work.
As an innovative and enterprising institution, the University may seek to utilise emerging technologies within the student experience. For all courses (whether on-campus, blended or distance learning), the University may deliver certain contact hours and assessments via online technologies and methods.
The contact hours may be made up of a combination of face-to-face teaching, individual and group tutorials, and online classes and tutorials.
---
Assessment
This course is assessed using a variety of authentic assessment methods such as:
Designing a behavioural change intervention
Multi-media presentations (including a conference presentation and a consultant pitch)
Patient information leaflet
Mixed methods research paper
Mini-systematic review
Empirical project
The Coventry University Group assessment strategy ensures that our courses are fairly assessed and allows us to monitor student progression towards achieving the intended learning outcomes.
---
International experience opportunities2
We endeavour to provide students with a yearly Collaborative Online International Learning (COIL) project which allows students to network and collaborate with students from an international university (subject to availability). Within the Health Promotion and Behaviour Change module, students will present a health promotion poster-presentation at a behaviour change conference which we will organise with international universities as part of a COIL project (subject to availability).
There may be opportunities to take part in international field trips. For example, previous students have taken part in a trip to Sri Lanka where they had the opportunity to teach at a participating institution, visit hospitals and attended an international psychology conference.
We offer a multicultural, international experience, typically attracting students from a wide range of diverse backgrounds and different countries, particularly Malaysia, China, India, Nigeria, Germany and Bulgaria, who may provide global insight and experience.
As a former student on this course, I can say that this course has opened so many doors for me. From developing my skills as a researcher which led to a role as a Research Assistant in a Public Health Department, to developing skills and gaining a qualification as a Smoking Cessation Advisor, the ability to focus on my area of expertise of physical activity, exercise and health, and the opportunity to apply for a PhD where I was given the opportunity to publish my research in a range of national and international journals. This course is an exciting course, filled with opportunities to gain new skills and knowledge with a focus on professional practice.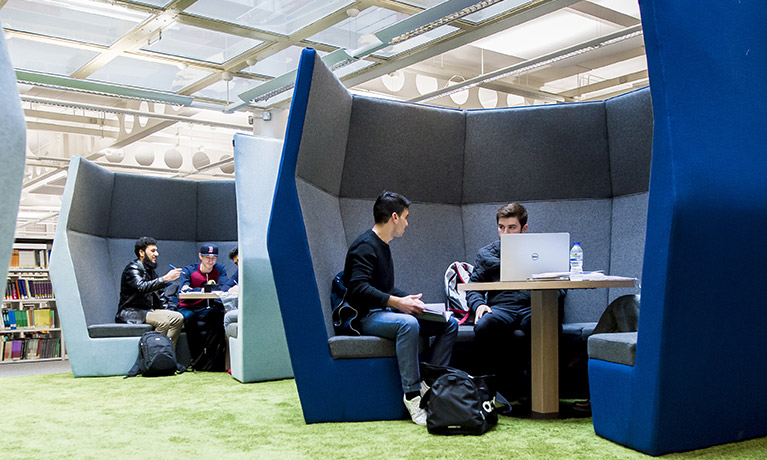 ---
Applicants should hold:
A minimum of a 2:2 honours degree in Psychology or related subject or a Psychology (Conversion) degree. Consideration will be given to applicants who hold the equivalent of a minimum of 2:2 undergraduate degree in Science or Social Sciences, where a minimum of 50% of undergraduate study is in Psychology with evidence of studying curriculum including research methods. Such non-standard applications will be subject to approval by the Course Directors.
A qualification recognised by British Psychological Society giving Graduate Basis for Chartered Membership (GBC) or equivalent is preferred.
Students accepted without a BPS-recognised qualification and intending to progress to BPS Stage Two training towards Practitioner Health Psychologist status, may be required to undertake an accredited Psychology conversion course following this programme.
We recognise a breadth of qualifications, speak to one of our advisers today to find out how we can help you
Applicants should hold:
A minimum of a 2:2 honours degree in Psychology or related subject or a Psychology (Conversion) degree. Consideration will be given to applicants who hold the equivalent of a minimum of 2:2 undergraduate degree in Science or Social Sciences, where a minimum of 50% of undergraduate study is in Psychology with evidence of studying curriculum including research methods. Such non-standard applications will be subject to approval by the Course Directors.
Those intending to progress to BPS Stage Two training towards Practitioner Health Psychologist status in the UK after completion of this course, should check that the British Psychological Society (BPS) considers their first degree to be equivalent standard to a BPS accredited bachelor's degree and provides eligibility for Graduate Basis for Chartered Membership (GBC). Those not eligible for GBC, may be required to undertake an accredited Psychology conversion course following this programme before progressing to Stage Two. Those intending to practice as a Psychologist outside of the UK should check the qualification requirements in the country they intend to practice.

Select your region to find detailed information about entry requirements:
You can view our full list of country specific entry requirements on our Entry requirements page.
Alternatively, visit our International hub for further advice and guidance on finding in-country agents and representatives, joining our in-country events and how to apply.
English language requirements
IELTS: 6.5 overall, with at least 5.5 in each component area
If you don't meet the English language requirements, you can achieve the level you need by successfully completing a pre-sessional English programme before you start your course.
For more information on our approved English language tests visit our English language requirements page.
---
Fees and funding
2023/24 Tuition fees
| Student | Full-time | Part-time |
| --- | --- | --- |
| UK | £11,200 per year | £11,200 in total |
| International | £18,600 per year | Not available |
For advice and guidance on tuition fees3 and student loans visit our Postgraduate Finance page.
We offer a range of International scholarships to students all over the world. For more information, visit our International Scholarships page.
How do you know if you need to pay UK or international tuition fees?

We carry out an initial fee status assessment based on the information you provide in your application. Your fee status determines your tuition fees, and what financial support and scholarships may be available to you. The rules about who pays UK (home) or international (overseas) fees for higher education courses in England are set by the government's Department for Education. The regulations identify all the different categories of student who can insist on paying the home rate. The regulations can be difficult to understand, so the UK Council for International Student Affairs (UKCISA) has provided fee status guidance to help you identify whether you are eligible to pay the home or overseas rate.

If you meet all the criteria required by any one category, including any residence requirements, your institution must charge you the home rate. You only need to find one category that you fit into.
---
Facilities
As part of the Faculty of Health and Life Sciences, this course will take place at our Coventry University main campus. All sessions will be provided in our Health and Life Science buildings, such as the Alison Gingell Building or the Richard Crossman building.
Specialist teaching facilities4 such as an observation suite, counselling rooms and specialist software, such as OpenSesame experiment builder, E-Prime, SPSS statistical analysis, Pinnacle Studio and NVIVO.
---
Careers and opportunities
On successful completion, you should be able to:
Synthesise and critically evaluate theory and evidence relevant to Health Psychology.
Apply a range of research methods applicable to advanced scholarship in Health Psychology and awareness of ethical issues.
Self-reflect on professional development and be aware of legal and ethical obligations involved in practicing Health Psychology.
Demonstrate the knowledge and skills relevant for working with a range of diverse client groups across the lifespan, with other professionals, in a range of healthcare contexts.
Demonstrate an awareness of global health issues and the importance of cultural sensitivity within healthcare and other professional contexts.
Understand applications of Health Psychology and have a critical awareness of issues relevant to psychological assessment and interventions.
Apply Health Psychology in innovative and creative ways, including the use of digital technologies.
To be able to critically evaluate the principles for leading and developing people and a culture of organisational health and wellbeing.
The MSc Health Psychology course fulfils Stage 1 requirements towards becoming a registered Health Psychologist with the Health Care Professions Council (HCPC) and obtaining Full Membership of the Division of Health Psychology in the British Psychological Society, and seeks to support students in their progression to Stage 2 training, whilst also recognising the relevance of the MSc Health Psychology for working in a range of health settings, for those who may not wish to undertake Stage 2 training. The course supports students' development of a range of core and transferable skills that are both central to Health Psychology practice and related areas of employment. Knowledge and skills developed on the course can be applied in many different settings including hospitals, local authorities, universities, schools, charities, social enterprises and organisations.
Coventry University is committed to preparing you for your future career and aims to give you a competitive edge in the graduate job market. The Talent Team provide a range of support services to help you plan and prepare for your career.
Where our graduates work
Graduates of the course go on to a range of positive destinations including further study such as Stage 2 (doctoral-level) training in Health Psychology, PhD study or a doctorate in Clinical Psychology. Others apply their skills in a range of roles such as Health Improvement Advisor, Wellbeing Practitioner, Workplace Wellbeing Co-ordinator, Healthy Lifestyle coach, Public Health Practitioner and Research Assistant/Fellow in a range of different areas such as behaviour change, stress-management interventions and self-management support.
---
How to apply
UK students

To apply to study for a postgraduate course at Coventry University, you can apply online.

---

For further support or more information about your course get in touch with us today.

International students

Full-time international students applying to start in September should apply directly to the university. Read our application pages to find out your next steps to apply.

How to apply

For further support for international applicants applying for postgraduate degree view our International hub.

You can also download our International guide which contains lots of useful information about our courses, accommodation and tips for travel.

---

Get in touch with us today for further advice and guidance.
Disclaimers

Coventry University together with Coventry University London Campus, CU Coventry, CU London, CU Scarborough and Coventry University Online come together to form part of the Coventry University Group (the "University") with all degrees awarded by Coventry University.

1Accreditations

The majority of our courses have been formally recognised by professional bodies, which means the courses have been reviewed and tested to ensure they reach a set standard. In some instances, studying on an accredited course can give you additional benefits such as exemptions from professional exams (subject to availability, fees may apply). Accreditations, partnerships, exemptions and memberships shall be renewed in accordance with the relevant bodies' standard review process and subject to the university maintaining the same high standards of course delivery.

2UK and international opportunities

Please note that we are unable to guarantee any UK or International opportunities (whether required or optional) such as internships, work experience, field trips, conferences, placements or study abroad opportunities and that all such opportunities may be subject to additional costs (which could include, but is not limited to, equipment, materials, bench fees, studio or facilities hire, travel, accommodation and visas), competitive application, availability and/or meeting any applicable travel COVID and visa requirements. To ensure that you fully understand the visa requirements, please contact the International Office.

3Tuition fees

The University will charge the tuition fees that are stated in the above table for the first Academic Year of study. The University will review tuition fees each year. For Home Students, if Parliament permit an increase in tuition fees, the University may increase fees for each subsequent year of study in line with any such changes. Note that any increase is expected to be in line with inflation.

For International Students, we may increase fees each year but such increases will be no more than 5% above inflation. If you defer your course start date or have to extend your studies beyond the normal duration of the course (e.g. to repeat a year or resit examinations) the University reserves the right to charge you fees at a higher rate and/or in accordance with any legislative changes during the additional period of study.

4Facilities

Due to COVID-19, some facilities (including some teaching and learning spaces) and some non-academic offerings (particularly in relation to international experiences), may vary from those advertised and may have reduced availability or restrictions on their use.

Student Contract

By accepting your offer of a place and enrolling with us, a Student Contract will be formed between you and the university. The 2023/24 Contract is currently being updated so please revisit this page before submitting your application. The Contract details your rights and the obligations you will be bound by during your time as a student and contains the obligations that the university will owe to you. You should read the Contract before you accept an offer of a place and before you enrol at the university.
Coventry University (Coventry)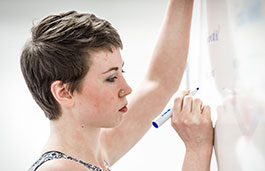 Coventry University (Coventry)
---