Sociology and Social Research MA
Study level:

Postgraduate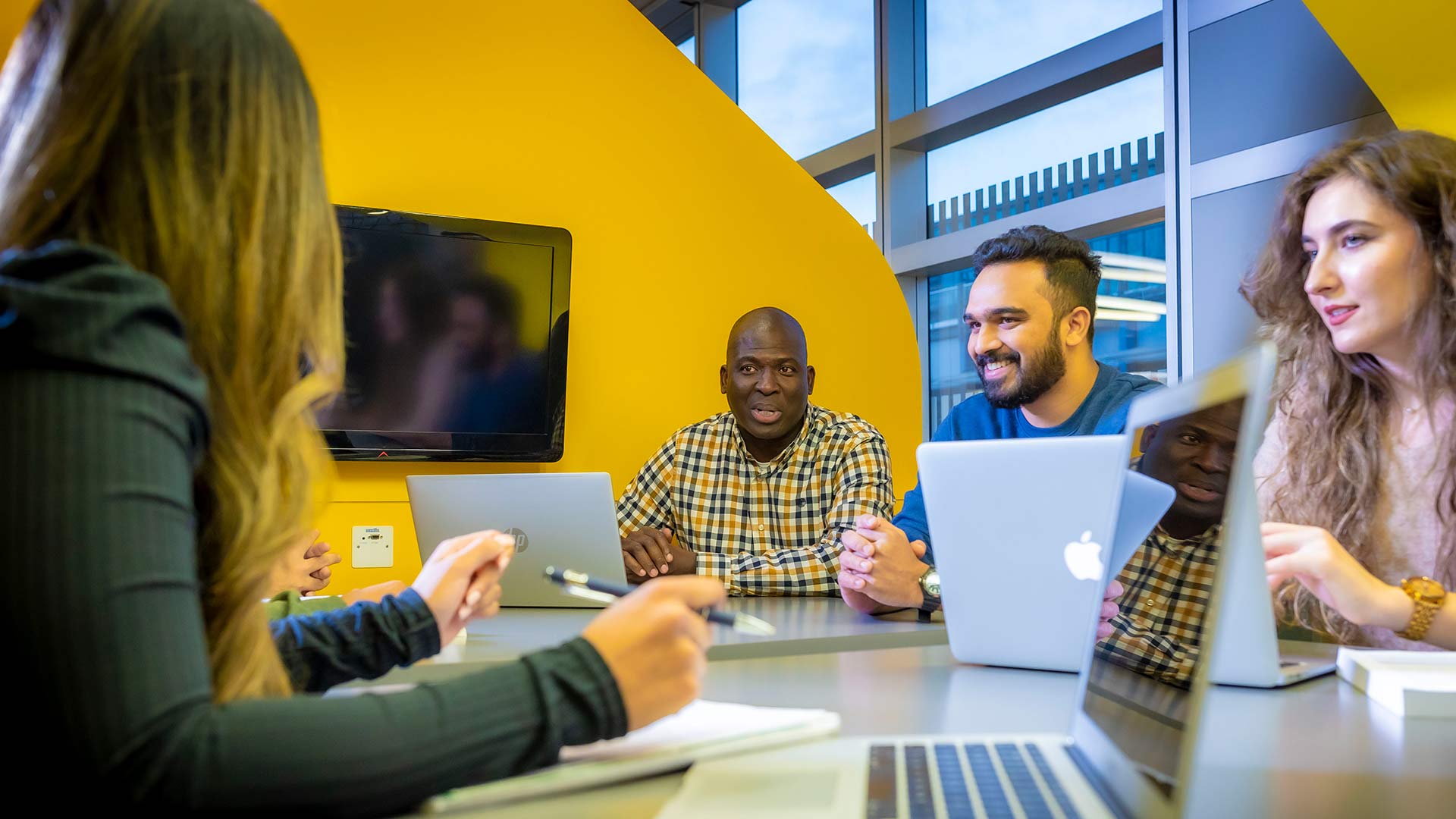 In a world of rapid and disruptive social change and pressing social problems, MA Sociology and Social Research provides intellectual and practical tools to navigate its challenges and opportunities.
Location
Coventry University (Coventry)
Study mode
Full-time
Part-time
Sandwich
Duration
1 year full-time
2 years part-time
2 years part-time (with professional experience)
Start date
September 2023
January 2024
The information on this page is for 2022-23 entry and should be used as guidance for 2023-24 entry. Please keep checking back on this course page to see our latest updates.
---
Course overview
In a world of rapid and disruptive social change and pressing social problems, MA Sociology and Social Research provides intellectual and practical tools to navigate its challenges and opportunities.
This course is designed for students who aspire to be change-makers in the world around them. It provides an opportunity to interrogate the scope and scale of contemporary social issues and transformative social changes.
Research-enhanced and practice-focused tuition from subject specialists in gender, sexualities, race and ethnicities, social protest, media and contemporary cultures, disabilities, crime and criminal justice.
Advanced training in social research methods in an active and inclusive community of researchers, some of whom have practitioner experience in their field of expertise.
You will have the option to apply for a 'professional experience' opportunity2, designed to further develop your skills and knowledge with the aim of maximising your employability prospects. See modules for more information.

Global ready
An international outlook, with global opportunities

Teaching excellence
Taught by lecturers who are experts in their field

Employability
Career ready graduates, with the skills to succeed
Why you should study this course
We'll explore natural and anthropogenic catastrophic risks such as climate change, pandemics, terrorism and violence, global population growth and economic recession. This includes socio-economic and political challenges such as the rise of polarising populism, punitive responses to crime and disorder and persistent social injustice linked to legacies of colonialism and widening wealth and generational inequalities. Individual and cultural responses to change including the clash of identity politics in a digitised cultural landscape and the emotional and cultural disruptions wrought by fluid bodies, sexualities and genders occupying real world and virtual spaces and situations complete these studies of the social complex.
A key element of this flexible programme, is to equip graduates of the course with knowledge and skills that are valuable for entering the graduate job market. The course also includes a module on professional skills assured by the Institute of Leadership and Management.
There is a focus on community engagement and developing networks in the public, private and charitable and voluntary sectors, which emphasises collaboration and co-creation in an inclusive learning community. Students will gain an understanding of how far academic ideas and research can travel and transform in social, political, cultural and professional contexts – especially in the form of evidence-based policy and practice.
The course is situated in the School of Humanities which has a strong portfolio of academic research. Course delivery is by a team of experienced, active researchers, with a range of expertise in social science, who offer distinctive, research informed and innovative teaching, including researchers engaged in impactful projects on diversity, equality, and identities. They have a consistent record of teaching excellent and student satisfaction and for providing extensive academic and pastoral support.
Accredited by:

Institute of Leadership and Management
This course is accredited1 by the Institute of Leadership and Management for the 2022/2023 intake.
---
---
What you'll study
We'll explore natural and anthropogenic catastrophic risks such as climate change, pandemics, terrorism and violence, global population growth and economic recession.
The course comprises a suite of eight interconnected modules that explore contemporary social issues in the context of sociological theories and research. The over-arching ethos of the course is that social research is an active process and students on the course are social researchers in training, supported by sociological experts in their fields.
Modules
Contemporary Identities and Intimacies – 15 credits

This module aims to provide students with a critical understanding of contemporary patterns and debates around intimacy and its relationship to identity. It explores topics such as sexuality, romantic and sexual relationships, the commodification of sex and love, emotion, friendship, family, and the ethics of intimate research. These are interrogated from an intersectional and global perspective.

Global Sociology – 15 credits

We live in a highly interconnected world, with escalating injustices, apocalyptic risks and uncertainties. This module examines the construction of, and interconnections between the Global North and the Global South, questioning the taken-for-granted universality of Eurocentric ideas. Issues considered include legacies of empire and colonialism, decolonial imaginations, climate change and environmentalism, global workers and the 'global' war on terror.

Power/Resistance – 15 credits

Using the lens of different critical approaches to power and resistance is the starting point for this module, including critical race theory, queer theory, governmentality, and bio-power. What can they tell us about the rise of populist politics and nationalism, bodily rights and choices, misogyny and racism and other settings for 'culture wars', social divisions and conflict? And what do they tell us about our own beliefs and positionality in relation to key social questions and problems?

Real World Theory and Research – 15 credits

This module will open up the world of social research to students through engagement with the work of active social researchers in the university. Students will interrogate examples of research practice to unpack the process by which ideas and propositions become concepts and theories that are operationalised in empirical research. Through presentations on work in progress, published literature and stories about researchers' experiences in the field, students will be given an opportunity to learn how research is initiated, commissioned, designed, planned, resourced, undertaken, delivered and received.

Research Practice – 15 credits

Through a series of interactive workshops, students will acquire a methodological tool-kit, to enable them to become skilled social researchers. The module will provide students with the theoretical, conceptual, investigative, and practical tools they need to apply in their own independent research, including a final research project.

Evaluation and Evidence in Policy and Practice – 15 credits

Practitioners in fields such as health and social care, social work, education, policing and criminal justice are familiar with the increasing demand for an evidence base to support strategic and operational goals and practice. Evaluation research has grown in importance for its role in meeting this demand. Students will critically assess the impact of evaluation and evidence-based practice in key areas of social and public policy.

Post-Digital Worlds – 15 credits

This module is designed to provide students with an understanding of the theories and research associated with 'postdigital' sociology. This is concerned with the increasing inseparability of digital technologies from every aspect of 21st century life and the ways in which the 'digital' as a social space confronts and converges with 'real world' spaces. Issues of interest include digital work and the gig economy, postdigital intimacies and networked selves, digital divides and surveillance capitalism.

Community Engagement – 15 credits

What does community mean in complex, globalised societies? This module interrogates ideas of community and how these are pursued, realised and contested in social, spatial, political and cultural contexts. A key area of debate is the role of the charitable and voluntary sector in connecting individuals and groups as participants and stakeholders in activities, networks and partnerships. Students have the opportunity to explore this in a bitesize research project or a community-based placement.

Final Research Project – 50 credits

The culmination of the course is a final research project in a chosen subject area. Students may select a topic that is neoteric or disruptive in their discipline, has intrigued them from another part of their learning on the course, that aligns with a professional role or career aspirations or that might simply be an area of interest ready to be turned into a passion project. Students will be lead producers in the design and delivery of their project, with support from experienced staff in one- to- one supervision.

Transnational Professional Development1 – 10 credits

This Institute of Leadership and Management accredited module provides students with a theoretical and practical framework to help build key skills. The focus is on intercultural and transnational communication in diverse and increasingly global societies.
With professional experience option
The professional experience opportunity2 enables you the opportunity to apply for optional professional experience in semester 1, which, upon successfully securing an opportunity, will extend the duration of your master's to either 16, 20 or 24 months. The professional experience provides an opportunity for you to develop expertise and experience in your chosen field with the aim of enhancing your employability. The professional experience supports the development of students' personal and professional skills, such as communication, team-working, self-management, project working and critical reflection to enhance their future employability. This experience will build up on students' previous learning and experiences and encourage them to reflect on their work and skill sets prior to undertaking the final sixty credits of M level study.

Please note that the optional professional experience modules incur an additional tuition fee, which for 1 semester of professional experience is £1,333.33, for 2 semesters of professional experience is £2,666.67, and for 3 semesters of professional experience is £4,000.

Professional experience may also be subject to additional costs, visa requirements being met, subject to availability and/or competitive application. Professional experience opportunities are not guaranteed but you will benefit from the support of our Talent Team in trying to find and secure an opportunity. Find out more about the professional experience option.

We regularly review our course content, to make it relevant and current for the benefit of our students. For these reasons, course modules may be updated.
---
The course aspires to create a flexible and personalised learning journey which will take advantage of opportunities for hybrid delivery. Teaching and learning methods will include campus based and online lectures, seminars, workshops and one to one supervision on student projects.
There will also be opportunities for experiential learning and for group and collaborative work as well as self-directed study and supervised research. Digital technologies will be used to innovate course delivery such as using immersive learning technologies and virtual teaching spaces.
This course can be offered on a part-time basis. Whilst we would like to give you all the information about our part-time offering here, it is tailored for each course each year depending on the number of part-time applicants. Therefore, the part-time teaching arrangements vary. Request further information about part-time study.
---
Teaching contact hours
The number of full-time contact hours may vary from semester to semester, however, on average, it is likely to be around 10 contact hours per week in the first.
Additionally, you will be expected to undertake significant self-directed study of approximately 35 hours each week, depending on the demands of individual modules.
The contact hours may be made up of a combination of face-to-face teaching, individual and group tutorials, and online classes and tutorials.
As an innovative and enterprising institution, the University may seek to utilise emerging technologies within the student experience. For all courses (whether on-campus, blended, or distance learning), the University may deliver certain contact hours and assessments via online technologies and methods.
In response to the COVID-19 pandemic, we are prepared for courses due to start in or after the 2022/2023 academic year to be delivered in a variety of forms. The form of delivery will be determined in accordance with Government and Public Health guidance. Whether on campus or online, our key priority is staff and student safety.
---
Assessment
This course will be assessed using a variety of methods which will vary depending upon the module.
Assessment methods include:
Group work
Presentations
Reports
Projects
Coursework
Individual Assignments
Roadmaps
The Coventry University Group assessment strategy ensures that our courses are fairly assessed and allows us to monitor student progression towards achieving the intended learning outcomes.
---
Applicants should normally hold a good undergraduate degree, in a social science or humanities related subject, or equivalent international grade/qualification, from a recognised University.
The admissions team seek to recruit individuals who have the ability to complete and benefit from the course. Applicants should normally, but don't have to, hold a good undergraduate degree, in a social science or humanities related subject, or equivalent international grade/qualification (including degrees in other subjects), from a recognised University. Students with any disability, illness or other circumstance which may affect their learning experience are actively encouraged to discuss any concerns with academic staff.
We recognise a breadth of qualifications; speak to one of our advisers today to find out how we can help you.
Select your region to find detailed information about entry requirements:
You can view our full list of country specific entry requirements on our Entry requirements page.
Alternatively, visit our International hub for further advice and guidance on finding in-country agents and representatives, joining our in-country events and how to apply.
Non-standard applications will be considered. Admission will be considered if the applicant can demonstrate knowledge of the subject, proficiency in English, and the potential to complete the course successfully. This is usually demonstrated by the submission of written work and an interview with the course team.
English language requirements
IELTS: 6.5 overall, with no component lower than 5.5. We also accept other national equivalents, please talk to our Admissions office for more information.
If you don't meet the English language requirements, you can achieve the level you need by successfully completing a pre-sessional English programme before you start your course.
For more information on our approved English language tests visit our English language requirements page.
---
Fees and funding
2023/24 tuition fees.
| Student | Full-time | Part-time |
| --- | --- | --- |
| UK | £9,350 per year | Request fee information |
| International | £16,700 per year | Not available |
For advice and guidance on tuition fees3 and student loans visit our Postgraduate Finance page.
We offer a range of International scholarships to students all over the world. For more information, visit our International Scholarships page.
How do you know if you need to pay UK or international tuition fees?

We carry out an initial fee status assessment based on the information you provide in your application. Your fee status determines your tuition fees, and what financial support and scholarships may be available to you. The rules about who pays UK (home) or international (overseas) fees for higher education courses in England are set by the government's Department for Education. The regulations identify all the different categories of student who can insist on paying the home rate. The regulations can be difficult to understand, so the UK Council for International Student Affairs (UKCISA) has provided fee status guidance to help you identify whether you are eligible to pay the home or overseas rate.

If you meet all the criteria required by any one category, including any residence requirements, your institution must charge you the home rate. You only need to find one category that you fit into.
---
Facilities
The Faculty of Arts and Humanities is joining two of our school's completely refurbished Art and Design buildings and adding a range of new facilities, which is planned to open at the end of 20224. These will include a hyper studio designed for cross-disciplinary projects; immersive studios with cutting-edge virtual reality and mixed-reality technologies. Our aim is to offer you sector-leading facilities in a unique environment.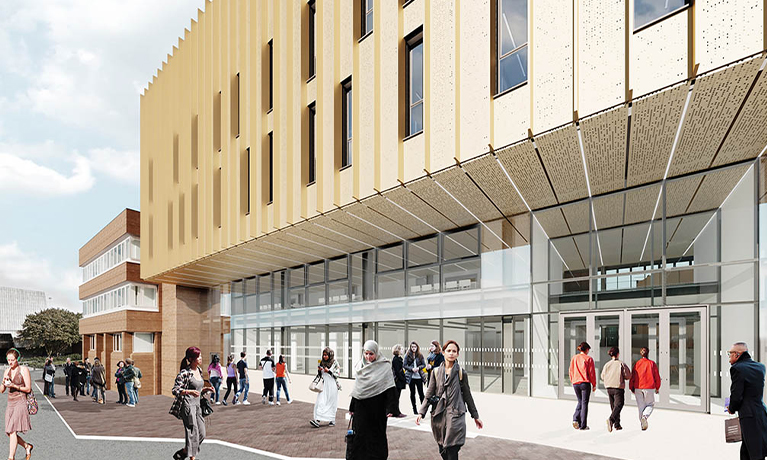 We are currently in the process of a major redevelopment of our Faculty of Arts and Humanities buildings. The building will be open to the public, as well as students, and will feature an expansive gallery space.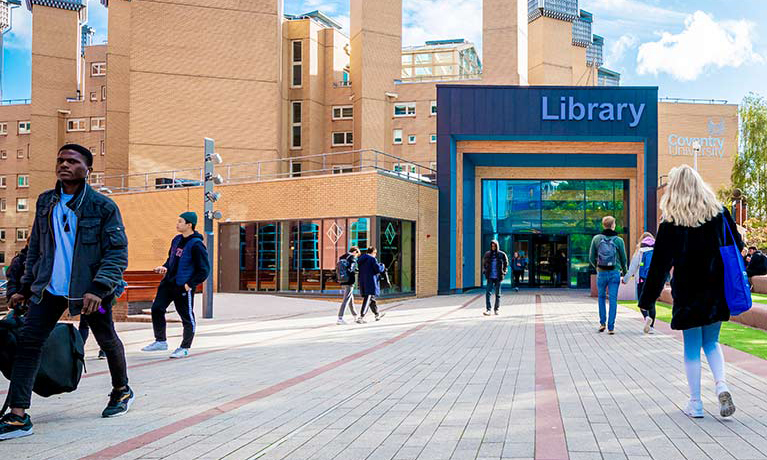 You will benefit from our support designed to help you succeed and our industry-relevant teaching and resources. These include our modern library and computing facilities, dedicated careers advice and Students' Union.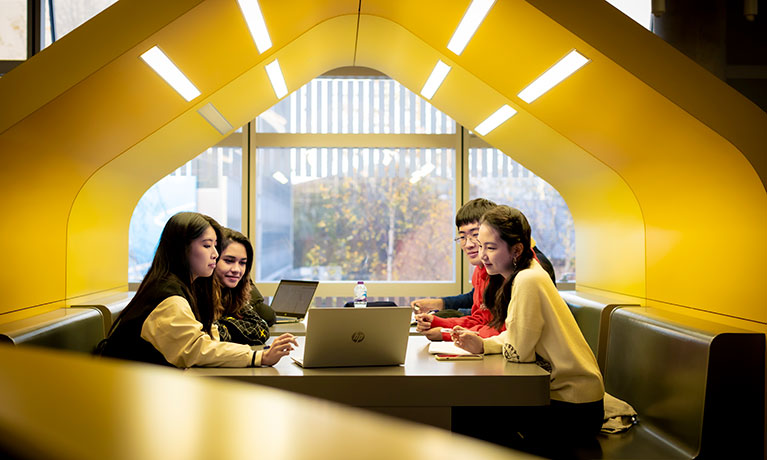 The School of Humanities is home to the Confucius Institute. This is a collaboration created through a partnership with Jiangxi University of Finance and Economics, which aims to promote an understanding of the Chinese language and culture.
---
Careers and opportunities
On successful completion of this course, you will have knowledge of:
Employability skills – module content, teaching delivery and modes of assessment will reflect the proposition that students are producers of knowledge obtaining an advanced and distinctive skill-set that can be applied in social contexts including the workplace. For example, the development of social research skills is emphasised through the opportunities students are given to create a digital ethnography, and through the programme's core research training modules and final research project. Such social research skills - especially when embedded in a decolonised curriculum which does not privilege the research traditions of the Global North - have the benefit of being transferable to a number of national social contexts, both national and international. The course also has a dedicated vocational module with Institute of Leadership Management accreditation and there are multiple opportunities to develop all-important digital fluency – for example, through the production of digital portfolios.
Creativity and enterprise - is an important part of the programme and there will be learning opportunities to develop skills in leadership, strategic thinking, planning and problem-solving. Students will also be encouraged to be resilient in the face of major social problems and rise to their challenge and to develop their communication skills to creatively disseminate knowledge to a variety of audiences. In addition, the course emphasises the importance of co-creation and students are given the opportunity to become stakeholders in course development and delivery. Creativity and enterprise will be modelled by staff who deliver modules and innovate new ways of teaching and learning – for example through hybrid delivery.
MA Sociology and Social Research prepares students for further postgraduate study, as well as entry into a variety of careers. This MA also readies students for the wider world of work in a culturally diverse global marketplace; highly transferable and timely skills enable graduates to capitalize on a job market increasingly defined by flexibility and sociological concerns.
---
How to apply
UK students

To apply to study for a postgraduate course at Coventry University, you can apply online.

---

For further support or more information about your course get in touch with us today.

International students

Full-time international students applying to start in September should apply directly to the university. Read our application pages to find out your next steps to apply.

How to apply

For further support for international applicants applying for postgraduate degree view our International hub.

You can also download our International guide which contains lots of useful information about our courses, accommodation and tips for travel.

---

Get in touch with us today for further advice and guidance.
Disclaimers

Coventry University together with Coventry University London Campus, CU Coventry, CU London, CU Scarborough and Coventry University Online come together to form part of the Coventry University Group (the "University") with all degrees awarded by Coventry University.

1Accreditations

The majority of our courses have been formally recognised by professional bodies, which means the courses have been reviewed and tested to ensure they reach a set standard. In some instances, studying on an accredited course can give you additional benefits such as exemptions from professional exams (subject to availability, fees may apply). Accreditations, partnerships, exemptions and memberships shall be renewed in accordance with the relevant bodies' standard review process and subject to the university maintaining the same high standards of course delivery.

2UK and international opportunities

Please note that we are unable to guarantee any UK or International opportunities (whether required or optional) such as internships, work experience, field trips, conferences, placements or study abroad opportunities and that all such opportunities may be subject to additional costs (which could include, but is not limited to, equipment, materials, bench fees, studio or facilities hire, travel, accommodation and visas), competitive application, availability and/or meeting any applicable travel COVID and visa requirements. To ensure that you fully understand the visa requirements, please contact the International Office.

3Tuition fees

The University will charge the tuition fees that are stated in the above table for the first Academic Year of study. The University will review tuition fees each year. For Home Students, if Parliament permit an increase in tuition fees, the University may increase fees for each subsequent year of study in line with any such changes. Note that any increase is expected to be in line with inflation.

For International Students, we may increase fees each year but such increases will be no more than 5% above inflation. If you defer your course start date or have to extend your studies beyond the normal duration of the course (e.g. to repeat a year or resit examinations) the University reserves the right to charge you fees at a higher rate and/or in accordance with any legislative changes during the additional period of study.

4Facilities

Due to COVID-19, some facilities (including some teaching and learning spaces) and some non-academic offerings (particularly in relation to international experiences), may vary from those advertised and may have reduced availability or restrictions on their use.

Student Contract

By accepting your offer of a place and enrolling with us, a Student Contract will be formed between you and the university. The 2023/24 Contract is currently being updated so please revisit this page before submitting your application. The Contract details your rights and the obligations you will be bound by during your time as a student and contains the obligations that the university will owe to you. You should read the Contract before you accept an offer of a place and before you enrol at the university.
---