Location
Coventry University (Coventry)
Study mode
Full-time
Part-time
Duration
1 year full-time
2 years part-time
Start date
September 2022
January 2023
---
Course overview
Study level: Postgraduate
The Interior Design MA provides you with the chance to really discover who 'you' are as a designer and perfect your individual style.
This course is designed to develop an advanced knowledge of the principles, application and practices of professional interior architecture and design. The course encourages students to come up with original, creative responses to challenging interior design and spatial design problems.
If you are looking to deepen your knowledge and experience of interior architecture and design, this course will seek to increase your strengths to allow you reach a more advanced level of study.
You will have the option to apply for a 'professional experience' opportunity2, designed to further develop your skills and knowledge with the aim of maximising your employability prospects. See modules for more information.
We encourage you to develop your design capabilities within a global context, exploring the human relationship with, and taking into account the scale of, a range of spatial environments, manufacturing processes and the desire for uniqueness.

Global ready
An international outlook, with global opportunities

Teaching excellence
Taught by lecturers who are experts in their field

Employability
Career ready graduates, with the skills to succeed
Why you should study this course
On this Master's course you will take part in industry competitions and during the course will engage with all aspects of the design process from 2D conceptualisation, investigative enquiry, prototyping through a studio-centric learning approach4.
You will benefit from studio-based learning where lectures, presentations and project developments are taking place. To help enhance your employability and design relevance, you might have opportunities to work on 'live' projects, to help develop leadership skills in design creativity, innovation and collaboration (subject to availability2).
There will be opportunities to develop your specialism in a wide range of contexts to suit your career ambitions and skills. For example, you may work in the commercial sector, retail, marketing and branding, health and education to cultural fields (subject to availability2).
We pride ourselves on having an ethos that encourages our students to build on specialist professional and creative identities. There will be opportunities to attend industry lectures and visits by professionals in all areas of interior design, architecture, products and related creative industries (subject to availability). We have collaborated and taken part in competitions connected to industry and 'live' client briefs2.
Our current UK industry partners aim to provide input throughout the course through dedicated lecture series, visits, collaborative industry projects and guest teaching (subject to availability2).
Interior Architecture and Design MA students explain what their experience at Coventry has been like.
There are so many elements I enjoy about my course; I love the connection and enthusiasm the lecturers have with their students. I enjoy being able to work within a collaborative space, which has provided me with the skills I need going into the industry. I also enjoy how broad and creative the briefs can be, they allow you to explore your skills to their full potential and specialise in specific areas.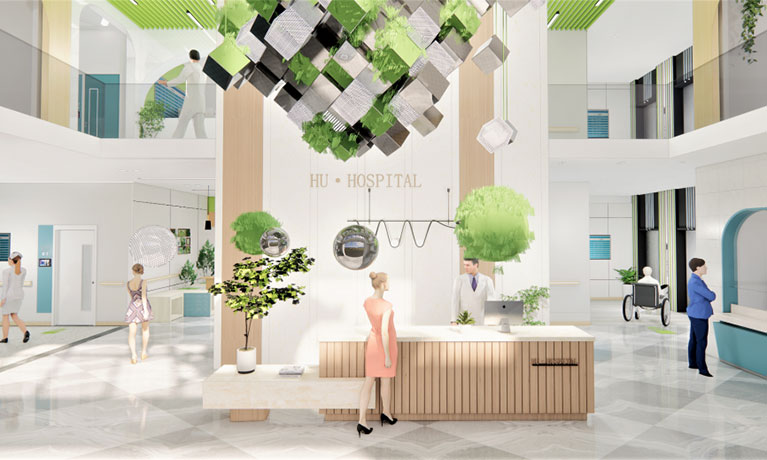 ---
This MA course develops an advanced knowledge of the principles, application and practices of professional interior architecture and design – encouraging you to come up with original, creative solutions to challenging design problems.
Modules
Collaboration in Practice - 30 credits

This module explores the nature and definitions of research in art, architecture and design-based disciplines. You will also have the opportunity to work with students across the postgraduate disciplines within the School of Art and Design and internationally to enable you to develop a broader understanding of the context for your practice, encouraging you to dynamically engage with external partners and apply your ideas in 'real world contexts'.

Interior Design Specialism 1 - 30 credits

This module allows students to refresh their investigative and specialist skills and techniques for interior spatial design solutions and to further define strategies for stakeholder engagement and presentation. Students will collaboratively produce (emulating professional practice) a body of design work in relation to a given interior design brief and through the acquisition of enhanced technical knowledge and a sound understanding of design enquiry.

Transnational Professional Development - 10 credits

The module is based on students selecting a series of topics related to intercultural and transnational communication, professional development and management/leadership to provide students with both a theoretical and practical framework to help build key skills.

Professional Context - 20 credits

This module asks students to consider the professional contexts of their discipline. It explores the ways in which creativity, innovation, problem-solving and entrepreneurship intersect in creative practice. It employs real-world examples to enable student to think about their professional practice, employability, portfolio development and approaches to communication.

Interior Design Specialism - 30 credits

The aim is to look at design problems and opportunities from a user perspective and with a consideration for a global interior design context. During this module students will work on an individual and a group design project. The individual project is centred around developing or building upon prior specialist skills, knowledge and experience and refining them for subsequent productively managed group design activity.

Interior Design Specialist Investigation - 30 credits

This module requires the management and implementation of an appropriate critical investigation. It will be based upon a project plan developed over Semester 1 and 2. This module will help gain specialist insight or a new knowledge base to support Final Specialist Project.

Interior Design Final Project - 30 credits

The Final Project will comprise of a major interior design project that is agreed during the Final Project Plan module. The project requires students to apply research conclusions drawn in the Interior Design Specialist Investigation module and the resultant research informed interior design brief and specified context to create innovative, novel and desirable spatial design responses that are appropriate to user audiences.
With professional experience option
The professional experience opportunity enables you the opportunity to apply for optional professional experience in semester 1, which, upon successfully securing an opportunity, will extend the duration of your master's to either 16, 20 or 24 months. The professional experience provides an opportunity for you to develop expertise and experience in your chosen field with the aim of enhancing your employability.
Please note that the optional professional experience modules incur an additional tuition fee, which for 1 semester of professional experience is £1,333.33, for 2 semesters of professional experience is £2,666.67, and for 3 semesters of professional experience is £4,000.
Professional experience may also be subject to additional costs, visa requirements being met, subject to availability and/or competitive application. Professional experience opportunities are not guaranteed but you will benefit from the support of our Talent Team in trying to find and secure an opportunity. Find out more about the professional experience option.
We regularly review our course content, to make it relevant and current for the benefit of our students. For these reasons, course modules may be updated.
---
How you'll learn
A typical teaching week includes a combination of:
medium group teaching: workshops, seminars and lectures
small group teaching: seminar, critiques and tutorials
studio practice and bookable workshop access
The contact hours may be made up of a combination of face-to-face teaching, individual and group tutorials, and online activities.
The School of Art and Design often provides opportunities to engage in external or collaborative activities such as competition/Industry briefs and speakers beyond your course studies (subject to availability). We strongly encourage you to take advantage of these opportunities to support your learning journey.
This course can be offered on a part-time basis. Whilst we would like to give you all the information about our part-time offering here, it is tailored for each course each year depending on the number of part-time applicants. Therefore, the part-time teaching arrangements vary.. Request further information about part-time study.
---
Teaching contact hours
Part of university life is undertaking self-directed learning. Across the course of the week you will have non 'taught' time that allows you to work independently to apply the skills you have learnt in taught or facilitated sessions to your projects or assignment briefs. This is particularly important in the school of art and design as it allows you to engage and develop your practice.
This self-directed learning allows you to monitor and self-evaluate your development and how to manage this time to best impact your creative work. SDL is key to designing and making as it is a process that takes discipline and repetition. This mode of learning underpins an art and design community of practice approach.
Approximately a third of your time will be taken up with scheduled taught sessions whether that is individual, seminar, group and in the remaining hours you will be applying that learning to your ongoing assignments. Every learner is different and will manage their learning journey to their strengths and aspirations.
As an innovative and enterprising institution, the University may seek to utilise emerging technologies within the student experience. For all courses (whether on-campus, blended, or distance learning), the University may deliver certain contact hours and assessments via online technologies and methods
In response to the COVID-19 pandemic, we are prepared for courses due to start in or after the 2022/2023 academic year to be delivered in a variety of forms. The form of delivery will be determined in accordance with Government and Public Health guidance. Whether on campus or online, our key priority is staff and student safety.
---
Assessment
This course will be assessed using a variety of methods which will vary depending upon the module.
Assessment methods include:
Group work
Presentations
Reports
Projects
Coursework
Individual Assignments
The Coventry University Group assessment strategy ensures that our courses are fairly assessed and allows us to monitor student progression towards achieving the intended learning outcomes.
---
International experience opportunities
We currently have strong connections with industry and other universities in Europe, and Asia2.
Collaborative learning may include exchange lectures by Coventry Faculty and visiting course leaders and tutors from our link universities on site in the UK and abroad. Many of our courses run Collaborative Online International Learning projects allowing you to develop cultural connections with students from other Universities from around the world.
---
BA (Hons), MDes degree in Interior Design or Product Design.
No portfolio will be required if the academic qualifications in the subject area as defined above are met.
If a portfolio is required it should feature a maximum of approximately 10-15 examples of work or 3-4 projects undertaken within the past 2 years, 3 or 4 of which should be major, substantial, in-depth projects which demonstrate ability to conceptualise solutions to creative problems, and to assimilate and combine written language or content with the visual. This will clearly demonstrate the level of creative, craft and production skills achieved, either in a previous course of study or in a professional design studio, as a freelance designer or during an internship.
Projects should ideally be accompanied by a brief summary of the work or projects, notes on the software used, and dated. As a graphic designer a genuine, demonstrable interest in typography and good typographic skills is required beyond the basic level.
We recognise a breadth of qualifications, speak to one of our advisers today to find out how we can help you.
BA (Hons), MDes degree in Interior Design or Product Design.
Select your region to find detailed information about entry requirements:
You can view our full list of country specific entry requirements on our Entry requirements page.
Alternatively, visit our International hub for further advice and guidance on finding in-country agents and representatives, joining our in-country events and how to apply.
English language requirements
IELTS: 6.5 overall with at least 5.5 in each component area
If you don't meet the English language requirements, you can achieve the level you need by successfully completing a pre-sessional English programme before you start your course.
For more information on our approved English language tests visit our English language requirements page.
---
Fees and funding
| Student | Full time | Part time |
| --- | --- | --- |
| UK | £10,600 per year | Not available |
| International | £16,950 per year | Not available |
For advice and guidance on tuition fees3 and student loans visit our Postgraduate Finance page.
We offer a range of International scholarships to students all over the world. For more information, visit our International Scholarships page.
---
Facilities
The Faculty of Arts and Humanities is joining two of our school's completely refurbished Art and Design buildings and adding a range of new facilities4, which is planned to open at the end of 2022.
These will include a hyper studio designed for cross-disciplinary projects; immersive studios with cutting-edge virtual reality and mixed-reality technologies. Our aim is to offer you sector-leading facilities in a unique environment.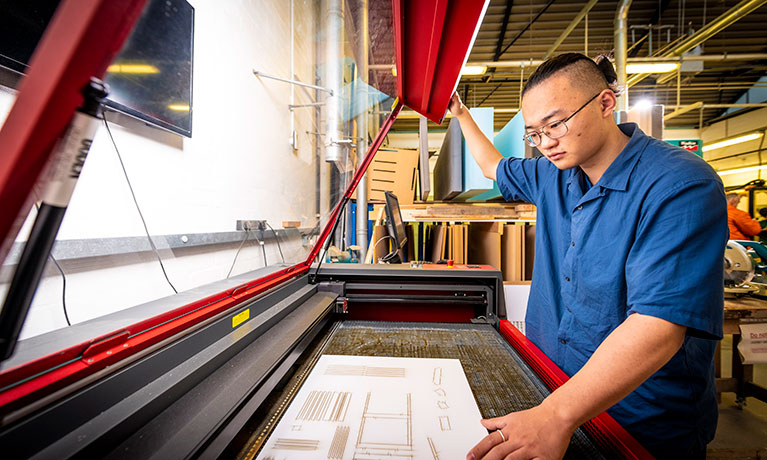 Design workshops
Our digital and printing workshops bring your ideas to life through different media. You'll find a high-powered laser cutter, 3D printers, scanners and traditional print-making and making workshops for etching, silk-screen printing, relief printing and woodwork, as well as a generously stocked letterpress room.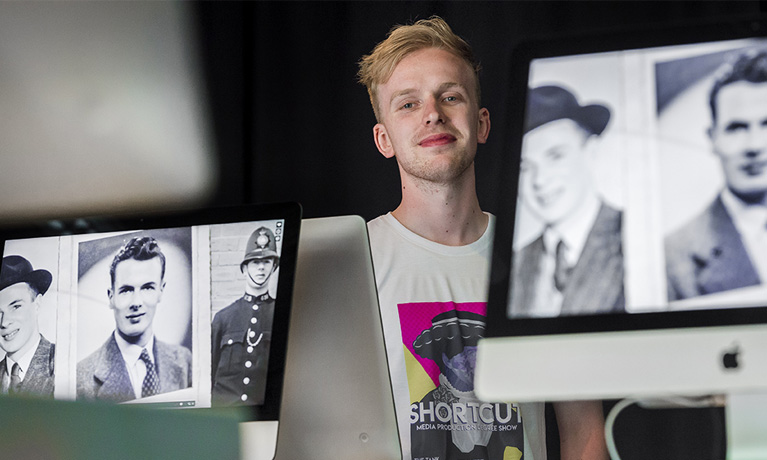 PC and Mac suites
Maximise your learning in our cutting-edge computer suites. You'll have access to PCs and Macs running the latest industry standard software needed for your course, including graphic design packages such as Adobe Creative Suite.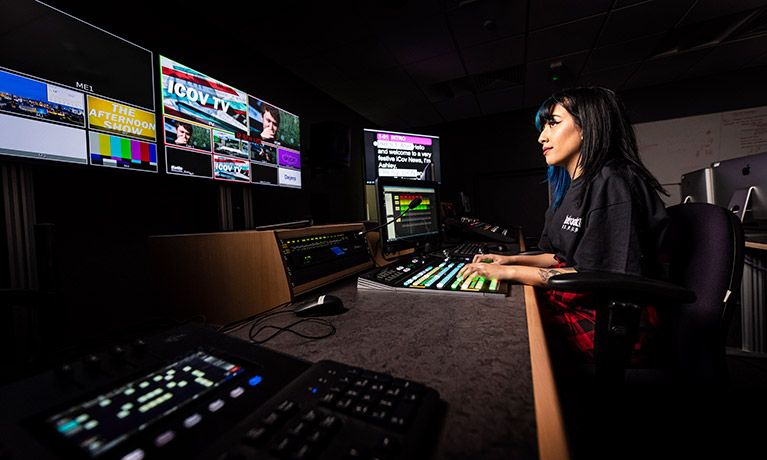 In the School of Art and Design, we shape our teaching and assessment methods to replicate the creative industry ways of working. This includes working in a studio-centric working environment.
---
Careers and opportunities
On successful completion of this course, you will be able to:
Undertake research and evaluative reflection in order to synthesize and articulate an advanced knowledge of the theoretical and thematic concerns within their chosen area of interior design practice.
Deploy skills, techniques and technologies with originality and imagination in relation to interior design for continued practice at an advanced level.
Realise complex and ambitious artefacts/projects for identified and diverse audiences and contexts.
Contribute to the shaping of a global contemporary discourse by engaging with innovative, experimental, hybrid and creative approaches to interior design practice.
Deploy advanced personal skills, judgement and critical awareness enabling problem-solving and innovation applicable to a wide range of creative, professional, social and collaborative contexts.
Engage interior design insights and experience to creatively manage interior design activity and effective stakeholder/professional engagement.
The practical nature of the course has been designed specifically for the development of professional careers within the Interior Design field. This creative, enquiring and critical approach to the spatial design taught through a studio centric approach enables our graduates to confidently navigate the employment world of Interior Design.
Though working to a set of projects and learning outcomes you will gain a range of graduate attributes highly sought after by future employers, including: team working, working independently, critical thinking, report writing, project management, ideas generation, presentation and finance.
During your studies, you will have opportunities to connect with companies, clients and professional designers, showcasing your work and collaborating on projects, which have previously included Coventry Transport Museum, The Bugatti Trust, Dulux , BMW and Coventry Watch Museum.
Where our graduates work
Recent graduates have gone on to work as designers in London and the West Midlands in companies such as Imagination and GES; in Beijing, Shanghai, Dubai.
---
How to apply
UK Students

Full-time and part-time students applying to start in September should apply directly to the university. Read our application pages to find out your next steps to apply.

---

For further support or more information about your course get in touch with us today.

International Students

Full-time international students applying to start in September should apply directly to the university. Read our application pages to find out your next steps to apply.

How to apply

For further support for international applicants applying for postgraduate degree view our International hub.

You can also download our International guide which contains lots of useful information about our courses, accommodation and tips for travel.

---

Get in touch with us today for further advice and guidance.
You may also like
Coventry University (Coventry)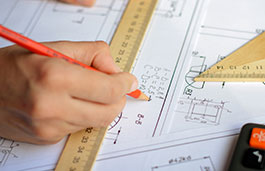 Coventry University (Coventry)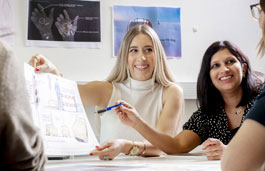 ---
---
Disclaimer

1Accreditations

The majority of our courses have been formally recognised by professional bodies, which means the courses have been reviewed and tested to ensure they reach a set standard. In some instances, studying on an accredited course can give you additional benefits such as exemptions from professional exams (subject to availability, fees may apply). Accreditations, partnerships, exemptions and memberships shall be renewed in accordance with the relevant bodies' standard review process and subject to the university maintaining the same high standards of course delivery.

2UK and international opportunities

Please note that we are unable to guarantee any UK or International opportunities (whether required or optional) such as internships, work experience, field trips, conferences, placements or study abroad opportunities and that all such opportunities may be subject to additional costs (which could include, but is not limited to, equipment, materials, bench fees, studio or facilities hire, travel, accommodation and visas), competitive application, availability and/or meeting any applicable travel COVID and visa requirements. To ensure that you fully understand the visa requirements, please contact the International Office.

3Tuition fees

The University will charge the tuition fees that are stated in the above table for the first Academic Year of study. The University will review tuition fees each year. For Home Students, if Parliament permit an increase in tuition fees, the University may increase fees for each subsequent year of study in line with any such changes. Note that any increase is expected to be in line with inflation.

For International Students, we may increase fees each year but such increases will be no more than 5% above inflation. If you defer your course start date or have to extend your studies beyond the normal duration of the course (e.g. to repeat a year or resit examinations) the University reserves the right to charge you fees at a higher rate and/or in accordance with any legislative changes during the additional period of study.

4Facilities

Facilities are subject to availability. Due to the ongoing restrictions relating to COVID-19, some facilities (including some teaching and learning spaces) may vary from those advertised and may have reduced availability or restrictions on their use.

Student Contract

By accepting your offer of a place and enrolling with us, a Student Contract will be formed between you and the university. The 2022/23 Contract is currently being updated so please revisit this page before submitting your application. The Contract details your rights and the obligations you will be bound by during your time as a student and contains the obligations that the university will owe to you. You should read the Contract before you accept an offer of a place and before you enrol at the university.