Communication, Culture and Media MA
Study level:

Postgraduate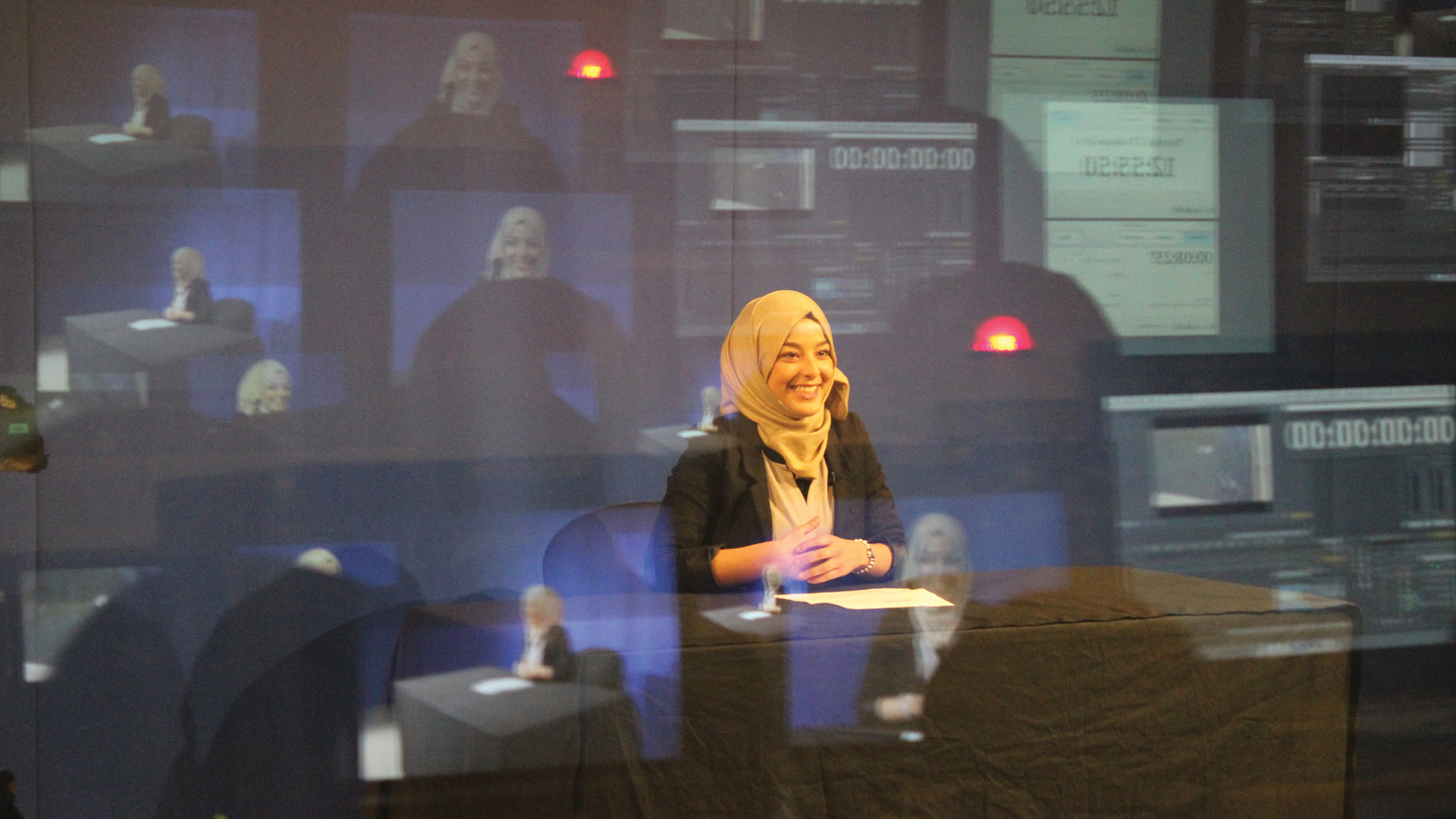 Do you enjoy following important issues of the day or wish to pursue a media-based career? We engage with contemporary developments and debate in media, communication and culture.
Location
Coventry University (Coventry)
Study mode
Full-time
Part-time
Duration
1 year full-time
2 years part-time
16-24 months (with professional experience)
Start date
September 2023
January 2024
The information on this page is for 2022-23 entry and should be used as guidance for 2023-24 entry. Please keep checking back on this course page to see our latest updates.
---
Course overview
Do you enjoy following important issues of the day or wish to pursue a media-based career? We engage with contemporary developments and debate in media, communication and culture.
On this course we will develop your abilities to question, critique and make your voice stand out from the crowd on topical debates around feminism, identity in a digital world, global and transnational media events, international media industries, distribution networks, memes and viral campaigns, among others.
Our course was one of the first in the postgraduate field of communication, culture and media in the UK.
Our teaching is underpinned by meaningful, research-based and real-life projects, collaborating with our current network of international partners from countries including Finland, Australia, Japan and America (subject to availability2).
You will have the option to apply for a 'professional experience' opportunity2, designed to further develop your skills and knowledge with the aim of maximising your employability prospects. See modules for more information.

Global ready
An international outlook, with global opportunities

Teaching excellence
Taught by lecturers who are experts in their field

Employability
Career ready graduates, with the skills to succeed
Why you should study this course
Our theory into practice approach blends the study of media and culture with an exciting range of active assignments and real-life projects to develop creative, critical and digital skills of relevance in the professional world.
We create a supportive and collaborative environment where students and staff work together on important and topical issues. You could find yourself tasked with hosting your own photographic exhibition, arranging professional academic conferences or taking a trip to the capital cities of France, Germany or the Netherlands (subject to availability and additional costs2). Alternatively, you may be invited to collaborate with one of our many professional partners – for example, with companies like ESL Games, who host professional live games tournaments (subject to availability2).
Study is based in a converted 1930s art deco cinema, which offers a range of purpose designed spaces, including our new TV Studio 'The Tank' and the Media Loan Shop4. We currently have a global creative community with students from several different countries and highly respected staff, which include the Director of the East Winds, an internationally recognised East Asian film festival, and staff who have published internationally recognised research in journals and books.
Taking full advantage of our extensive networks, we host guest lectures (subject to availability), which in the past have included senior academics from the UK, Finland and Turkey with expertise including: media fandom, cult film/TV and audiences in the digital era; the sociology of science and technology, including ethnographic studies of scientific culture, information technology and the Internet; on gender, media and the body; and journalistic culture and news production in international news organisations.
We also provide insight from research being conducted within the university itself, which encourages you to explore disruptive social and open media, creative archiving, immersive, mobile and interactive media. Our staff share their most recent knowledge with you, while our quarterly Media Research Seminars offer you the chance to network with internationally leading scholars (subject to availability).
---
What you'll study
"There are no new ideas. There are only new ways of making them felt." Audre Lorde, African American writer, poet and civil rights activist.
Our course is more than simply research-led, theory-based or practice-inspired; each module caters to new developments in media as a discipline, combining a distinct approach to creation, criticism and curation and places you at the forefront of contemporary thinking. We cover all aspects of media, communications and cultural studies, from digital media, transnational identities, screen and moving image, new workplace practices, academic research in a digital context, media distribution, international film markets and genres, and contemporary experiences of health, wealth and happiness.
Working at a higher degree level, there is the opportunity to work across cultures as media experts, creative, professional communicators and researchers in the arts and cultural industries2. You will have opportunities to participate in experience-based learning with three separate opportunities to participate in outward-facing exercises (subject to availability) – anything from running your own film festival to starting your own company - providing the chance to get real-life evidence of event management and project management, valuable in any profession2.
On this course, we will provide you with the opportunity to explore the feelings and emotional responses created by contemporary media and culture; together we will discover new ways of making sense of and creatively interpreting our 21st century world.
Modules
Contemporary Media Entanglements – 20 credits

This module is about emerging media entanglements, or the ways in which media exist within socio-cultural networks. It is based on notions of interconnectivity and ecology, critically examining the infrastructures, communities, and algorithms that operate in our mediatized lives. In doing so, this module explores contemporary concepts, theories, and methodologies in media and cultural studies, with acknowledgement of the transdisciplinarity that is necessary to engage with such ideas through praxis.

Research Methods – 20 credits

This module provides you with the theoretical, conceptual, investigative and practical tools needed to develop your own independent research and comprehend which methods will best support your response to a particular research project. It introduces you to the professional and ethical aspects that underpin and/or informs your practice and will increase your ability to critically reflect, contextualize and create work within your chosen specialism/s.

Global Professional Development – Entrepreneurship – 10 credits

The aim of this module is to give you the opportunity to critically assess the relationship between entrepreneurship and other domains of management, such as strategy and leadership. You will gain an understanding of how entrepreneurial thinking can enhance organisational performance and leadership through the application of a more enterprising mindset.

Collaborative Social Challenge Project – 10 credits

This project module aims to allow you to develop independent and collaborative working skills through a focused application and response to a specific context. Working with peers from within the School of Media and Performing Arts MA courses and/or external partners, you will develop an interdisciplinary response to a live brief generated by addressing and engaging with a social challenge. In collaboration and through negotiation, use opportunities to lead, manage and contribute to the delivery of a professional approach to problem analysis, evaluation and strategies for developing a creative solution.

Subjectivities and Digital Culture – 20 credits

This module explores knowledge creation and subjectivities in digital culture, drawing on your own researcher identity and subjectivity, in response to contemporary ontologies and epistemologies in digital culture research. You will explore the cultural dimensions of media, and the relationships between subjectivity, society, and media.

Final Project (Research and Development) – 30 credits

This module offers you an opportunity for personalised learning by carrying out an original piece of research in a chosen subject area. You may select a topic that aligns with a professional role or career aspirations, or that might simply be an area of interest ready to be turned into a passion project.

Collaborative Community Project – 10 credits

This project module aims to allow you to develop independent and collaborative working skills through a focused application and response to a specific context. Working with peers from within the School of Media and Performing Arts MA courses and/or external partners, you will develop an interdisciplinary response to a live brief generated by engaging with a community issue with the support or guidance of a local group or organisation (subject to availability)2.

Mobilities and Transformation – 20 credits

This module explores the transformational potential of knowledge. Notions of mobilities and crisis are the basis of this module, exploring the tensions between global challenges and national/systemic institutions, and the role of media in informing perceptions of contemporary moments of crisis (i.e. refugees, climate crisis, pandemics).

Final Project (Production and Sharing) – 30 credits

In this module, you will manage to completion a substantial piece of independent research practice that is informed by the wider contexts of your discipline, and is well-conceived, well-rounded, coherent and of a standard appropriate to master's level. You will be required to independently manage a project of your own choosing and will rely upon a high degree of autonomy. Work will predominately be self-directed, with support from staff with relevant subject specialism in both group and individual tutorials (as appropriate).

Collaborative Enterprise Project – 10 credits

Working with peers from within the School of Media and Performing Arts MA courses and/or external partners, you will develop an interdisciplinary response to a live brief generated by exploring opportunities for enterprise within your practice (subject to availability)2. You will explore potential routes to monetise your work and consider your role as a member of the future media and performing arts workforce.
With professional experience option
The professional experience opportunity2 enables you to apply for optional professional experience in semester 1, which, upon successfully securing an opportunity, will extend the duration of your master's to either 16, 20 or 24 months. The professional experience provides an opportunity for you to develop expertise and experience in your chosen field with the aim of enhancing your employability.
Please note that the optional professional experience modules incur an additional tuition fee, which for 1 semester of professional experience is £1,333.33, for 2 semesters of professional experience is £2,666.67, and for 3 semesters of professional experience is £4,000.
Professional experience may also be subject to additional costs, visa requirements being met, subject to availability and/or competitive application. Professional experience opportunities are not guaranteed but you will benefit from the support of our Talent Team in trying to find and secure an opportunity. Find out more about the professional experience option.
We regularly review our course content, to make it relevant and current for the benefit of our students. For these reasons, course modules may be updated.
---
How you'll learn
During the course you'll be encouraged to engage with a range of media – digital archives, film and moving images, traditional media forms, arts and arts-based practices, academic literature, photography and more.
As well as traditional teaching methods, such as lectures, seminars, workshops and tutorials, we offer skills training in video editing, Photoshop, digital publishing and content management and also organise a number of practical sessions.
There's opportunities to hear from guest speakers, our own Media Research Seminars, and opportunities to attend a number of field trips, from Leicester and London to Paris (subject to availability and additional costs2).
This course can be offered on a part-time basis. Whilst we would like to give you all the information about our part-time offering here, it is tailored for each course each year depending on the number of part-time applicants. Therefore, the part-time teaching arrangements vary. Request further information about part-time study.
---
Teaching contact hours
The number of full-time contact hours may vary from semester to semester, however, on average, it is likely to be around 8 contact hours per week.
Additionally, you will be expected to undertake significant self-directed study of approximately 300 hours per semester, depending on the demands of individual modules.
The contact hours may be made up of a combination of face-to-face teaching, individual and group tutorials, and online classes and tutorials.
As an innovative and enterprising institution, the university may seek to utilise emerging technologies within the student experience. For all courses (whether on-campus, blended, or distance learning), the university may deliver certain contact hours and assessments via online technologies and methods.
In response to the COVID-19 pandemic, we are prepared for courses due to start in or after the 2022/2023 academic year to be delivered in a variety of forms. The form of delivery will be determined in accordance with Government and Public Health guidance. Whether on campus or online, our key priority is staff and student safety.
---
Assessment
This course will be assessed using a variety of methods which will vary depending upon the module.
Assessment methods include:
Group work
Presentations
Reports
Projects
Coursework
Individual Assignments
The Coventry University Group assessment strategy ensures that our courses are fairly assessed and allows us to monitor student progression towards achieving the intended learning outcomes.
---
International experience opportunities
The nature of course content is inherently international, studying media and cultural practices throughout the world. You will have opportunities to hear from practitioners and academic experts from across Europe. We also organise a range of field trips overseas2 – previously to Berlin, Amsterdam and Paris, where students work in groups to carry out bespoke research projects and produce film, photography or data collection to address important research questions (subject to availability, application, meeting visa requirements and additional costs).
---
Standard entry requires a good undergraduate degree on the British model in the arts, humanities or social sciences. Equivalent qualifications from overseas and professional qualifications are also acceptable.
We recognise a breadth of qualifications, speak to one of our advisers today to find out how we can help you.
Select your region to find detailed information about entry requirements:
You can view our full list of country specific entry requirements on our Entry requirements page.
Alternatively, visit our International hub for further advice and guidance on finding in-country agents and representatives, joining our in-country events and how to apply.
English language requirements
IELTS: 6.5 overall, with at least 5.5 in each component area
If you don't meet the English language requirements, you can achieve the level you need by successfully completing a pre-sessional English programme before you start your course.
For more information on our approved English language tests visit our English language requirements page.
---
Fees and funding
2023/24 tuition fees.
| Student | Full-time | Part-time |
| --- | --- | --- |
| UK | £11,200 per year | Request fee information |
| International | £18,600 per year | Not available |
For advice and guidance on tuition fees3 and student loans visit our Postgraduate Finance page.
We offer a range of International scholarships to students all over the world. For more information, visit our International Scholarships page.
How do you know if you need to pay UK or international tuition fees?

We carry out an initial fee status assessment based on the information you provide in your application. Your fee status determines your tuition fees, and what financial support and scholarships may be available to you. The rules about who pays UK (home) or international (overseas) fees for higher education courses in England are set by the government's Department for Education. The regulations identify all the different categories of student who can insist on paying the home rate. The regulations can be difficult to understand, so the UK Council for International Student Affairs (UKCISA) has provided fee status guidance to help you identify whether you are eligible to pay the home or overseas rate.

If you meet all the criteria required by any one category, including any residence requirements, your institution must charge you the home rate. You only need to find one category that you fit into.
---
Facilities
Coventry University is home to superb facilities and our new Arts and Humanities building which is planned to open in 2023. You can also access high-standard professional media equipment via our Media Loan Shop, including prosumer media equipment (i.e. 4K and HD video cameras, DSLR cameras, tripods, audio equipment, lighting – Canon, JVC, Sony)4.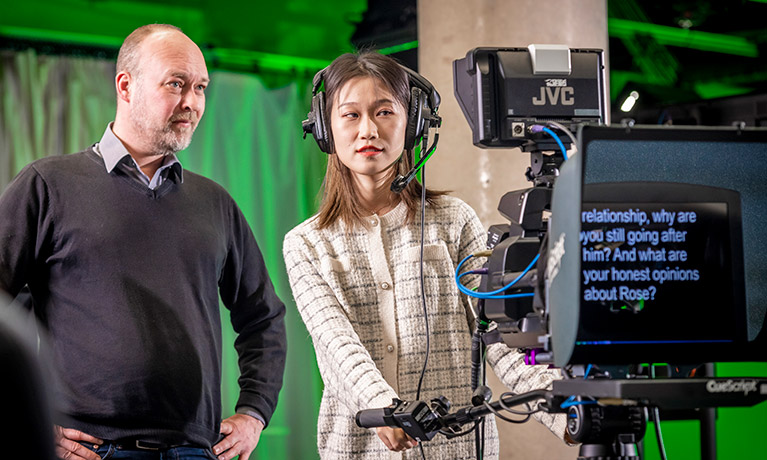 On select courses, you'll have access to our on-campus TV studio The Tank, with its specialist TV studio equipment, including large cameras, mixing facilities and fibre-optic wiring throughout.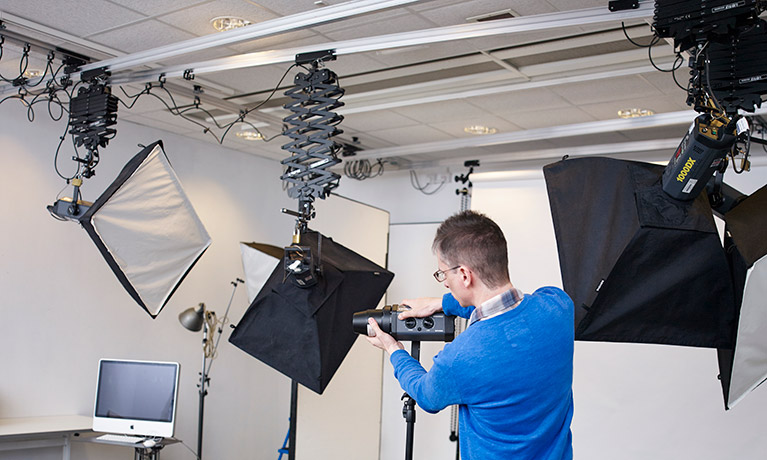 The photography suite is a superb facility that includes virtual drum scanning, photography studios, black and white print darkrooms, free black and white film processing, and a digital print bureau.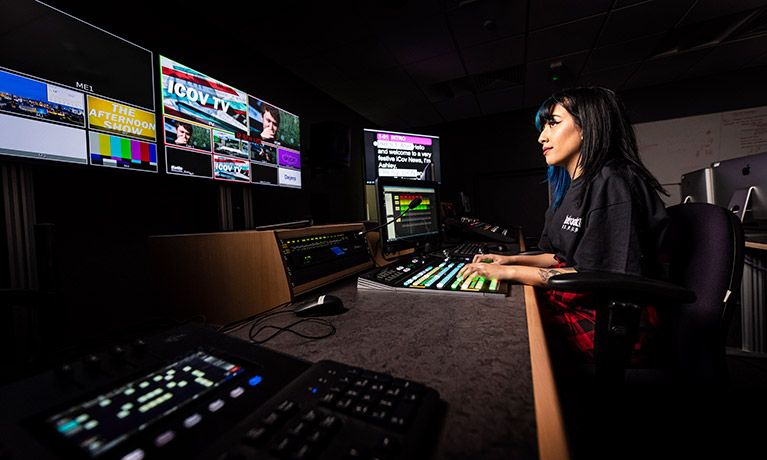 As a student, you'll have access to Coventry University's specialist Media Loan Shop. This well-stocked facility offers an extensive range of specialist, professional photography and film equipment.
---
Careers and opportunities
On successful completion, you will be able to:
Demonstrate knowledge of cutting-edge theoretical frameworks, concepts, ideas and ways of understanding the world that help make sense of the complexity of contemporary media.
Critically engage and interpret complex bodies of thought, and understand the relationships between and within frameworks for thinking.
Evaluate a number of competing and contradictory theories, concepts and ideas and be able to reconcile differences and reason through their own theoretically informed thinking and practices.
Produce, make, create and craft a broad range of artefacts (e.g. film production and distribution, conference/seminar/symposium organisation, exhibition, curatorial projects, installations, websites and other digital content) relevant to the context and engage in appropriate and thoughtful methods of advertising and promotion to ensure your work is visible and accessible to a global audience.
We provide a range of exciting opportunities to produce industry-related work and self-directed portfolios that are geared towards creating graduates who could work either in the UK or abroad. Past projects have included 'JuneParis', 'Checkpoint/Counterpoint' and 'Rescheduled', which have presented research through photographic and digital arts, with data produced in Berlin, Amsterdam and Paris2.
We focus on developing your creative capacity, enhancing your skills in creating, making and producing, giving you the confidence to respond to the media as it happens with meaningful and academically informed outputs (e.g. digital profiles, exhibitions, artefacts such as film and photography). With these skills, you should be well placed to take up roles in a range of creative sectors, ranging from advocacy and other forms of applied communications, academic research and scholarship, start-ups, arts, and particular industries within media sectors (e.g. film, journalism, cultural criticism, television, journalism, digital publishing).
Where our graduates work
Recent graduates have gone on to study for PhDs in the UK, Africa, China and America. Our students have gone on to work in: digital music services in The Netherlands; as research posts at the Five College Women's Centre, Massachusetts USA; in PR companies in Saudi Arabia; in government organisations and broadcasters in Africa; and as producers in TV stations in China. Our graduates also regularly go on to set up their own companies across the globe.
---
How to apply
UK students

To apply to study for a postgraduate course at Coventry University, you can apply online.

---

For further support or more information about your course get in touch with us today.

International students

Full-time international students applying to start in September should apply directly to the university. Read our application pages to find out your next steps to apply.

How to apply

For further support for international applicants applying for postgraduate degree view our International hub.

You can also download our International guide which contains lots of useful information about our courses, accommodation and tips for travel.

---

Get in touch with us today for further advice and guidance.
Disclaimers

Coventry University together with Coventry University London Campus, CU Coventry, CU London, CU Scarborough and Coventry University Online come together to form part of the Coventry University Group (the "University") with all degrees awarded by Coventry University.

1Accreditations

The majority of our courses have been formally recognised by professional bodies, which means the courses have been reviewed and tested to ensure they reach a set standard. In some instances, studying on an accredited course can give you additional benefits such as exemptions from professional exams (subject to availability, fees may apply). Accreditations, partnerships, exemptions and memberships shall be renewed in accordance with the relevant bodies' standard review process and subject to the university maintaining the same high standards of course delivery.

2UK and international opportunities

Please note that we are unable to guarantee any UK or International opportunities (whether required or optional) such as internships, work experience, field trips, conferences, placements or study abroad opportunities and that all such opportunities may be subject to additional costs (which could include, but is not limited to, equipment, materials, bench fees, studio or facilities hire, travel, accommodation and visas), competitive application, availability and/or meeting any applicable travel COVID and visa requirements. To ensure that you fully understand the visa requirements, please contact the International Office.

3Tuition fees

The University will charge the tuition fees that are stated in the above table for the first Academic Year of study. The University will review tuition fees each year. For Home Students, if Parliament permit an increase in tuition fees, the University may increase fees for each subsequent year of study in line with any such changes. Note that any increase is expected to be in line with inflation.

For International Students, we may increase fees each year but such increases will be no more than 5% above inflation. If you defer your course start date or have to extend your studies beyond the normal duration of the course (e.g. to repeat a year or resit examinations) the University reserves the right to charge you fees at a higher rate and/or in accordance with any legislative changes during the additional period of study.

4Facilities

Due to COVID-19, some facilities (including some teaching and learning spaces) and some non-academic offerings (particularly in relation to international experiences), may vary from those advertised and may have reduced availability or restrictions on their use.

Student Contract

By accepting your offer of a place and enrolling with us, a Student Contract will be formed between you and the university. The 2023/24 Contract is currently being updated so please revisit this page before submitting your application. The Contract details your rights and the obligations you will be bound by during your time as a student and contains the obligations that the university will owe to you. You should read the Contract before you accept an offer of a place and before you enrol at the university.
Coventry University (Coventry)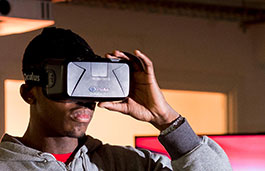 Film and Media Production MA
Coventry University (Coventry)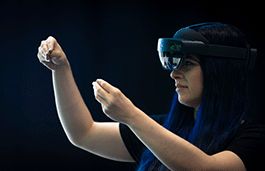 Virtual and Augmented Reality MA
Coventry University (Coventry)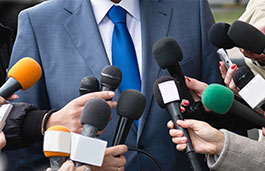 Global Journalism and Public Relations MA
---