Studying a Foundation Year is a stepping stone to your future – it's a route many people take in order to progress onto the first year of a degree they'd set their hearts on.
If you haven't achieved the grades you hoped for, a Foundation Year can give you the confidence and ability to study a degree in the future. Not only will you build subject specific knowledge, but you'll also develop core study and academic skills, such as referencing and presentation, so you can hit the ground running on the first year of your degree. You don't need to compromise on your ambitions.
1
Why study a Foundation Year?
Our Foundation Year provides a pathway to a number of degree courses and offers a number of benefits:
If you successfully pass your Foundation Year, you can progress directly on to a relevant honours degree course at Coventry University, Coventry University London, or any of our four CU locations (subject to meeting entry requirements). All honours degrees are awarded by Coventry University.
Acquire a firm foundation of subject knowledge and study skills so you can start your university journey with more confidence.
---
2
Who can apply?
You may want to consider a Foundation Year if:
You don't yet have the right qualifications or results for an honours degree in your preferred subject.
You gained qualifications a while ago and want to refresh your study skills and subject knowledge before embarking on your university studies.
Check our individual degree courses to see their full entry requirements.
---
3
Can I get funding?
You can apply for tuition fee and maintenance loans from Student Finance England. Fees may vary depending on which Coventry University Group institution you choose to study your Foundation Year with.
Please note: if you choose to continue your degree at an institution outside the Coventry University Group, you may be liable to pay your Foundation Year course fees.
What can I study?
We offer Foundation Years in a variety of subjects from business to engineering. Within our CU sites we now also offer a range of degrees which include an integrated Foundation Year.
Foundation Years
Your Foundation Year will be delivered by CU, part of the Coventry University Group, for and on behalf of Coventry University at one of the sites outlined below. Upon successful completion of your Foundation Year you will have the opportunity to progress onto a wide range of degree courses across the Coventry University Group, including Coventry University, subject to meeting entry requirements.
CU Coventry

CU Scarborough
CU London Dagenham

CU London Greenwich

Art, Design and Media Practice Foundation
The Art, Design and Media Practice Foundation course is currently free for UK residents that are 18 years of age at the date of enrolment.
Find out more about the course.
International Pathways Programme (IPP)
The International Pathways Programme (IPP) has three high-quality foundation or pre-master's study routes to prepare international students for university study. You can choose from an International Foundation Year, International Year One or International Pre-Master's to get your foot in the door and be on track to progress to a UK bachelor's or master's degree with Coventry University.
Explore our International Pathways Programme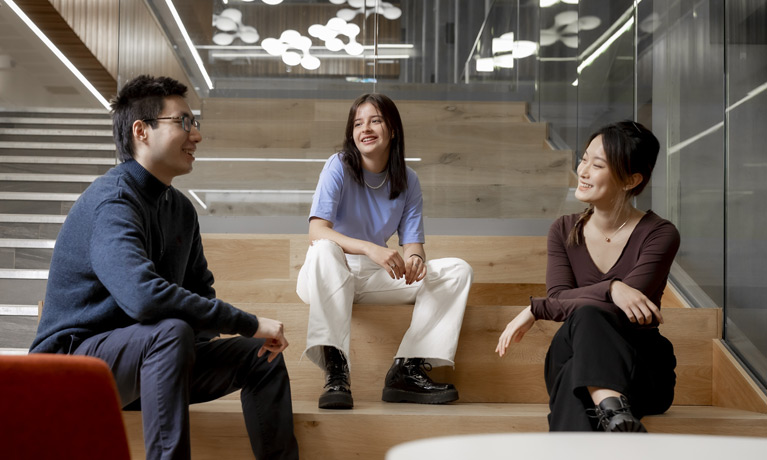 Degrees with integrated Foundation Years (CU sites only)
You may prefer to study your degree at one of our CU sites where we offer more accessible and flexible learning designed to fit around your life.
The courses outlined below have an additional year at the start of your chosen degree to help give you the subject knowledge and study skills to prepare you for degree-level study.