PhD Research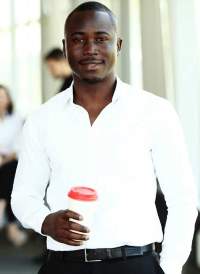 Overview
ICTE is eager to pursue research on various themes within the domain of transformational entrepreneurship. Therefore, a PhD research proposal that focuses on one of these themes will be considered more favourably:
Theme 1: The promotion of transformational entrepreneurship through entrepreneurship education
Theme 2: Transformational entrepreneurial leadership
Theme 3: Promoting second order innovation
Theme 4: Entrepreneurial eco-systems that promote transformational entrepreneurship
Theme 5: Policy formulation promoting transformational entrepreneurship
Entry Criteria Qualifications
Successful applicants to the doctorate programme will normally have a minimum of a 2:1 in a relevant Bachelor's degree with a minimum of 60% in the project element (or equivalent) or a Masters in a relevant subject with an overall mark at merit level (at least 60%). In addition, the Masters dissertation or equivalent must also have a mark at merit level (at least 60%). For more information please view this link.
Outputs and Publications from current PhD students
Samuel, A., White, G.R.T, Jones, P., Fisher, R. (2018) "Social enterprises operating in the South Wales valleys: a Delphi study of persistent tensions", Social Enterprise Journal, Vol. 14 Issue: 1, pp.22-38.
Jones, P., Pickernell, D., Fisher, R., and Netana, C. (2017) "A tale of two universities: graduates perceived value of entrepreneurship education", Education + Training, Vol. 59 Issue: 7/8, pp. 689-705.
Zimu Xu: When Entrepreneurial Ecosystem Meets Urban Studies: My First Overseas' Research Experience
Contact us
Prof. Gideon Maas: aa4122@coventry.ac.uk