Four tips help you choose the right student accommodation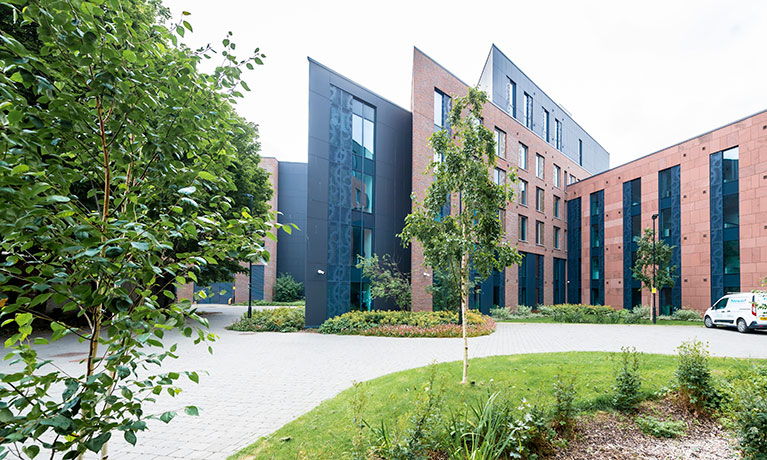 ---
Decided to study with us here at Coventry? Good choice! Now, you'll need to secure your new home away from home. Here's our top tips to help you choose your student accommodation.
1. Research your options
Here at Coventry, we offer lots of self-catered en-suite rooms to private housing. Whatever your preference, we aim to offer a place you can call home here at Coventry. Before making a choice, it's worth making a list of everything you want out of your new home. Would you like to live with a large group of students, or do you prefer a smaller set of housemates? Think about your requirements and be sure to consider these when looking at accommodation options.
Coming to us through Clearing? We offer a guaranteed place in halls for all Coventry University and CU Coventry applicants accepted through Clearing.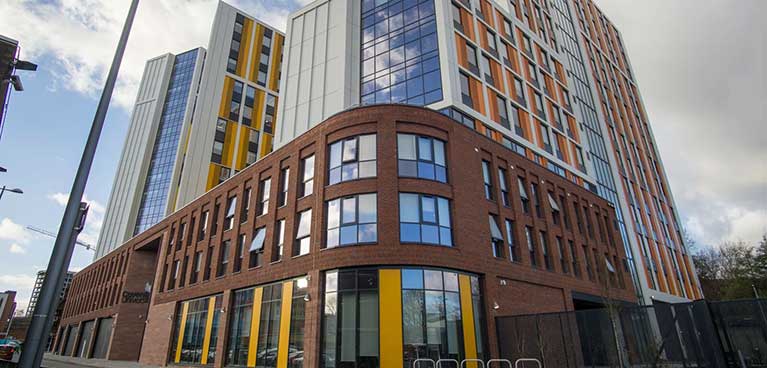 ---
2. Location is key
So, you've found the perfect room but, what about the location? Some students prefer to be located near to campus so they can get to their classes and university facilities quickly – after all, we all love a lie in! Some may want to be based further away from campus; this could be due to lower costs (it can be more expensive to be based on or near campus) or because you'd prefer a quieter, more residential living situation. Weigh up your options and be sure to choose the right location for your needs. If you choose to live in a central location or close to campus, you may pay slightly more but, if you decide to live further out, you'll need to consider how you'll get to campus and the cost associated with this.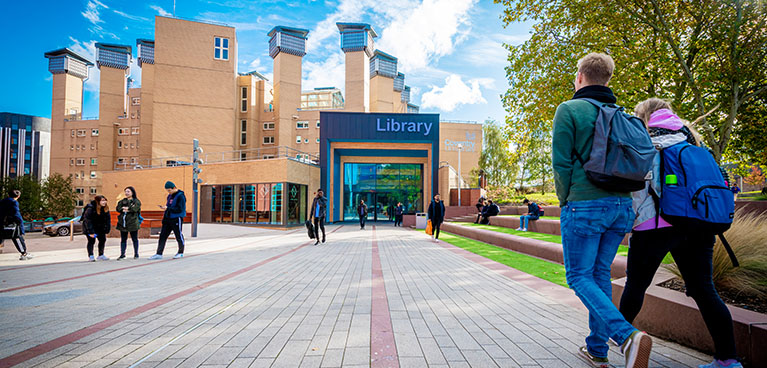 ---
3. Connect with your future flatmates
The prospect of meeting those you'll live with during your studies can be exciting and scary. Ease any nerves by connecting with your future flatmates before the big move. Here at Coventry, we send our offer holders details to accommodation-specific Facebook Groups before their move in date so they can get to know their housemates before they meet. This can be a great way to break the ice and chat to others in the same boat.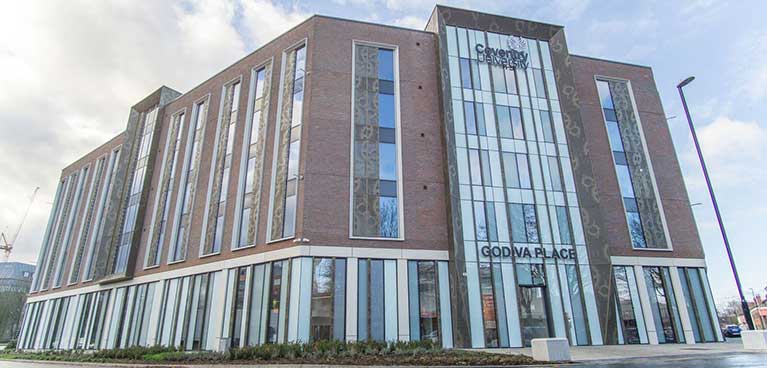 I've lived at both Bishop Gate in my first year and Godiva Place in my second and now my third year. The one thing I love about both is the social spaces and the rooms. There's lots of facilities and social areas to meet new people.
---
4. Make a list of things to pack and buy
To make your big move as smooth as possible, be sure to make a list of all the things you'll need to pack and buy. You'll need the essentials: study equipment, clothes, and toiletries. It's also worth checking what your accommodation includes, for example, does your room have a desk or study area? Are kitchen appliances and utensils included? Find out what is provided and be sure to purchase anything you think you'll need to make your stay comfortable. But, don't overpack! Most universities will have local shops where you can buy anything you may have forgotten, so try not to panic about anything you may have missed off your list. UniKitOut provide bespoke student packages from kitchen to bedding packs, and all the extras you might need for your new home, at discounted rates. You can get your pack delivered directly to your new accommodation so it's waiting for you when you get here.
You can find out more about accommodation at Coventry University and over on our website.
---
---
---

Author
UnCOVered writer
Contact