Five ways I got more than a degree from Coventry University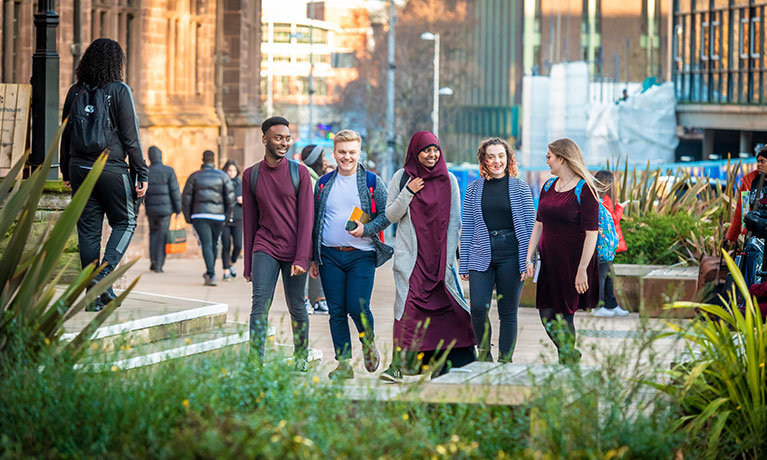 ---
History and Politics student Adam has almost finished his degree, but what else has he got out of his time at Coventry University?
My name is Adam Khan and I'm in my final year of my BA History and Politics degree. Since I first started my course, I knew that I had to utilise my time proactively whilst I have a plethora of opportunities around me. I wanted to develop my skills but also increase my networks and open more doors once I graduate.
As well as winning Coventry University Student of the Year, here are five of my university highlights:
1. I joined the Student Wardens
The very first opportunity I signed up for at University was with the Student Wardens, which has been my longest venture. The Wardens are a group of students who work on issues facing students and the wider community in Coventry. These include tackling issues such as discrimination, raising awareness of sustainability, and creating cohesive spaces to enable students and local residents to work together on issues in the local community.
We have helped run housing fairs, raised awareness of housing contracts, helped restore local parks, and ran campaigns throughout the University. I have gained a wider understanding of the needs of students and the community and it has also helped me develop my leadership skills.
---
2. I got involved with Global Leaders Programme
Another offer which I took up in my first year was the Global Leaders Programme, offered by the Centre for Global Engagement. This programme provides access to workshops to enhance skills, speaker events with leaders in dozens of different industries, and opportunities to visit industries both nationally and internationally. Through this programme I was able to network with students from other courses whilst developing my transferable skills. I was also given the opportunity to speak to and ask questions to industry leaders, including two NASA astronauts.
A highlight for me was being able to travel abroad, with tailored trips to Spain and Brazil as part of the programme. I stayed at host universities and was able to attend lectures and visit different industries, whilst exploring different cultures as well. These experiences helped me to expand my own intercultural awareness.
---
3. I joined ParliaMentors
ParliaMentors is a UN award-winning programme for students by the Faith and Belief forum. The programme offers support for a group of selected students to work on a scheme to benefit society, whilst being shadowed by an MP.

I worked with four other students from Coventry University to develop a scheme which connects care homes with schools by creating a 'pen pal' service. The aim was to to combat social isolation and loneliness during the COVID-19 pandemic. Learning skills such as budgeting, networking and logistics has helped me understand how to transfer ideas into the real world.
---
4. I signed up to CUSU societies
During my time at Coventry University, I've been involved with several different CUSU societies. In my second year, I became the president for the LGBTQIA+ Society; my vision for the society was for it to be accessible, intersectional, and collaborative. During my tenure, the society was involved with Black History Month, Disability History Month, LGBT+ History Month and Women's History Month. It also held the first ever Queer Ball for students at the University, as well as collaborating with all the other LGBT+ organisations in Coventry, such as Coventry Pride and Prism Youth Group.
My role has enabled me to understand the needs of the community more and share the issues affecting the LGBT+ community with others.
---
5. I studied abroad
One of my best memories was studying abroad at the University of Luxembourg as part of the Erasmus+ Study Abroad programme. I studied Linguistics, Literature and Philosophy for an academic year. Being able to live and study in another country enabled me to experience not only a different culture, but also being an activist in a different social climate. I was able to pick up aspects of three different languages, and got the opportunity to meet the Grand Duchess of Luxembourg twice to talk about issues such as gender identity, mental health and domestic violence, all of which I work with educating people about. I founded the first LGBT+ Students' Association in Luxembourg, creating a safe space at the University for LGBT+ people, which was well received by both students and staff at the university.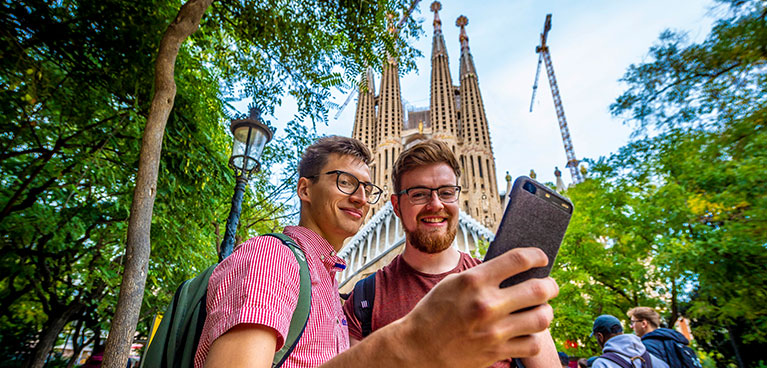 ---
Are you interested in making a difference while you study? Coventry University offers a number of opportunities and experiences, from getting involved with social impact, to helping out in the community. Enhance your study experience and get involved!
---

Author
Adam Khan
Course
Contact