Healthcare professionals are at the frontline of patient care. They work in dynamic environments and make a significant contribution to patient outcomes and public health.
We are in the top 10 for Occupational Therapy and Physiotherapy in The Complete University Guide 2021.
Our multi-million-pound Alison Gingell Building features a mock ambulance, operating theatre and scrub room, therapy suites and community houses.
On successful completion of all courses (except Public Health), you will be eligible to apply to register with the Health and Care Professions Council (HCPC).
Dietetics, Occupational Therapy and Physiotherapy are accredited by their relevant professional bodies.
Students on all courses (except Public Health) can apply to the NHS Learning Support Fund for a grant of £5,000 a year. Subject to eligibility, you do not need to pay this back.
We have strong links with local NHS trusts and other healthcare providers, such as private hospitals, hospices and community settings.
Our Healthcare Profession facilities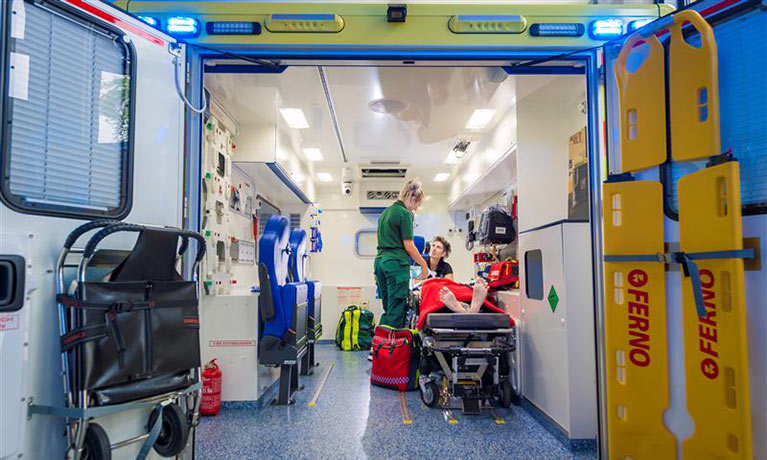 Alison Gingell Building
Get hands-on experience simulating real-life situations with our mock ambulance, community houses, operating theatre, scrub room, and therapy suites.
Community Houses
Our two full-size community homes can be used for sessions simulating working with patients outside of a hospital setting.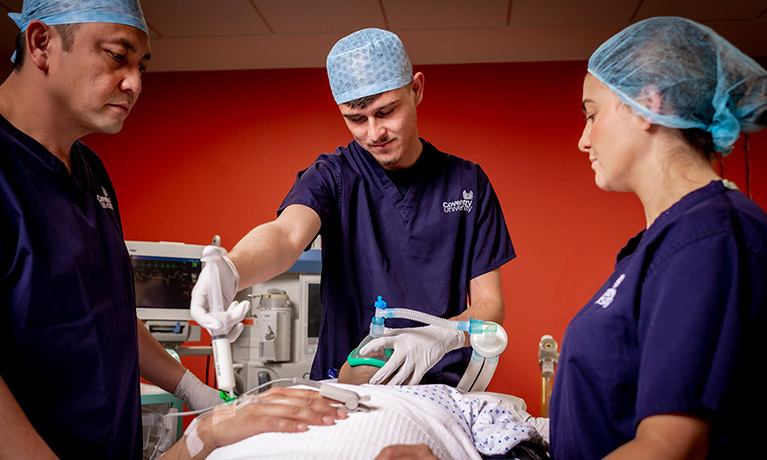 Operating Theatre
We have set up our specialist facility to simulate real-life hospital surgery. It includes all the equipment needed train you as an effective operating department practitioner.
Disclaimers

Facilities, shows or events mentioned on this page may not be relevant for every course. Please check individual course pages for specific details regarding what facilities, shows or events are available for each course.
Please note that any opportunities or experiences referred to on this page may be subject to additional costs (for example travel, visas and accommodation), competitive application, availability and meeting any applicable visa requirements.
Staff may be subject to change.
The majority of our courses are formally recognised by professional bodies. This means that the courses have been reviewed and tested to ensure they reach a set standard. In some instances, studying on an accredited course can give you additional benefits such as exemptions from professional exams.
Accreditations and memberships shall be renewed in accordance with the relevant bodies' standard review process and subject to the university maintaining the same high standards of course delivery. If the accreditation of any of our courses change, we will notify applicants and students as soon as possible. Please check the relevant course web page for up-to-date information on the current status of individual course accreditations.
The university may deliver certain contact hours and assessments via emerging online technologies and methods across all courses. The form of delivery will be determined in accordance with government and public health guidance. Whether on campus or online, our key priority is staff and student safety.
Due to the ongoing restrictions relating to COVID-19, some facilities (including some teaching and learning spaces) and some non-academic offerings (particularly in relation to international experiences), may vary from those advertised and may have reduced availability or restrictions on their use.