Go Abroad Outside the EU and the new Turing Scheme
We also have agreements with various universities outside the EU to give you more opportunities to Go Abroad. You can combine placements in the EU and outside the EU to fully take advantage of what Go Abroad offers.
Planning your study outside the EU
What can I do?
Students will have the opportunity to either:
study at a partner university for a full-academic year
complete a work placement for a full-academic year
combine the two programmes, allowing you to study for 1 semester and work for the other, which can be both in or out of the EU
Who can take part?
All students who have successfully completed 2 years at Coventry University can go on a year-abroad placement.
Remember: Visas will be required for placements outside the EU and students are required to apply for these themselves.
Where can I go?
We have a variety of agreements with partner institutions within the EU and outside. Where you can study will depend on your course area. Please check the list on the student portal for more information
Cost and funding
Funding will depend on the duration and destination that you choose. There are no fees required for Coventry University or any external institutions providing you complete a full academic year abroad.
Alongside this, you may be eligible for our 'Flying Start Travel' grant.
From 2021/22 students may be eligible for Turing Funding. The Turing Scheme is the UK government's global programme to study and work abroad. The scheme provides funding for international opportunities in education and training across the world. Supporting the government's Global Britain objectives, the Turing Scheme unlocks the opportunity for us to offer life-changing experiences across the world for our students.

Participating in a Turing Scheme placement will give you the chance to develop new skills, gain vital international experience and boost your employability. You can also develop professional practice, a wide range of soft skills, and language skills. You will build relationships with international peers and gain fresh ideas and a better understanding of other cultures.
Please visit our student portal pages for more information.
Why study outside the EU?
There are a number of benefits from studying outside the EU, including:
become a globally-aware graduate
develop interpersonal skills
make new friends
be flexible and study different modules within your field
learn about a new culture
enhance your employability
get paid to Go Abroad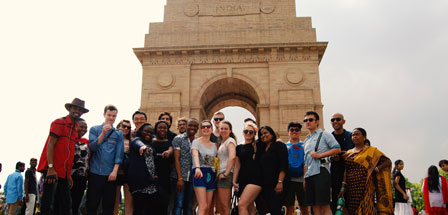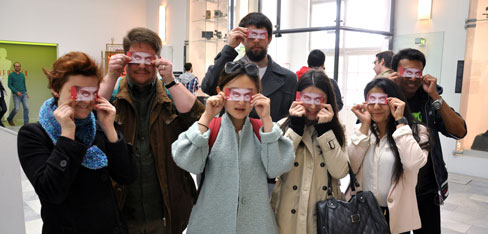 Current students
Students that are currently studying at the university can check the student portal for exciting opportunities and more information about the application process.
Have a question you can't find the answer to? Please contact us via our contact form.